Frequent Flyer (Relax Gaming) slot review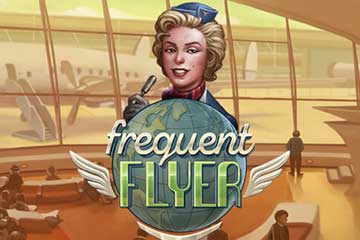 It's a massive win, but that's how it works in the airline business. If you are loyal to your airline, you get rewarded for it.
Play Now
Game Provider:

Release date:
February 2022
Table of contents
Best of The Month

100% up to

€500 Bonus

+ 200 Free Spins
Join
Best Bonus
Latest Casino News
Frequent Flyer slot (Relax Gaming) – collect air miles and get sky-high wins
And what's so lovely is that it's not harmful to the environment. You travel virtually around the world and visit the most beautiful cities.
From various cities, you send postcards, as we all used to do in the previous century. The postcards we see are The Eiffel Tower, a Japanese temple, an Egyptian pyramid with its Sphinx and the Statue of Liberty.
I guess you know from which cities or countries these postcards are. But who knows, perhaps these are sent from Las Vegas.
In any case, Relax Gaming has, once again, managed to release an original slot!
I had high expectations after slots like Money Train, Hellcatraz and Marching Legions (with an RTP of 98.12%)!
On Frequent Flyer, if everything goes your way, you can land sky-high wins of up to 5,000x!
---
Software: Relax Gaming
Number of paylines: 6 reels with 4 rows. 40 fixed paylines
RTP and variance: 96.14%, Medium to High variance
Maximum win: 5,000x the bet
Betting range: $€0.10 – $€100
Bonus features: Jetsetter Free spins, Frequent Flyer Free spins (with 4 options)
Casino Hipster verdict: Hot!
---
Frequent Flyer slot – Gameplay and Features
Frequent Flyer has 6 reels with 4 symbols each. There are 40 fixed paylines.
You have four high-paying (postcards of a Japanese temple, an Egyptian pyramid with its Sphinx, the Statue of Liberty and the Eiffel Tower) and four low-paying symbols (clubs, diamonds, hearts and spades).
Furthermore, you have the Wild symbol (recognizable by the letters WILD) and the so-called "split flap" symbols. These have a black background, and they regularly (not always) have a letter of the alphabet.
Jetsetter Free Spins
On the left of the screen,  you see five departure cities (Milan, Perth, Vegas, Dubai and Quito) and five arrival cities (Delhi, Tokyo, Cairo, Paris and Miami).
It's no coincidence that these ten cities have five letters each.
When five split flaps appear on the reels, they are each assigned a letter. If the letters correspond with one of the departure or arrival cities, you activate 3 Jetsetter Free Spins.
By the way, if you manage to spin six split flaps, you potentially get 6 Jetsetter Free Spins (if the 6th split flap is a "+3").
With the five departure cities, you'll see that the cities have a corresponding multiplier (from x2 to x6). If, for example, you spin the letters "M, I, L, A and N," and the multiplier of Milan is x4, you get 3 Jetsetter Free Spins where all wins are multiplied with 4x.
The same holds for the five arrival cities, but instead, you get some Wilds (2 to 10 extra wilds). If you win the 3 (or 6) Jetsetter Free Spins, you get the number of assigned wilds of the city you spin (with the split flaps).
It makes it way easier to spin winning combos, particularly if you get the maximum of 10 wilds!
But there's more.
Frequent Flyer Free Spins: choose how much risk you want to take
You activate the Frequent Flyer Free Spins after visiting all ten cities.
Now, the party starts. But the question is, how big will the party be?
You have four options.
OPTION 1: 5 free spins with 1 wild and an x6 multiplier.
OPTION 2: 5 free spins with 3 wilds and an x3 multiplier.
OPTION 3: 3 free spins with 6 wilds and an x2 multiplier.
OPTION 4: 4 to 20 free spins with 1 to 10 wilds and x2 to x6 multiplier.
If you choose one of the first 3 options, you play cautiously. Option 4 is the most exciting one, though. Isn't it true that if you don't know your destination beforehand, you get the most beautiful surprises?
It's also possible here. If everything goes your way, you grab 20 free spins with 10 wilds and the highest multiplier of x6. In that case, you will undoubtedly take a massive but massive win.
Payout percentage (RTP)
The RTP is 96.14%, which is reasonably good. The fact is that this percentage includes the wins from the Frequent Flyer Free Spins.
If you drop out early (i.e. you don't feel like waiting until you get the free spins), then the RTP is considerably lower.
The variance (volatility) of the Frequent Flyer is up to you (medium to high).
If you choose the riskiest option 4 with the Frequent Flyer Free Spins, you have the best odds to get a mind-blowing win (with wins topping 1,000x the bet). In that case, you are dealing with a high variance-game.
If you play more conservative, the variance is closer to medium. The top wins are, in that case, more in the range of 500x.
Pros and Cons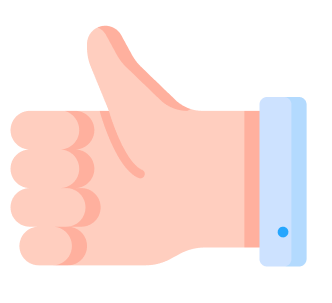 Pros
Once again, an original Relax Gaming slot, and everything but "run of the mill".
All these famous destinations get you in a good mood.
Choose your risk profile.
Cons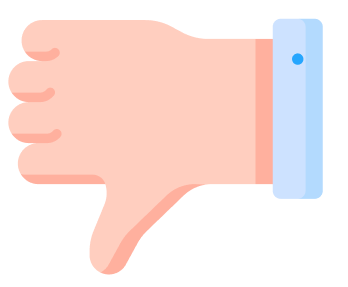 The most significant disadvantage is that you have to be very patient.
The game is only lucrative if you compete for the Frequent Flyer Free Spins.
It takes a very long time before you have visited all 10 destinations.
If you drop out early, you won't be able to activate the Frequent Flyer Free spins. In that case, the RTP is considerably less.
So, who'll like the slot? And who won't?
As long as you have patience, time and sufficient balance, this slot is worth a try.
It's always refreshing to play slots with an original theme and gameplay.
#1
🍒Thousands of Slot Games
✅Professional Customer Service
⚡️Withdrawal lock option
#2

❤️Best Mobile Casino
🎁VIP Bonus Options
🍓Live Casino Bonuses
#3

😍Daily Promotions
🎁Huge Bonus Package
⚡️Extremely Fast Site