Swedish slots game developer Quickspin has a clear mission: to create the world's most awesome video slots
And they are pretty well delivering on their promise!
Quickspin creates slots that look great and are packed with unique bonus features. No Quickspin slot is the same, and they'd rather release four excellent slots a year than 12 mediocre ones.
So their games are very popular, especially with players who love to be entertained while playing. Quickspin slots often have lower variance and great payout rates.


High RTP

Big Bad Wolf slot review (Quickspin)

High RTP

Pirates Charm slot review (Quickspin)

High RTP

Sevens High slot review (Quickspin)
Who's Quickspin?
Quickspin was started in Stockholm, Sweden, in 2012 by several former Netent employees. Because of all their experience, they decided that they could do better themselves.
The first slot, Supernova, was released in 2013, but with came their big breakthrough.
Treasure Island and Goldilocks contributed to further growth, and now Quickspin is one of the most important and respected game providers among online casinos. In 2016, Playtech bought Quickspin.
What are the 10 best Quickspin slots?
Quickspin has built up quite a large catalogue of dozens of different slots. They release a new title about every two months: quality over quantity.
To help you find the best Quickspin slot, we have created our personal top 10 of the best Quickspin slots.
Are you ready?
These are our 10 favourite Quickspin slots:
---
1. Pirates Charm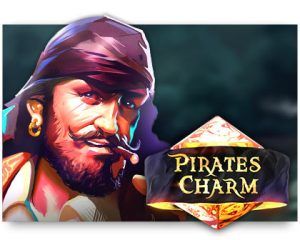 Although Pirates Charm is not one of Quickspin's best-known slots, we love it to bits.
The 243 ways to win slot looks incredible, is perfectly designed and pays out very well.
We also love the fact that you can win at least as much (and sometimes more!) in the mini bonus feature as with the main bonus feature.
As far as we are concerned, Pirates Charm is the very best Quickspin slot.
---
2. Sevens High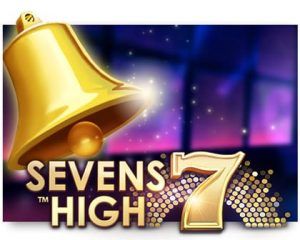 In second place of this top 10 list of best Quickspin slots comes Sevens High. Not everyone will agree, but we oke with that – after all, it's our list. We immediately fell in love with this retro-style slot, where you can win a unique free spins bonus along with an increasing amount of wilds.
Sevens High is a hybrid between a classic slot machine and a modern video slot, and it all works very smoothly. Spin 3 disco gramophone records, and you win the free spins bonus.
You can now try to unlock as many wilds as possible, and in the meantime, you can get extra free spins as well.
---
3. Big Bad Wolf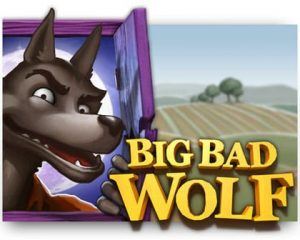 With Big Bad Wolf, Quickspin definitively earned its place in the online casino world. This slot is based on the famous fairy tale of the Wolf and the 3 Piglets. Everything is just right about this slot: the timeless story, the game mechanism with dropping symbols and extra wilds, and the free spins bonus, in which you can reach extra levels.
Big Bad Wolf also has an incredibly high payout rate of 97.29% to top it all off. The slot Big Bad Wolf has already won several of the most prestigious awards, but the most important of all is, of course, is being on our list.
If you've never played Big Bad Wolf before, then it's time to change that.
---
4. Goldilocks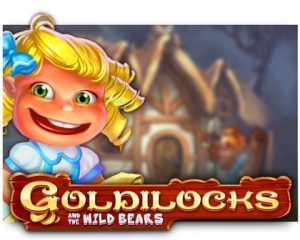 Goldilocks is another video slot based on a fairy tale. This time it's the famous story of the cheeky Goldilocks, who eats the bear family's porridge.
This slot is almost perfect: graphically, it is superb, the bonus rounds are very entertaining, and the payout rate over 97% is exceptionally high.
The only minor drawback is the very low variance, which is a well-known fact with the titles of Quickspin. But you don't play Goldilocks to get rich; you play Goldilocks to get high-quality entertainment for your money.
---
5. Crystal Queen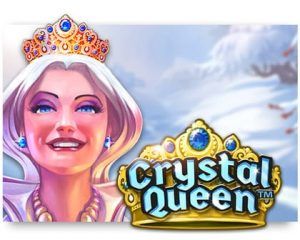 Crystal Queen is one of our personal favourites. This video slot has an ice queen theme that is lightly based on the movie blockbuster Frozen. It also has a unique game mechanism with dropping symbols that allow you to "defrost" frozen reels by making winning combinations.
Add extra multipliers and free spins with all paylines, and you have a top-notch video slot as far as we're concerned.
We love Crystal Queen, and we still play this beautiful and unique game regularly.
---
6. Sakura Fortune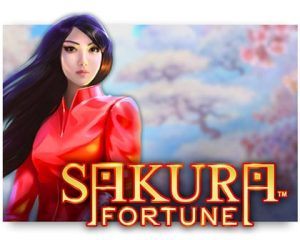 If we had to describe the Sakura Fortune slot machine in two words, we would say: breathtakingly beautiful.
But Sakura Fortune, with a gorgeous Asian theme, is much more than just a dazzling design.
This 5 reel slot with 4 rows of symbols has 40 paylines, expanding wilds, respins and even sticky expanding wilds.
The variance is quite high: with Sakura Fortune, Quickspin targets gamblers who don't mind taking a little more risk in exchange for higher possible payouts.
---
7. Hidden Valley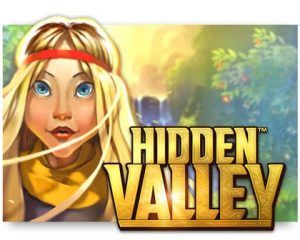 Hidden Valley also looks excellent and has many remarkable features. This slot takes you into the magical world of a hidden valley, where sky-high multipliers and extra wilds are waiting for you.
The slot design is a bit different compared to most online slots. The reels are set up 3 x 4 x 4 x 4 x 3, and there are 40 paylines. The different bet levels will determine the maximum multiplier, which can be up to 10 x.
The bonus game injects an extra shot of adrenaline in our system: you can unlock extra stacked wilds, and the further you go, the more likely you are to win a lot of money.
Hidden Valley is a very nice slot that is very popular with high rollers.
---
8. Sticky Bandits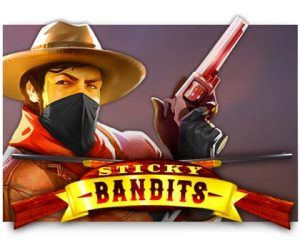 Quickspin goes on a cowboy adventure with Sticky Bandits. And these are not cowboys who will watch a herd of wild horses and cook brown beans by the campfire at night.
These are crooked cowboys who prefer to rob trains for a quick buck. Luckily, these bandits also help you by handing you some gold now and again.
When you win the free spins bonus and luck is on your side, you'll earn sticky wilds by spinning the bandits on the reels.
If you collect enough sticky wilds, every spin could be a Super Big Win!
---
9. Mighty Arthur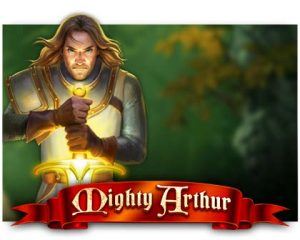 Mighty Arthur is another classic Quickspin title. It has a beautiful design, down to the last detail, and the reels are spinning smoothly.
The bonus rounds are also cleverly put together in this medieval video slot around King Arthur and his famous sword Excalibur.
Both in the base game and the free spins bonus, you can earn many extra wilds in two ways, allowing you to get very nice payouts.
Mighty Arthur is tough, handsome and unpredictable. And a damn nice slot machine.
---
10. The Wild Chase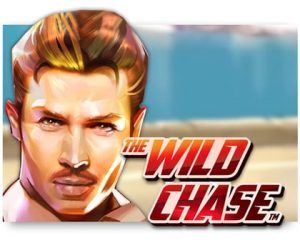 Following Mighty Arthur's tough guys, we have reached the final slot of this top 10 list: The Wild Chase.
The Wild Chase follows a few jet-set thieves who aim for rich people living on the French Riviera. So think of fast cars, smart minds and costly jewels.
This slot works with the spin-as-long-as-you-win principle: as long as there are new winning combinations, you earn free respins.
Meanwhile, you save extra wild multipliers and bonus scatters.
The Wild Chase is stylish and exciting: it could just be the name of a Hollywood blockbuster.
---
Try Quickspin slots for yourself
The Wild Chase closes this beautiful list of the 10 best Quickspin slots.
We hope they have inspired you, and we would advise you to try them. You can play Quickspin slots at any casino that we recommend on this page, both for free and real money.