Play'n GO has been around long enough to earn the status of a legend. But narrowing down the provider's titles to a top 10 list has been a challenge. Nevertheless, get ready to discover the best 10 Play'n GO slots right here!


High RTP

Moon Princess Slot

High RTP

Reactoonz Slot

High RTP

Book of Dead
Play'n GO is a Swedish slot game developer that has flourished in recent years.
Play'n GO in the early days was little more than a slot provider that mainly released watered-down clones of successful slots from competitive providers. They have developed into an innovator and market leader.
The mathematical models of slots like Moon Princess, Viking Runecraft and Reactoonz are widely admired and well respected. They know how to design games that are always surprising, which we can truly admire.
But above all else, Play'n GO slots are a lot of fun to play. And, of course, that's the best advertising you can get.
If you release enough cool slots, the general public will eventually discover you.
What are the ten best Play'n GO slots?
Since its creation in 2004, Play'n GO has built up a vast catalogue of online slots. There are now more than 90 different Play'n GO titles, and this number is growing every month.
Play'n GO has evolved from a second-rate copycat into a well-respected developer of some of the most innovative slots such as Reactoonz and Moon Princess.
We love many of Play'n GO's slots and also play them regularly for real money.
Are you ready for this?
These are our ten favourite Play'n GO slots:
---
1. Reactoonz
---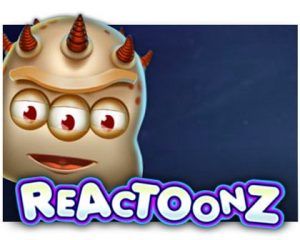 Hmmm, what should we say about Reactoonz? As far as we're concerned, this is the best Play'n GO slot ever made. Reactoonz can drive you insane. If you again just miss the final bonus by a hair, you might be tempted to throw your mouse (or your mobile) across the room. Believe us. We have been there, too.
Sometimes, you lose $€50 or $€100 on Reactoonz without batting an eyelid and without any action.
But just when you promise yourself never ever to play Reactoonz again, it happens.
You get that final feature, and that beautiful Gargantoon (a 3 x 3 wild) shows up. Combine this beautiful mega wild with the right high-value symbols and maybe some multipliers, and you are suddenly in the money with a 1,200 x your bet win. And then, within five spins, you'll earn another huge 850 x the total bet, this time with one of the mini-features.
Reactoonz's volatile math model is the result of pure programming genius. The game is played on a 7 by 7 grid where chain reactions can occur. These, in turn, activate mini-features and those cause more chain reactions.
Reactoonz is not only the very best Play'n GO slot but also, as far as we are concerned, one of the best online slots ever made.
Click here to play Reactoonz now!
---
2. Moon Princess
---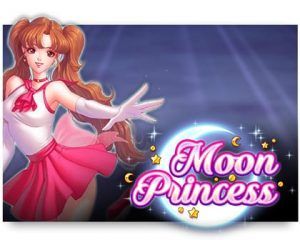 Moon Princess is an insanely beautiful Play'n GO slot with an ingenious bonus system.
Here, three princesses take turns to show their magical powers and help you get ahead in the game.
The slot is inspired by the Japanese Manga cartoons and can pay out massive amounts of money, with free spins multipliers that can reach 20 x.
The bonus feature is not a free-for-all either. To get it, you must first win the mini-feature and complete it. And even then, it can still go both ways: sometimes you earn 400 x your bet or more in the bonus feature, and other times it is just a big let-down.
Moon Princess is an original, well thought – out and above all, refreshingly different video slot.
All in all: one of the most fun slots of Play'n GO.
Click here to play Moon Princess now!
---
3. Book of Dead
---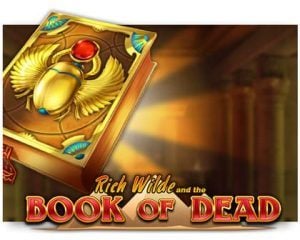 Book of Dead is Play'n GO's most successful slot and, after Starburst, perhaps the most played video slot ever.
Book of Dead has drawn much, if not all, of its inspiration from Novomatic's classic Book of Ra slot. And they were not the only one; a whole host of games providers developed a Book of Ra clone.
But somehow, Book of Dead was embraced from day one by online slots players from all over the world.
And it does make sense. Book of Ra cannot be played online everywhere by any stretch, and not only did this Book of Dead look better, but it also pays out more.
Book of Dead is a real high variance slot. You can win up to 5,000 x your bet in the bonus rounds, which is more than enough reason for real gamblers to play this slot in significant numbers.
Click here to play Book of Dead now!
---
4. Wild Blood
---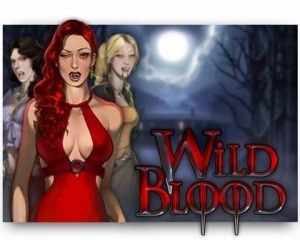 We know it too: Wild Blood is just a second-rate copy of Microgaming's Immortal Romance video slot.
In any case, the atmosphere, the theme and the colours are very similar to the immensely popular, Immortal Romance.
And yet, Wild Blood in itself is heaps of fun to play.
The bonus features are fascinating — especially the main bonus, where you have to choose among poison bottles. Choose the right one, and you win money, multipliers or extra free spins. Choose the wrong one, and you can pack up instantly.
Graphically, Wild Blood may be a little awkward, but this is undoubtedly one of our greatest guilty pleasures. Together with the Swedish band ABBA.
Click here to play Wild Blood now!
---
5. Fire Joker
---
Fire Joker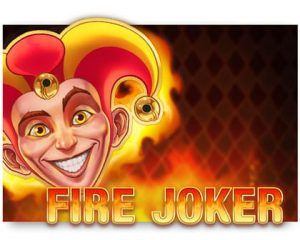 is one of Play'n GO's simplest slots. There are only five paylines, and the symbols are all the standard symbols you can find on an ordinary fruit slot machine. You know, like the usual: jokers, lemons, stars and sevens.
And yet Fire Joker is far from boring. The game is played at a furious pace and has two features, frequently giving you little adrenaline shots.
For example, there is a respin feature, challenging you to spin a full screen with the same symbols. If you succeed, you get to spin the wheel for an extra multiplier of up to 10 x.
This allows you to win up to 800 x your total bet with this pretty awesome video slot.
Click here to play Fire Joker now!
---
6. Mermaid's Diamond
---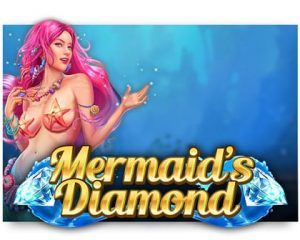 Mermaid's Diamond may not be the most popular Play'n GO slot, but it is one of the best-designed video slots of this successful game developer.
As soon as you start the game, you will be taken into a world deep below the ocean's surface. A place full of mermaids, mystery wilds and free spins.
The bonus round can be nerve-racking, though: you try to save up extra wilds, and it is relatively easy to retrigger. This way, every free spin bonus can turn into a monster payout.
A great slot, we like to play for a few quick spins, or at least until we win one bonus feature.
Click here to play Mermaid's Diamond now!
---
7. Pimped
---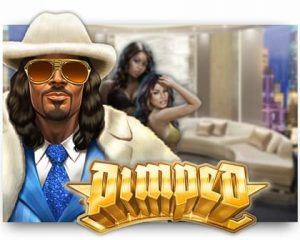 Pimped can best be described as a bling-bling rap slot where Snoop Dogg and 50 Cent lookalikes, with thick wads of dollar bills, show off to the many sexy ladies.
Sexist? Probably. Secretly a lot of fun? You bet.
The variance is quite high, and mainly during the free spin bonus, you can win a lot of money thanks to the guaranteed winning spins.
Don't forget to put on your shades: this slot is full of shiny gold, bling and diamonds.
Click here to play Pimped now!
---
8. Wild North
---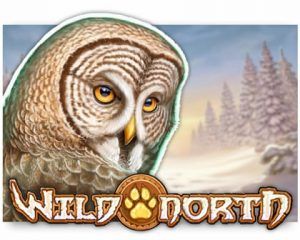 Wild North is a beautifully designed video slot, full of bonus features.
The picture that emerges is one of the great power of the Wild North. The wild animals/Northern Lights theme has been worked out to perfection, with beautiful graphics and colours to die for.
The bonus features drop often, and which of the seven bonus features you win is determined through a wheel.
It provides a lot of variety and excitement, too – one bonus feature can be much more rewarding than another. But whatever bonus you play, the bonus features are designed with love and passion by the Play'n GO design team.
Wild North has been re-released with a cowboy/western slot theme – Golden Colts.
Click here to play Wild North now!
---
9. Cloud Quest
---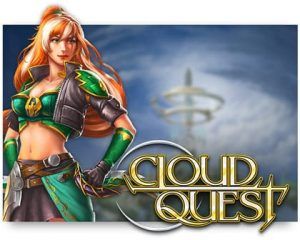 Cloud Quest is also a very successful hodgepodge of an online slot: a futuristic theme, magic spells, mystery prizes and the most beautiful characters.
And although Cloud Quest wasn't completely perfect yet (the variance was just a bit too low), the game mechanism did lay the foundation for one of the best Play'n Go slots ever, Moon Princess. The one, currently occupying a well-deserved 2nd place in our top 10 list of best Play'n Go slots.
The bonus feature of Cloud Quest is as unique as it is fun: you play your free spins in a mini-game-in-game, and by making winning combinations, you can defeat the bosses.
Cloud Quest is innovative, bold and beautiful.
Click here to play Cloud Quest now!
---
10. Legacy of Egypt
---
Of course, Legacy of Egypt is just about a 100% clone of the WMS slot Montezuma.
Here again, you will find free spins with extra multipliers up to 10 x, and you can retrigger over and over again.
But Play'n Go has proven before (see also Book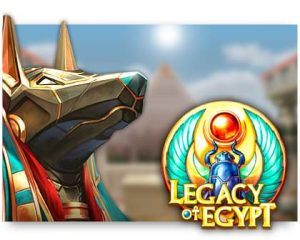 of Dead). They are perfectly capable of making excellent clones of existing successful formulas that are at least as good and sometimes even better than the original.
This Legacy of Egypt slot looks beautiful and has a fast pace, and can pay out enormous sums of money.
Nothing trumps Montezuma itself, but Legacy of Egypt is a lovely tribute to this WMS classic.
Click here to play Legacy of Egypt now!
---
Try Play'n GO slots for yourself
With Legacy of Egypt, we ended this top 10 list with 10 great Play'n GO slots.
If there are titles on this list that you don't know yet, now is the time to discover them.
You can try out the Play'n GO slots at any of the online casinos we recommend on this page. This can be done for free, but also for real money. There are nice welcome bonuses available for new players who make a first deposit, which can amount to hundreds of $€.

Available in your country