Win Escalator slot review (Red Tiger)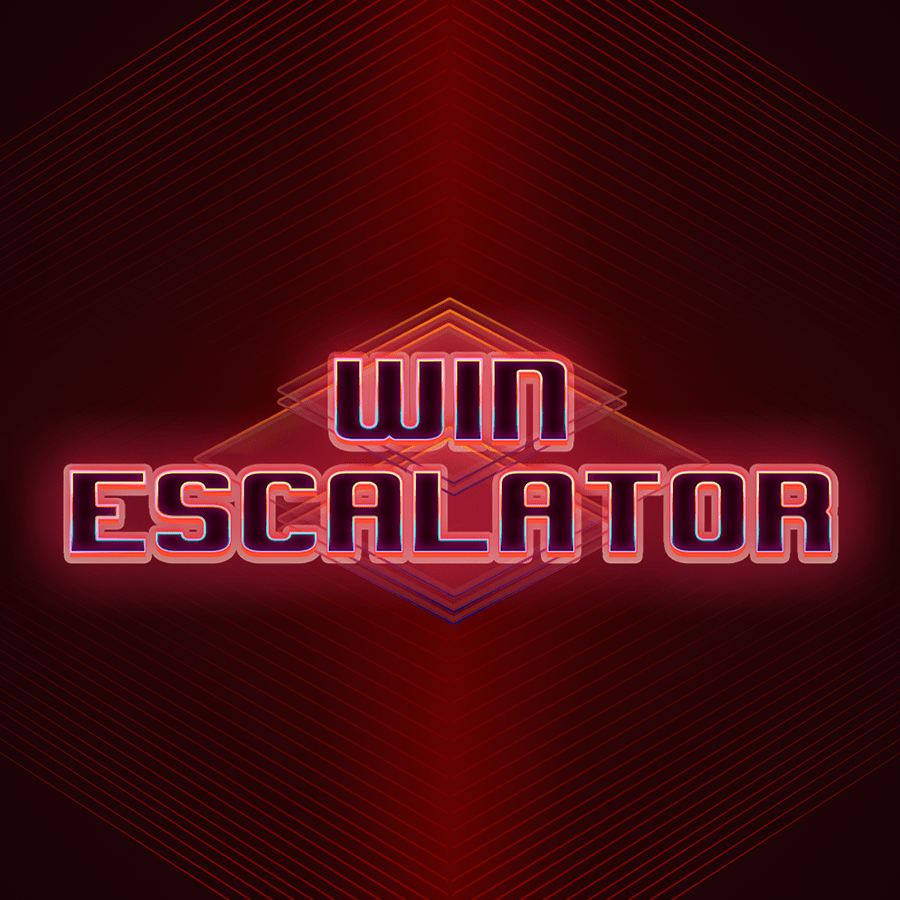 When executed properly, a simple concept can be a lot of fun. Think, for example, of the Quickspin slot Prime Zone. But when a simple slot turns out to be deadly dull and, on top of that, there is almost nothing to win, then you know something is off.
Play Now
Game Provider: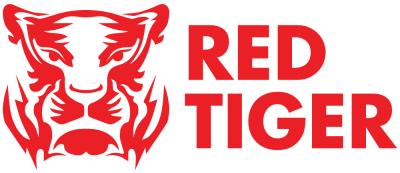 Win Escalator is a simple fruit slot by Red Tiger Gaming, with a few notable, modern features and only three paylines.
Usually, we are big fans of the Red Tiger Gaming slots, but we have nothing good to say about Win Escalator.
And that is only because we are trying to be polite.
How does Win Escalator work?
Win Escalator has a straightforward setup.
The primary game is played with only 4 reels and 3 rows of symbols.
There are only 3 horizontal paylines, and betting starts at $€ 0.20, up to $€ 60, per spin.
Win Escalator's theoretical payout rate is only 94.08%.
Ouch. And then you need to know that a part of all bets contributes to the Daily Drop and Mega Drop Jackpots. Double ouch.
The variance is very low. You can win a maximum of 859 x the total bet with Win Escalator. That is far from impressive.
Of course, you also have a chance to hit 1 of the progressive jackpots with every spin, but the odds of actually winning one of these main prizes are minimal.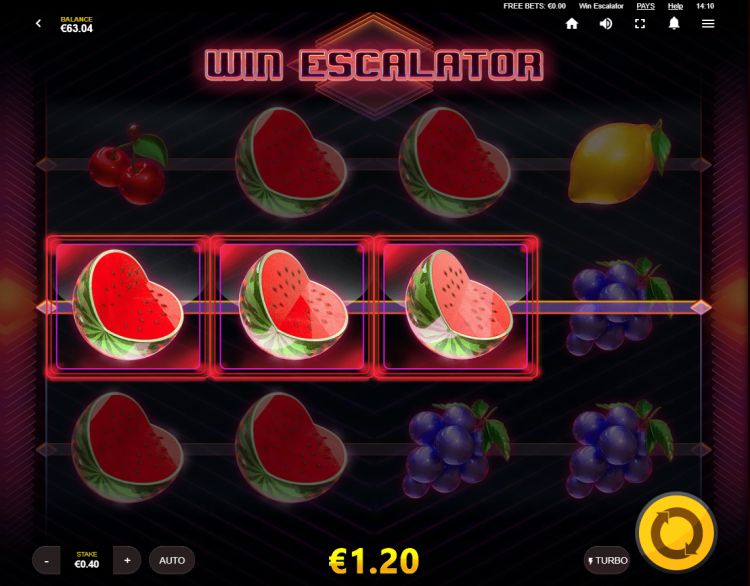 Symbols and payouts
The symbols are classic fruit machine style: diamonds, red sevens, liberty bells, horseshoes, and fruit.
The diamonds are wild and replace all symbols, except for the scatters.
Spin 4 diamonds for a prize of 40 x the total bet.
We can only call the red sevens and liberty bells interesting of the regular symbols.
4 red sevens on one of the 3 paylines net you, just like the wilds, 40 x the total bet.
4 liberty bells are worth 25 x the total bet.
After that, it goes downhill fast. Spin 4 cherries, the lowest value symbol, and you win 2.50 x the total bet.
Diamond Wild Feature
The wilds on the reels remain after every spin but drop down one spot. New wilds appearing on the reels after will also remain.
It sounds exciting, but in reality, it isn't enjoyable.
You pay for every spin, and because the payouts are so low, it amounts to hardly anything most of the time.
And if you happen to have three wilds on a payline, 9 times out of 10, you will spin a low-value symbol to complete the 4-of-a-kind, so it still amounts to nothing.
Free spin feature
The free spin bonus is about the only thing in this slot that is somewhat enjoyable.
The problem is it is so difficult to win that it will drive you almost crazy.
You win the bonus by spinning three scatters.
Subsequently, you win 10 free spins with several boosters:
Every scattered diamond gets you +1 free spin.
The Win Escalator symbol delivers a larger reel setup.
During the free spins, the dropping diamonds are also active again; in this case, they even get you some prizes now and then.
Our verdict on the Win Escalator video slot
Win Escalator is possibly the worst slot that Red Tiger Gaming has ever released:
There are only 3 paylines
The game looks awful.
The tempo is excruciatingly low.
The dropping wild rarely delivers any real value.
The free spin bonus seldom drops.
The payout rate is shamefully low (94.08%)
Seldom have we played a slot that was such a torment.
Everything about this game gets on your nerves.
It pays out almost nothing.
You can win the progressive must-drop jackpots, which means a sizeable percentage of the Return to Player is held back.
The RTP is already so woefully low at 94.08%, but then you should take off another couple of percentage points as a contribution to a couple of jackpots that you will probably never win.
So it can't come as a surprise that it takes forever to win that miserable free spin bonus for once.
Red Tiger, you can do a whole lot better. End of rant.
1.5 out of 5 stars.