Vikings Go Berzerk slot review (Yggdrasil)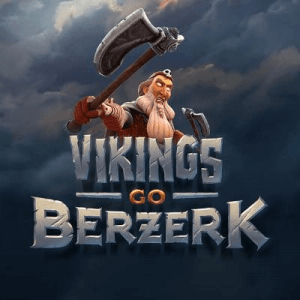 Like its predecessor, this slot has a bloodthirsty Vikings theme and takes you into a world of monsters, cool Vikings, free spins and lots of wilds. What's unique about Vikings Go Berzerk is the Viking Rage Boost: a free spins bonus that puts the Viking in a kind of ultimate fight mode, which allows him to win every battle with a monster. With a sticky Wild as a result.
Play Now
Game Provider: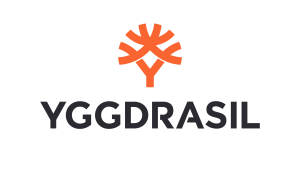 Release Date:
September 2021
Vikings Go Berzerk is an online slot by Yggdrasil Gaming and the sequel to their hugely popular Vikings Go Wild slot.
There's even a Mega Viking Rage bonus: the Ragnarök Free Spins.
Here, you get free spins with ALL Vikings in Rage Boost mode – a guarantee for huge payouts.
What is the payout rate of Vikings Go Berzerk?
Vikings Go Berzerk has a payout rate of 96.1%.
Not excessively high. However, it is a very high variance slot, so you win big time if you win.
Make sure you have enough balance before you start playing Vikings Go Berzerk: begin with a starting balance of at least 200 x your stake per spin.
Start with less, and chances are you will go bust before you ever reach the bonus feature.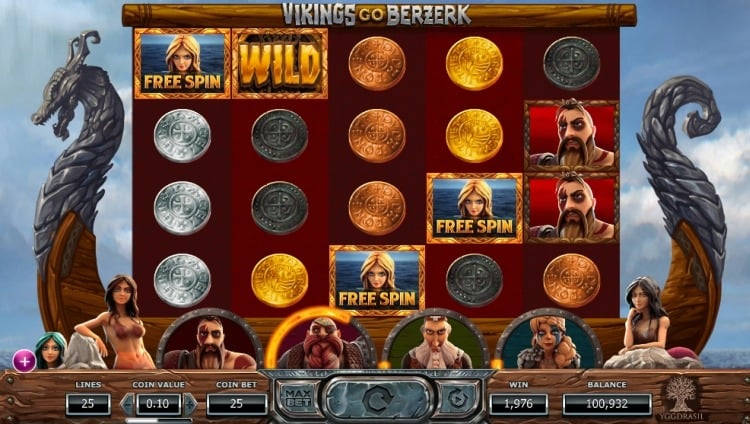 How does the Vikings Go Berzerk slot work?
Vikings Go Berzerk is a slot with 5 reels and 25 paylines developed by Yggdrasil Gaming.
You can play this slot on your desktop, mobile device or tablet.
The minimum bet is $€ 0.25, and the maximum bet is $€ 125 per spin.
The slot is very similar to its predecessor, Vikings Go Wild. However, there are some crucial differences.
There are four different Viking symbols and four different coins.
Occasionally a Treasure Chest symbol appears on reel 4 and rewards you with credits (2 to 40 x your bet) or free spins (7, 14 or 21 free spins).
This Treasure Chest can also drop on reel 5, where the prizes are even more attractive: credits worth 10 x to 400 x your bet, 7, 14 or 21 free spins, a Rage Boost or the coveted Ragnarök Free Spin bonus.
The Free Spins Bonus of Vikings Go Berzerk
Fasten your seatbelt; now, this slot gets out of control!
Aside from Treasure Chest, the free spins bonus can also be activated by 3 or more scattered free spins symbols.
Three symbols reward you with 7 free spins, four symbols give you 14 free spins, and five symbols are good for 21 free spins.
All wild symbols remain sticky throughout the entire free spins bonus.
Before the bonus starts, you also get a nice extra, in the form of credits, extra free spins, extra treasure chests (which allow you to activate the Ragnarök feature) and extra wilds.
During the free spins, the Vikings battle with the sea monsters.
If the Vikings win, then the monster turns into a sticky wild.
During the primary game, the Viking Rage feature can be activated randomly with one rage meter for each Viking.
You can increase this meter by making winning combinations with the corresponding Viking.
If the meter is full, you will win a free spins bonus with that Viking in Berzerk Mode.
This means that he wins every battle with any sea monster – thus, bringing you more sticky wilds for even bigger rewards.
But the biggest attraction is the Ragnarök Free Spin feature: here, all Vikings go into Berzerk Mode, so they change into sticky wilds all together. Jackpot!
Our verdict on the Vikings Go Berzerk slot
We were already a huge fan of Vikings Go Wild, but Yggdrasil managed to improve a fantastic slot even more.
So much is going on throughout the slot, and the Berzerk Mode is just brilliant.
If you're lucky enough to win the Ragnarök Free Spin feature, then buckle up – 9 times out of 10, it pays out astronomical amounts.
Graphically, Vikings Go Berzerk is also quite a gem, and the maximum payout per spin is an impressive 4,000 x your bet.
A fantastic slot, but not for sissies.
3.5 stars out of 5