Reel Heist slot review (Red Tiger)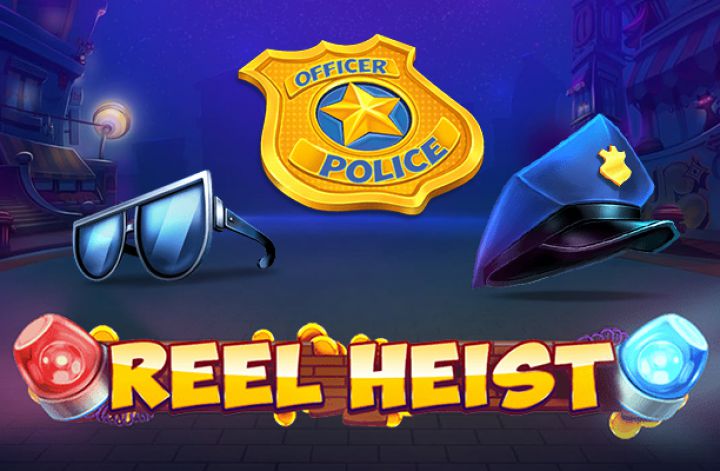 Will he catch these delinquents, or will they out-smart him? When he grabs them by the collar, there is a nice reward waiting for you. The up-tempo background music and screaming sirens complete the picture. I feel the urge to play!
Play Now
Game Provider: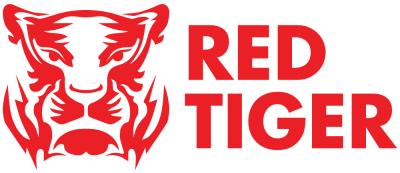 Attention all crooks! This cop won't be taken for a fool and will do anything to catch you
Red Tiger Gaming has put a fun, comical spin on the classic cops and robbers chase with the Reel Heist slot.
Payout rate and variance of Reel Heist
Reel Heist has a payout rate, just like all other Red Tiger Gaming slots, that hovers around 95%. We estimate the variance to be medium.
There is no free spin bonus, but there is a Reel Heist feature that can pay out very handsomely: up to 2,000 x your total bet. The thieves play a big part in this, and you will be pleased to run into them. You have to catch them first.
Reel Heist gameplay and features
The game consists of 5 reels and 4 rows and has 40 fixed paylines. You can start playing for as little as $€ 0.20, up to a maximum of $€ 60, per spin.
In the primary game, you will receive the somewhat smaller payouts regularly. As I mentioned earlier, there is no free spin bonus. I have to admit I miss a prominent bonus feature a little bit but never mind.
Keep your eyes on the crooks and prepare for a game of cat and mouse.
The game's symbols are the badge, the police hat, handcuffs, a pair of glasses, and the letters/ numbers A, K, Q,  J & 10. This last category pays out the least, anywhere from 1.5 x to 5 x your stake for a 5-of-a-kind. With a 5-of-a-kind, the glasses will get you 7 x your bet, the cuffs 9.5 x, the police hat 14.5 x, and the badge 25 x your bet.
The Wild symbol is the police officer with the cliché moustache and doughnut, which replaces all other paying symbols. In combination with the crooks, this Wild can cause a whole lot of other things. That is where his baton comes in handy. He can whack the thieves with it for them to slow down, allowing you to make your move.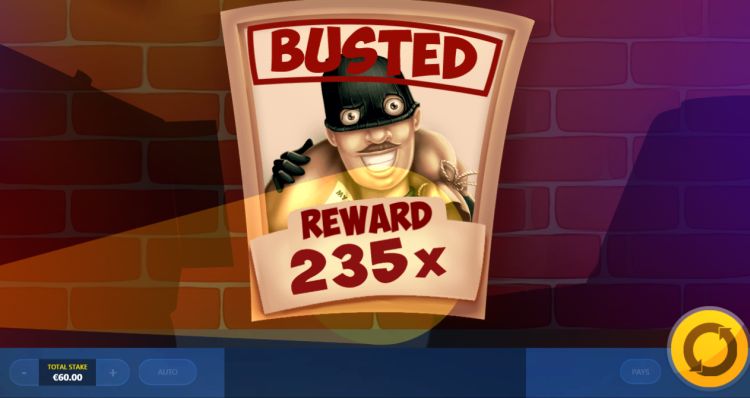 Bonus feature: win up to 2,000 x your bet
No reason to feel robbed because there is no free spins bonus present. Reel Heist has a fun bonus feature that can swing by anytime. Five crooks no less, who bring their reward during the game. This reward is a Multiplier, and if the cop can catch the crook, the prize is yours!
Crook 1 is recognizable by his purple hat and has a reward on his head of up to 32 x your bet.
Crook 2 has a white cap and wears sunglasses and a reward of up to 64 x your bet.
Crook 3 is a big guy. Fortunately, his reward is also quite large, up to 80 x your bet.
Crook 4 has a deep purple cap and a moustache, and a reward of up to 128 x your bet.
Crook 5 is the one with the black ski mask, and he will get you up to 2,000 x your bet.
As soon as one of the crooks crosses your path, there isn't a doughnut that will stop our cop.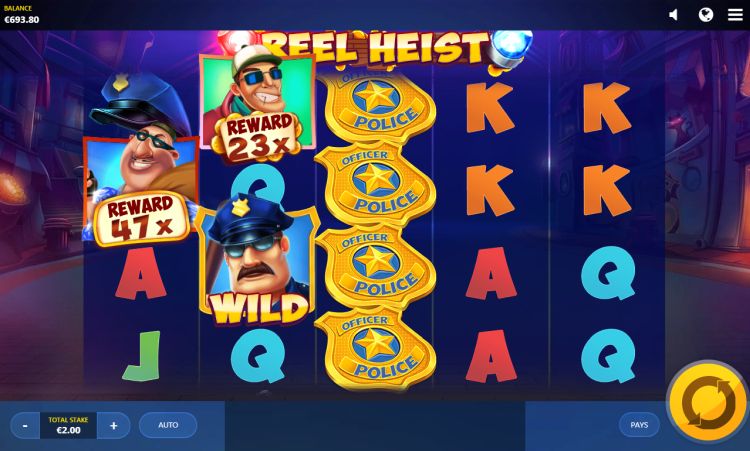 Our verdict on the Reel Heist video slot
Reel Heist is very entertaining with its fun graphics and features. Your chase of the winnings becomes very real with Red Tiger's slot. I do kind of miss the Scatter symbol, to spice things up a little, but maybe I am also a bit of a greedy crook. These crooks are a real treat to your balance, although the cop is not so happy about that.
Donut worry. He'll come around.
Hurry and start your chase; join the game. Who will be the winner?
4 out of 5 stars.