Drago – Jewels of Fortune (Pragmatic Play) slot review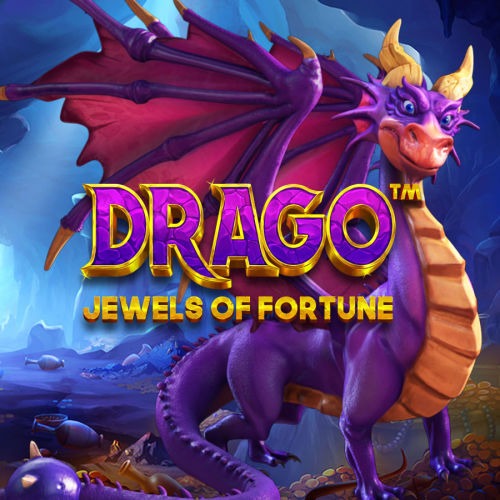 Drago – Jewels of Fortune slot (Pragmatic Play) is a fantastic slot with lots of variety and fun gameplay.
Play Now
Game Provider:

This slot comes packed with exciting features, including the Dragon Super Respin feature.
But there is more. With the free spins, you collect crystals, and there are good chances that the dragons spit a lot of fire.
Without any doubt, I dare to say that there is more than enough action here.
And that's good news!
Pragmatic Play released some slots lately that weren't all that exciting (Hot to Burn, Ultra Burn, and Book of Tut), so we were happy to see a higher-quality slot such as this one.
Oh yeah, you can win up to 48,000x the bet on Drago – Jewels of Fortune slot
That's a lot, of course.
You won't go home with 4.8 million if you bet a hundred, will you?
Probably not.
It's only achievable for high rollers.
But even if you bet 50 cents or so, it's still possible to grab an incredible 24 grand!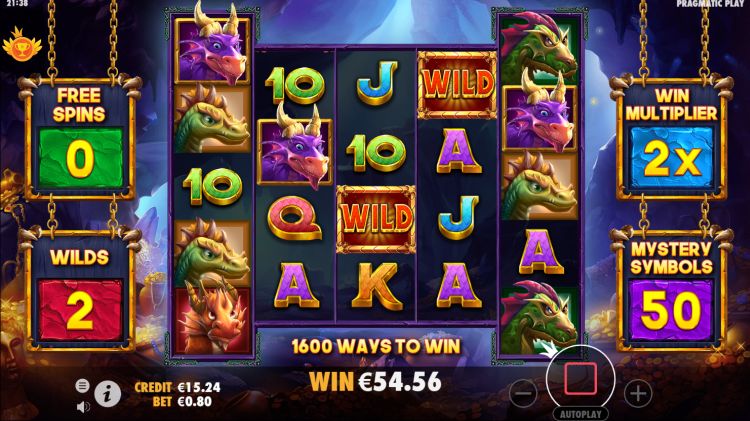 Drago – Jewels of Fortune slot – Gameplay and Features
Drago – Jewels of Fortune has 5 reels. The first and last reels each have five symbols. The three middle reels have four symbols each. In total, you have 1,600 ways to win (5x4x4x4x5=1,600).
The four dragon symbols are the premium symbols, and the purple dragon is the most lucrative. The lower-tier symbols are the 10, J, Q, H, and A.
The wild symbol replaces all symbols except the Bonus Symbol.
Dragon Super Spin: spin four dragons in the corners
If you manage to spin another identical dragon, you have five dragons and again another respin.
It continues as long as you keep on spinning new dragons. Once you fail to do so, the feature ends.
Now all the dragons are added up (up to a maximum of 22), and you can find out your win. The more dragons, the higher the win. If you managed to get a full screen of 22 purple dragons, you're talking about a win of 5,000x the bet.
But there is also a multiplier of x2 in this feature. If you've activated it, we're talking about a win of an insane 10.000x the bet!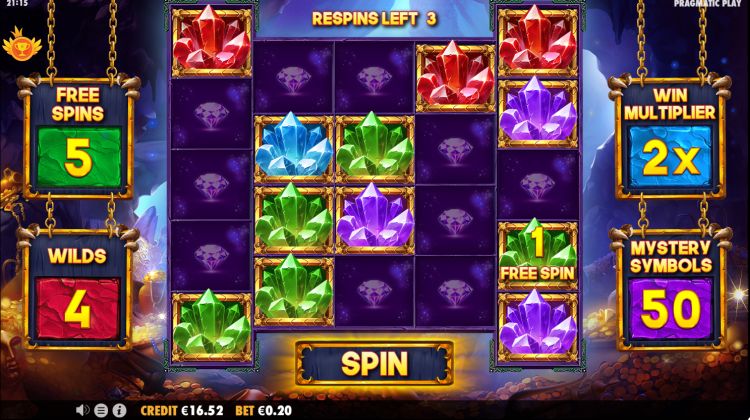 The Free spins with the crystals
If you manage to get the four bonus symbols in the four corners, you'll get access to the four free spins.
Now you enter the Respin Feature, where you hope to spin as many crystals as possible. You have four different types of crystals:
The green crystal gets you between 1 and 10 free spins.
The red crystals award 1 to 5 sticky wilds.
The blue crystal increases the multiplier by +1 or +2.
The purple crystals can be used for extra mystery symbols for the remaining free spins.
It can become incredibly lucrative if you are lucky enough to spin multiple crystals.
Imagine if you have collected enough crystals to get 30 or 40 free spins with several sticky wilds and a high multiplier. Remember, you have 1,600 ways to win. In short, you can start to count your payout!
Payout Rate (RTP)
The RTP of Drago – Jewels of Fortune is 96.5%, which is fine.
Drago – Jewels of Fortune slot – a medium to high variance
According to Pragmatic Play, the variance of Drago – Jewels of Fortune is "high" (score is 4.5 out of 5).
I expect that the most top wins will be around 1,000x to 2,500x the bet. A win of 48,000x the bet?
First, I want to see it before I believe it!
Pros and Cons

Pros
A slot with beautiful animations and lots of action.
Spectacular features.
The slot plays nice and fast.
Bizarre win potential.

Cons
The minimum stake is 20 cents. Then it can go fast.
The slot is very volatile, maybe even too volatile, for some.
So, who will like the slot? And who won't?
This Pragmatic Play slot has tonnes to offer in terms of gameplay and potential. It's not overly complicated and still offers some unique features along the way,
Players who like to play for a long time with limited cash should look for a lower variance slot.