El Dorado Infinity Reels slot review (ReelPlay)
If, for example, you win three consecutive times, you end up with 6 reels and with a win multiplier of x4. It's an Indian-Mexican themed slot, and the brightly coloured masks (yellow, red, blue and green) are the high-paying symbols. The lower ones are 6 gems.
Play Now
Game Provider:

Release date:
November 2019
Table of contents
Best of The Month

100% up to

€500 Bonus

+ 200 Free Spins
Join
Best Bonus
Latest Casino News
El Dorado Infinity Reels – the first infinity reels slot and therefore a pioneering slot
ReelPlay is a newbie, but that doesn't mean that they are a follower!
ReelPlay started making slots in 2019, and they kicked off with El Dorado Infinity Reels. It was already something special, as it happened to be the first Infinity Reels slot. Now another five have followed, of which Thor Infinity Reels and Tiki Infinity Reels Megaways are my favourite ones.
With Netent (who released Gods of Gold InfiniReels in 2020), both studios trademarked this new concept. There are many similarities between ReelPlay's Infinity Reels and Netent's Infinireels features. The idea is to get an increasing number of reels on the screen, with, of course, increasing win potential!
In theory, till infinity, and I say in theory, as the maximum potential is capped to 10,000x.
SLOT: El Dorado Infinity Reels | SOFTWARE: REELPLAY
Number of paylines: 30
RTP and variance: 95.51% to 96.54% (depends on the level of free spins you choose to play), Medium to High variance
Maximum win: 10,000 x the bet or  $€0.5 million
Betting range: $€0.20 – $€25
Bonus features: Free spins, Gamble Feature
Casino Hipster verdict: Hot, as I always appreciate a new mechanic! The idea of getting an infinite number of reels is thrilling.
Gameplay and Features
The slot starts with 3 reels with 4 symbols each and relies on the Infinity Reels feature.
After each win, you win a free re-spin, and simultaneously, you get to see an additional reel on the right. Moreover, you get an increased win multiplier (goes up by +1).
The WILD NATIVE's (Indian looking) are Wild symbols, and the TEMPLE symbols are the (paying) Scatters.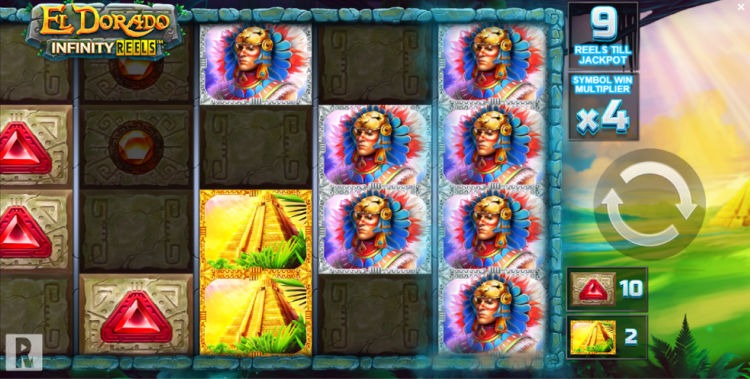 How does ReelPlay's payout table work?
The payout structure is something that could and should have been clearer.
To win, you need at least five identical symbols. Let's take as an example the Green Mask with a value of 3. If you manage to land 5 Green Masks, you get paid out 15 coins. Divide this amount by 20, and the win is 0.75x.
If you get 6 Green Masks, you win 18 coins, equivalent to 0.9x the bet. 10 Green Masks gets you 30 coins and therefore 1.5x and so forth.
You might think that these wins are low at first sight, but remember that your win multiplier increases by +1 after a re-spin (and reel expansion).
Imagine if you have 10 Green masks after four reel expansions. That yields a win multiplier of x5 and, therefore, a 7.5x win (1.5x multiplied by 5=7.5x).
Now the infinity bit.
If you manage to win 12 consecutive times (so you'll need to have at least 15 reels), your win multiplier becomes an incredible 888x.  That's where the big wins are! 
How do you get the free spins?
If you land a TEMPLE win (so at least 5 TEMPLES), you get three options.
10 Level 1 free spins
Store and the next time you progress to level 2 free spins.
Gamble to see if you can progress to Level 2, Level 3 or level 4 free spins.
Once you're at the Level 2 free spins, you can progress to Level 3. And from Level 3, you can move to Level 4 (the final level).
The free spins – the win multiplier increments are either +1, +2, -+3 or +4
The main advantage is that the win multiplier is sticky (does not reset after a loss).
If you play the Level 1, Level 2, Level 3 or Level 4 free spins, your win multiplier gets increments of +1, +2, +3 or +4  following a win with a reel expansion.
Yes, the win multiplier can be as high as 50x or more. And in the best case, a whopping 888x!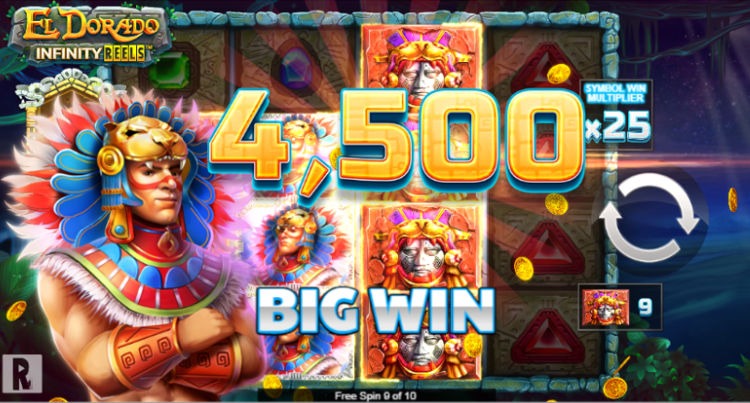 The free spins – the Gamble feature
At the end of the free spins, you can benefit from the Gamble feature to see if you can increase your winnings.
El Dorado Infinity Reels slot: the payout rate (RTP) is 95.51% – 96.54%
The RTP of this slot starts with a low is 95.51% if you play the Level 1 free spins. It moves up to 96.54% if you decide to play the Level 4 free spins.
El Dorado Infinity Reels slot: the variance (volatility) is medium to high
This slot has a medium to high variance, and the max win is 10,000x.
Wins of thousands of times the bet are realistic. The 888x multiplier isn't there for decoration!
Pros en Cons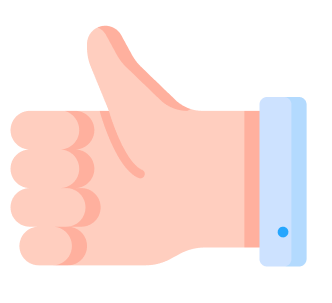 Pros
 A new concept with potential
 Thrilling. Will you land the 15 reels?
Cons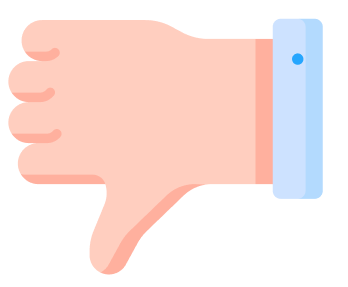 The payout table is too confusing
 The low RTP if you're not willing to go all the way to Level 4
Available in your country
#1

♠️Great Poker Room
⚽️Sports Betting
⚡️Fast Withdrawals