Gods of Gold InfiniReels slot review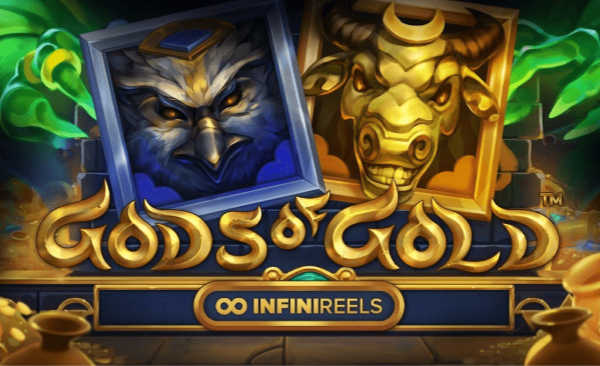 The prize potential is more than massive! Finally, Netent has come up with an extraordinary original slot with Gods of Gold InfiniReels.
Play Now
Game Provider:

Table of contents
Best of The Month

1000€ Bonus

+ 100 Free Spins
Join
Best Bonus
Latest Casino News
Gods of Gold InfiniReels is a fantastic and innovative Netent slot, with potentially "unlimited" reels and paylines
What immediately stands out is the number of reels that can be activated. Theoretically, that could be an infinite number.
Software: Netent
Paylines: from 27 to an "infinity" win all ways
RTP and variance: 96.21%, High variance
Maximum win: 25,000x
Betting range: $€0.20 – $€200
Bonus features: InfiniReels, Re-Spins, Multi-Slams, Free Spins and Free Spins Retrigger
Casino Hipster verdict: Gold!
---
After each new winning combo, a reel is added. As long as you keep adding winning combinations, your rewards will grow.
The number of reels can increase up to 10 reels, 20, or even more.
There is no doubt in my mind that prizes can be potentially huge. In theory, a prize can even be infinite.
In practice, the maximum win is around 25.000 x the total bet mark.
No worries, though, limits will be imposed by online casinos.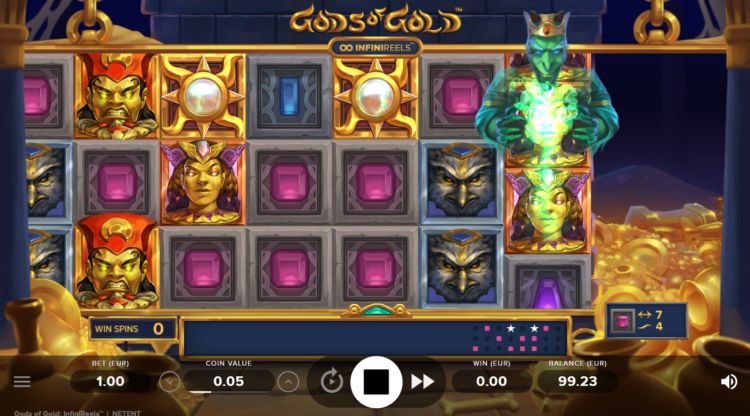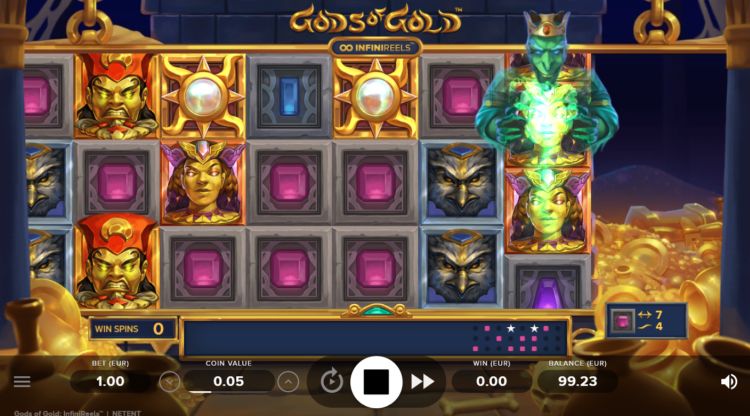 Gods of Gold InfiniReels slot – Gameplay and Features
As soon as you start, you have 3 reels, each with 3 symbols on the screen. Here the win all ways principle applies: you have 27 ways to win at the start (3x3x3=27).
If you spin a winning combo, though, you'll get a free re-spin and an additional reel. Afterwards, you have 4 reels and 81 ways to win (27×3=81). If you win again, you'll get another free re-spin, and you'll have 5 reels and 243 ways to win (81×3).
And that can go on "infinitely." You could have, so to speak, have 10 reels with 59,049 ways to win. At 20 reels, you have almost 3.5 billion ways to win. In theory, that is.
Sometimes you are awarded a multi-slam where you get 2 or 3 reels, just like that. These little surprises are always welcome if you're on the hunt for sky-high wins!
Infinitely big prizes
The two most lucrative symbols are the golden king and the golden queen.
If you have 5 golden kings on a payline, you get 5 times the bet. But if you have 6, the prize is 10 times the bet.
And the prize doubles for every additional king.
Ten kings on the first 10 reels are good for a prize of 160 times the bet. Twenty kings on the first 20 reels give you a prize of 164 thousand times the bet!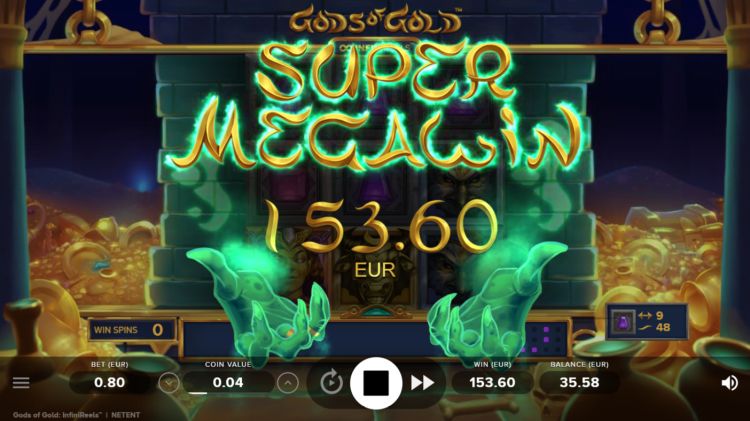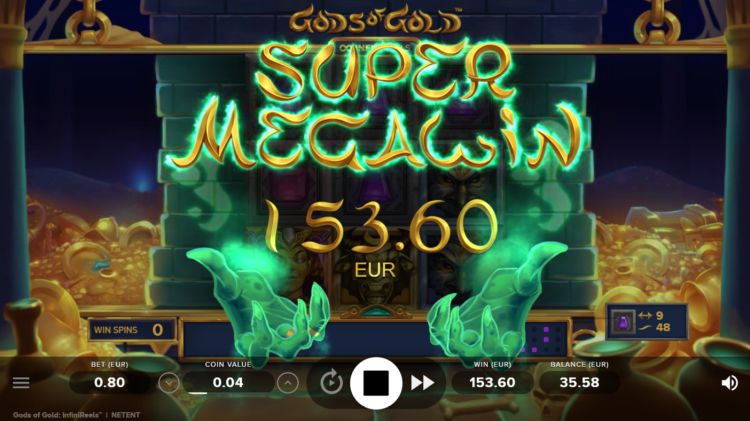 Two mini-tools to keep it clear
Because it can go so fast, Netent has made two mini-tools available for you: a minimap and a symbol counter. The minimap is very handy, even though it reminds me of a music box.
At least it makes you happy!
How do you get the free spins (Win Spins)?
If you spin at least three scatter symbols, you activate the free spins: you will get 10 free spins, and every additional scatter awards another 5 free spins. Again, it can go on infinitely.
And these can re-trigger if you spin three or more scatters again during the free spins.
Netent calls the free spins here, by the way, the Win Spins.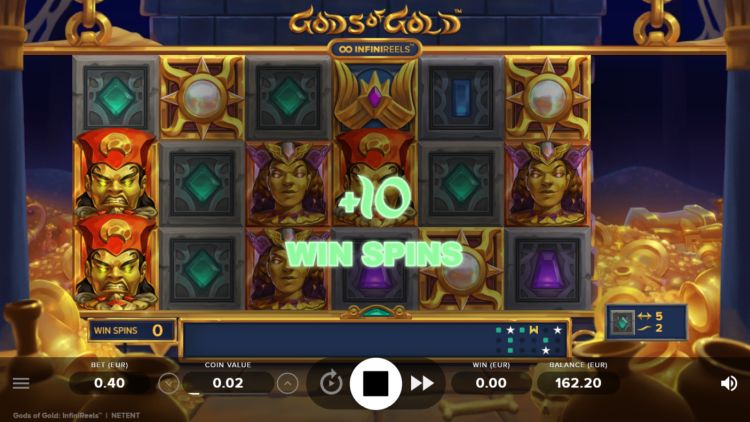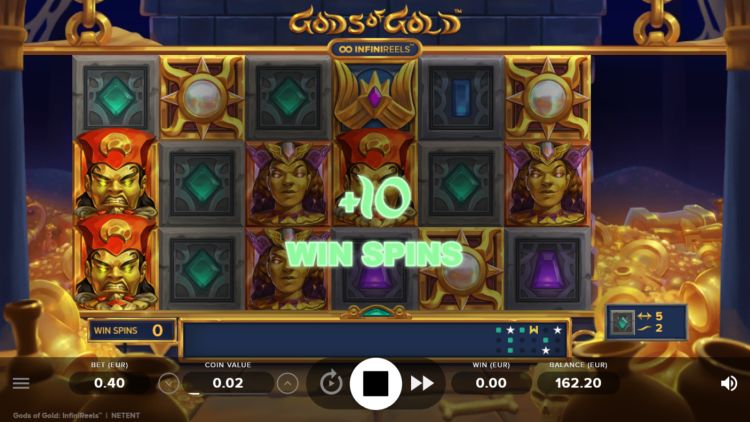 The Win Spins: A guaranteed prize per spin.
The Win Spins play the same as in the main game, but with the difference that each spin has a guaranteed winning combo.
So at least one reel is added anyway. Once you play, you will soon notice that it is not strange if you go towards the 10 reels with every Win Spin.
In addition to guaranteed winning combos, you're guaranteed to have fireworks!
Payout percentage (RTP)
The RTP is 96,21%, which is about the same as an average online slot.
Gods of Gold InfiniReels slot – the variance (volatility) is medium-high.
Netent does not indicate the maximum prize is. The variance is known, though: it is medium to high.
Yes, with the infinite reels, you have an endless prize potential.
But, given its volatility is mid-high, I expect that most of the top wins shall be around 500x to 1,000x the bet.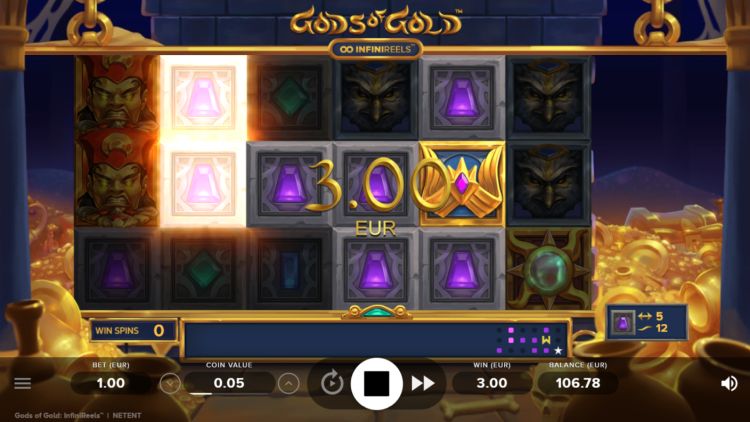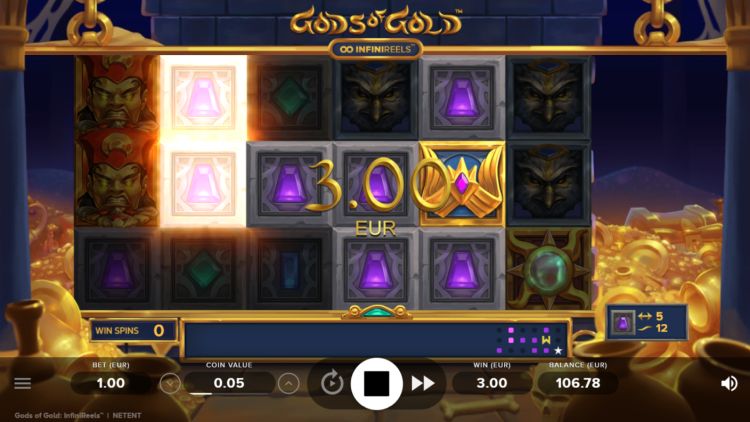 Gods of Gold InfiniReels slot – pros and cons of this slot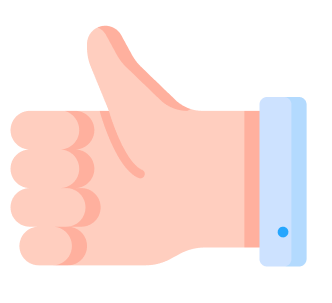 Pros
Original with beautiful features
Enormous prize potential
Exciting, thanks to the infinite possibilities
Useful tools to keep the game organized
Cons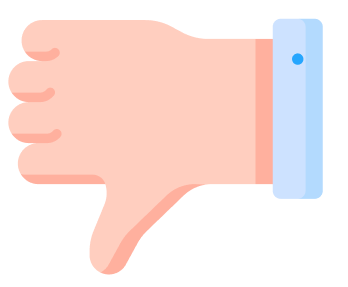 You run a lot of risk with this volatile slot.
If you don't grab the big prizes soon, you know your balance will decrease.
At some stage, the infinite reels feature might become a tad monotonous.
Gods of Gold InfiniReels slot – who will like the slot? And who won't?
This Netent slot is suitable for anyone who dares to take a risk. The slot is extremely original, and the features are well thought out.
Don't just play this slot for pure entertainment. You do run a lot of risks here.
#1
🍒Thousands of Slot Games
✅Professional Customer Service
⚡️Withdrawal lock option
#2

❤️Best Mobile Casino
🎁VIP Bonus Options
🍓Live Casino Bonuses
#3

🔥New Casino
⚡️Quick Banking
🍒Reward Scheme