Nowadays, slots payout massive wins. Otherwise, they don't stand out
Nowadays, the wins out are becoming more and more extreme. Up to a few years ago, it was all about gaming fun. Players were satisfied with wins of, say, 200x or 300x the bet.
If you were going to bet a dollar/euro as a player and grab a prize of $€300, you'd have a great evening. After all, you usually lose gambling. If you win, it was already a fantastic feeling.
Did you know that at Starburst, you cannot win more than 500x the bet? A laugh!
Luckily, we have put these times behind us. We know better, and in the last few years, we have seen many more high variance slots.
High RTP
Lil' Devil slot review (Big Time Gaming)
High RTP
Dead or Alive 2 slot review (Netent)
High RTP
Hellcatraz slot review
Slots like Dead or Alive or Book of Dead are probably the two best known high variance slots
Book of Dead pays out up to 5,000x the bet. Dead or Alive goes a step further up to around 25,000x.
It was not unnoticed that these slots payout massively. These slots were insanely popular.
You see many Youtube videos of streamers who have won big with these slots. As a result, more and more players started playing these two slots.
One thing is for sure. These two slots deliver what they promise: payout bizarrely massive wins.
But now, slots have become even more extreme! Otherwise, they don't stand out
Nowadays, you need to start tracking almost weekly, which the most extreme high variance slots are. So many new top variance slots are released. It's almost getting ridiculous!
Almost all slot providers who want to be taken seriously have released some extreme slots. It's a very different situation compared to 2018 and 2019.
The Buy a Bonus Feature helps a lot, for slots to have more often these massive wins. High rollers, and of course, streamers) typically don't have the time and patience to struggle through the main game. They prefer to buy the free spins straight away. And that leads, yes, to more massive wins!
My list of the most extreme high variance (volatile) slots
But enough introduction.
Let's get to the list of the extremely high variance slots.
As expected, the maximum bet on many of these slots is on the low side.
If, on Dead or Alive 2, you can bring home an insane win above 100,000x the stake, it's perfectly understandable that you can't bet a lot.
It would otherwise be way too risky for online casinos.
But with these slots, you can take home a few hundred grand, with a mere tenner. Winner, winner, chicken dinner!
Let's dive right into the nitty-gritty, shall we?
Dead or Alive 2 – Netent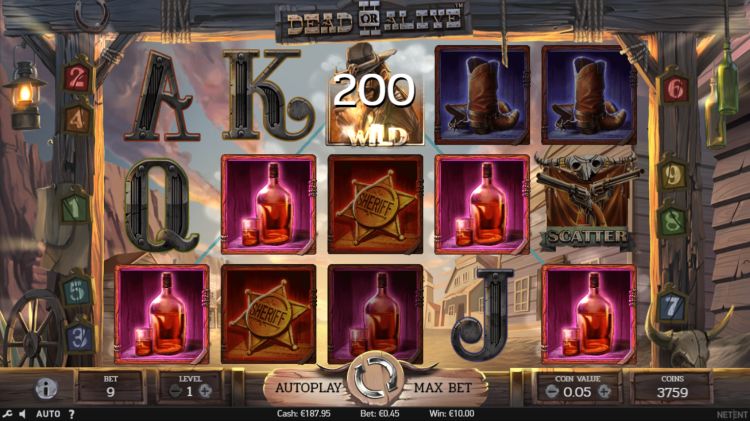 Maximum win: over 100,000x the bet
Year: 2019
RTP: 96.82%
Betting range: $€0.09 to $€9
The name says it all. It's the successor to the immensely popular Dead or Alive slot. With only one difference: this version is even more brutal and more extreme.
In this slot, you aim to steal the loot that turns the whole Wild West upside down.
It's's proven that wins exceeding 100,000x the bet are for grabs. Do you understand that you can only bet up to €9?
Here, you can take home almost a million, while you don't even have to pay a tenner!
Netent was once seen as a provider that only release low or medium variance slots. You can be assured that these critics won't be heard for a very long time!
Lil' Devil – Big Time Gaming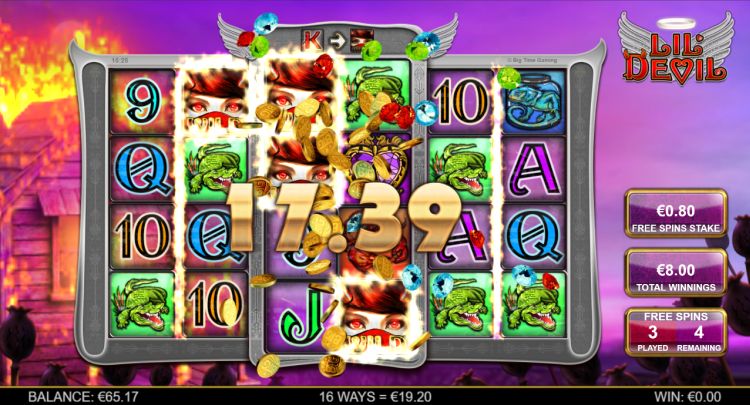 Maximum win: 100,000x the bet
Year: 2019
RTP: 96.43%
Betting range: $€0.1 to $€20
The wonderfully strange Big Time Gaming slot Lil' Devil is based on the classic song by The Cult, a famous British rock band.
Here you can win in 4,096 ways, and wilds can get multipliers up to an incredible 144x.
Yes, I've spotted sky-high wins on the internet, some reaching over 100,000 times the total stake.
The maximum bet is "only" 20 euros. It indicates once again that this slot variance is extremely high.
Queen of Riches Megaways – Big Time Gaming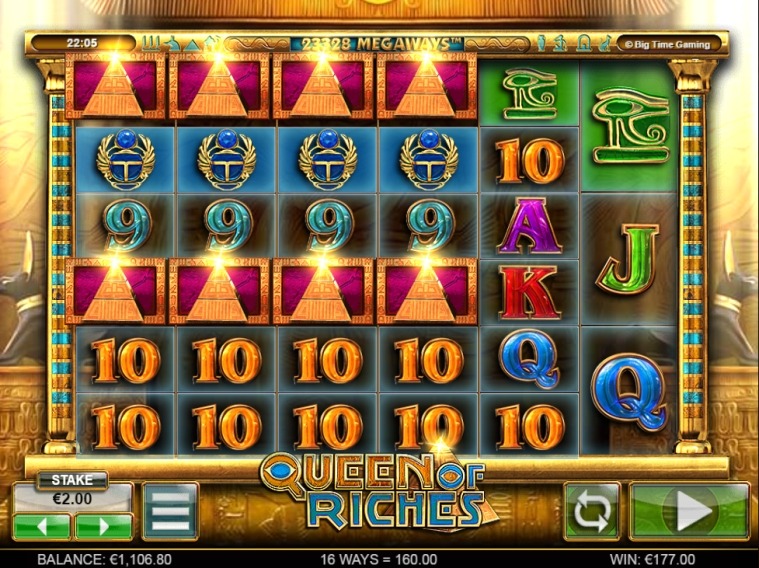 Maximum win: 50,000x the bet (unconfirmed)
Year: 2016
RTP: 96.90%
Betting range: $€0.2 to $€40
Queen of Riches was one of the first Megaways slots. Anyone who isn't familiar with Megaways slots?
Here's you have up to 117,649 Megaways. Furthermore, you have linked reels (as in Netent's 's Twin Spin) and even more critical: stacked wilds with multipliers.
Thanks to the stacked wilds with multipliers that multiply each other, your winning potential is insane!
I've seen many wins of around 5,000x on the internet – also a win of an insane 20,000x. Big Time Gaming doesn't release nonsense.
Jammin' Jars – Push Gaming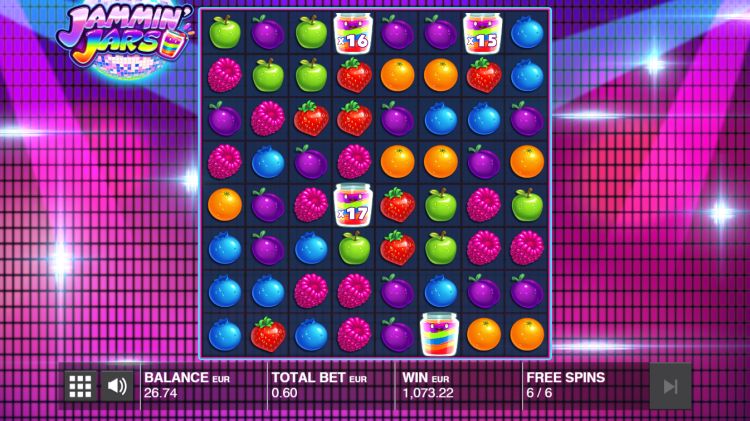 Maximum win: 20,000x the bet (unconfirmed)
Year: 2018
RTP: 96.83%
Betting range: $€0.2 to $€100
Jammin' Jars is a Push Gaming cluster pays slot, which lead to their big breakthrough.
With this slot, it's mainly about wilds with multipliers: these multiply with each other.
Most of the top wins I have seen are around 2,000x the bet, but a few times, I have also seen wins topping 5,000x.
What's so exciting is that the odds of bagging these incredible wins are pretty good. That's why I dare to put this slot on the 4th spot of the top 10 list!
Hellcatraz – Relax Gaming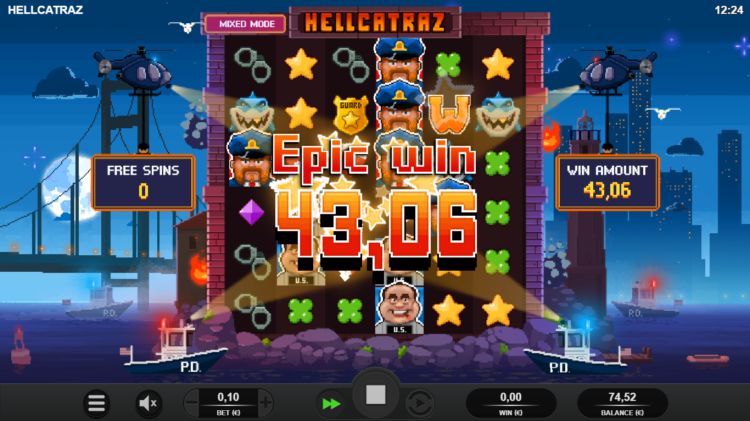 Maximum win: 50,000x the bet
Year: 2020
RTP: 96.46%
Betting range: $€0.1 to $€25

Relax Gaming is becoming a provider to be taken seriously. How about slots like Money Train, Temple Tumble Megaways and Hellcatraz?
Hellcatraz is based on the famous Alcatraz Island, where criminals were imprisoned. Alcatraz did not turn out to be 100% safe, and escaping was still possible! Are you going to do the same here?
You can, if everything goes well, go home with a ridiculous win of 50,000x!
As this slot is just new, it's still waiting to see how big the most significant wins will be. It's just a matter of time.
PopRocks – Yggdrasil and Avatar UX
Maximum win: 72,188x the bet
Year: 2020
RTP: 96.40%
Betting range: $€0.1 to $€10
Yggdrasil is very transparent when it comes to the volatility of slots. Cazino Zeppelin was by far the most volatile slot. Until PopRocks.
The score for the variance given by Yggdrasil is considerably higher. And yes, the Max win is a surreal 70,000x!
This slot is not about pop music but exploding jewels. There are up to 33,614 ways to win.
You can bet up to a tenner only. And still, take home 700 grand. How about that!
It's another new slot, so I am still awaiting the sky-high wins. But if I'm to believe Yggdrasil, it won't take long to find out.
Firefly Frenzy – Play'n GO
Maximum win: 10,000x the bet
Year: 2019
RTP: 96.59%
Betting range: $€0.3 to $€90
Despite its young existence, I have already spotted some brutal Firefly Frenzy wins on the internet – some exceeding 7,000x the bet.
In short, the slot may look cute with those cosy fireflies, but the mathematical model underneath it is very, but very brutal!
Deadwood – Nolimit City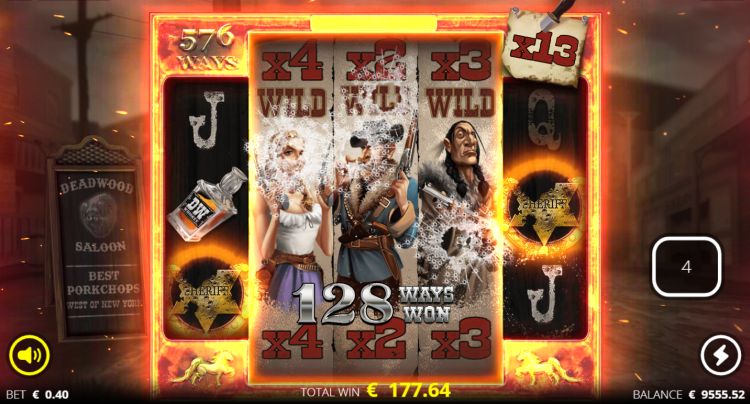 Maximum win: 13,950x the bet
Year: 2020
RTP: 96.03%
Betting range: $€0.2 to $€100
Deadwood is a superb Nolimit City slot with unique features, including many nudging wilds with multipliers. What's extra special is that you have "free" spins, which are tremendously fascinating.
The proof lies in the size of the Buy a Bonus feature. You need to pay no less than a shocking 750x the bet to activate the free spins. That's unprecedented!
In short, wins of thousands of times the bet are possible. I have seen many wins exceeding 5,000x.
Primal Megaways – Blueprint Gaming
Maximum win: 50,000x the bet
Year: 2018
RTP: 96.76%
Betting range: $€0.2 to $€5
The theme takes place 46,656 years B.C., and you see mainly wild animals such as wild tigers, rhinoceroses, pigs and last but not least, the mammoths.
Coincidental or not, but there are also 46,656 Megaways.
More importantly, there's immense prize potential. I have seen wins of over 5,000x.
Did you know you can only bet up to a fiver here? Online casinos don't have the appetite to take bigger risks with this slot! That means enough, doesn't it?
Play extremely volatile slots at these online casinos
If you are looking for one of these extreme volatile slots? You can check out the online casinos in our list below.
These online casinos offer you the chance to play real money casino games or play with practice money.

Available in your country