Dead or Alive 2 slot review (Netent)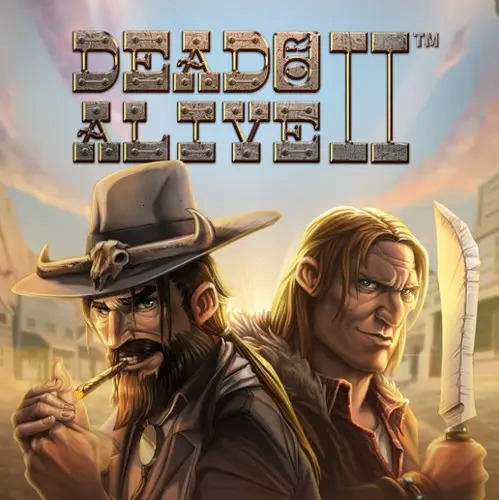 Dead or Alive 2 is not just a slot that "sells" a sky-high maximum win but mainly awards small prizes; it does what it promises. I have seen wins exceeding 25,000 the bet. But I've also seen wins exceeding 100,000x the bet!
Play Now
Game Provider:

Dead or Alive 2 is Netent's more than insane successor to Dead or Alive with an even crazier win potential.
Netent has delivered an outrageously BRUTAL slot with Dead or Alive 2. A slot where it is possible to win astonishingly big wins.
Yes, we are talking prizes of over 25,000x the bet, even more than 100,000x the bet.
If you bet 9 euros (that's the maximum), you can almost win a million!
Your life will be different from that point, that's one thing for sure!
By the way, the first version of Dead or Alive was already insane.
The key question: how can you win such a dizzying amount of money? Let me tell you!
Dead or Alive 2 slot – Gameplay and Features
The main game looks a bit boring. It has 5 reels with 3 rows of symbols, just like the original Dead or Alive video slot. There are 9 paylines.
The symbols are the same as in the original version. Also, here, it's all about the free spins.
Free spins bonus round- get ready for something special, something amazing, something extraordinary
You'll gain access to the free spins bonus if you spin 3 or more Scatters symbols.
Unlike the original version, you have 3 types of free spins bonuses to choose from. In all 3 variants, you get 12 free spins.
The free spins occur at Dead or Alive 2 about every 190 spins.
That's quite tough. It will not surprise you that bonus wins are usually disappointing.
Cash has to be "saved" to pay out those few sky-high prizes.
But sometimes, the slot pays out. And when it does, it's extraordinary!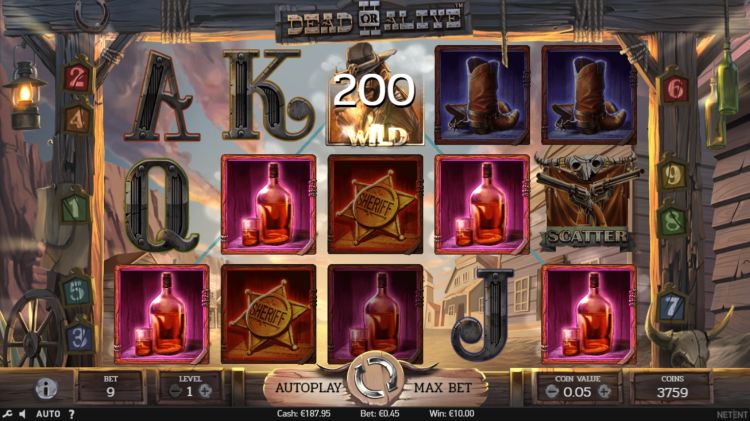 Payout percentage
The RTP of Dead or Alive 2 is excellent: 96.82%.
Dead or Alive 2 slot – the variance (volatility) is not just high, but EXTREMELY high.
According to Netent, it's a high variance slot because they do not distinguish between a high variance slot or an extremely high variance slot.
But take it from me that we are talking about an extremely high variance slot.
It's probably THE MOST VOLATILE slot ever!
Netent received complaints in the past that their slots weren't volatile enough.
Well, with this slot, they've shaken off the critics!
Dead or Alive 2 slot – pros and cons of this slot

Pros
Dead or Alive 2 is the Netent slot with the highest possible variance you can think of.
The bonus rounds are incredibly thrilling and potentially sensational.
The payout percentage of Dead or Alive 2 is also outstanding: 96.82%.
The slot is also beautiful, and graphically it looks damn good.

Cons
You don't just have to take a lot of money, but an enormous amount of money with you.
Your balance will evaporate very rapidly if you don't win the big prize!
This slot still pays out quite many prizes, but cash needs to be kept aside to pay the few outrageous wins here.
Dead or Alive 2 slot – who will like the slot? And who won't?
This video slot is the slot with the highest imaginable variance.
The prizes can be extraterrestrial in size, but your money can run out very quickly.
Your balance will vanish before your eyes if you don't get a substantial hit.
And that happens in most cases. But if you win, you win BIG!
Are you willing to take that chance?