Yggdrasil has been thriving in the industry since 2013, delivering top-notch slots left and right. But which ones represent the cream of the crop? Let's dig deeper into the top 10 best Yggdrasil slots right here.
Yggdrasil is a casino game developer who has become one of the leading game providers in the last couple of years.
This Swedish game provider was founded in 2013 by several former Netent employees who wanted to prove that they could build beautiful slots.
In the early days, Yggdrasil only partially succeeded in doing so: the slots were very rough in appearance and also very unpredictable. Titles like Fruitoids and Winterberries weren't the most beautiful slots to look at, but they had charm.
After that, Yggdrasil developed itself at an astronomically fast pace: graphically, they made giant steps, and the bonus features became more and more ingenious and surprising.
With slots like Vikings Go Wild and Golden Fish Tank, the big breakthrough was a fact: online casino players suddenly managed to find their way on their home computers and smartphones to Yggdrasil's games on a massive scale.

What are the 10 best Yggdrasil slots?
Over the years, Yggdrasil has steadily built up a beautiful portfolio with high-quality slots. Nowadays, you can make a selection out of dozens of Yggdrasil slots, and a new title is launched every 1 to 2 months or so.
We love a lot of Yggdrasil's slots, and we play them regularly for real money.
Are you ready?
These are our 10 favourite Yggdrasil slots:
1. Vikings Go Berzerk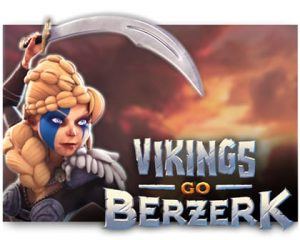 Vikings Go Berzerk is what they call: a real classic. This follow-up to Vikings Go Wild (see below in this list) has maintained all the original fun and added a lot more to it.
You play with the toughest Vikings Yggdrasil could find, and you hunt for that famous free spins bonus. During this bonus, the Vikings go into battle with monsters in an attempt to earn sticky wilds.
Then there's the Ragnarok feature, where all hell breaks loose. Now you're guaranteed to earn wilds when the Viking who got into Berzerk mode appears on the reels.
Viking's Go Berzerk is a crazy slot, which is full of beautiful finds and surprises.
2. Super Heroes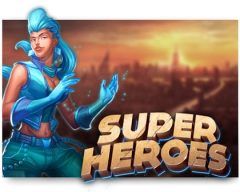 The Super Heroes video slot by Yggdrasil lets you experience the wonderful world of superheroes.
Use their powers to make your profits bigger. Or, even better, collaborate with other heroes to get this slot to work for you.
The Super Heroes also has an ingenious free spins bonus, whereby you win more the stronger your superheroes become. A beautiful find, which can give you a tremendous amount of money.
The animations and development of the superhero theme are great, and we have no problem in giving Super Heroes a second place on this prestigious top 10 list of best Yggdrasil slots.
3. Cazino Zeppelin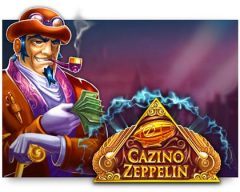 Cazino Zeppelin is not the best-known slot Yggdrasil has produced, and as far as we are concerned, this will change soon.
This is Yggdrasil's take version on Netent's famous slot Dead or Alive. Cazino Zeppelin's theme, however, is not the Wild West, but Steam Punk.
And that does not merely result in pretty visuals, but also in free spins bonus rounds that can pay off 1000's x the bet.
Here, too, all the wilds will stick during the free spins, and you can earn extra free spins. An additional advantage is that all wilds appear on the screen when the bonus is activated immediately become a sticky wild during the free spins feature.
4. Vikings Go Wild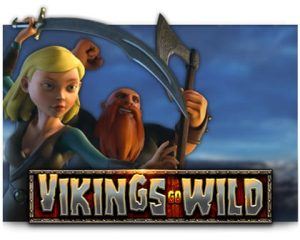 Vikings Go Wild was the very first release in the Vikings Go… trilogy by Yggdrasil.
This slot has a high variance, and it became the first slot to introduce the famous sticky wild mechanism, which later has also been used in Vikings Go Berzerk and Vikings Go To Hell.
Although Vikings Go Wild may be graphically a bit less than the two sequels, it's still an amazing online slot.
Later on, this extremely successful slot was also released as a football slot, with the name Bicicleta. But with soccer players, it is less entertaining than with sturdy Vikings.
5. Orient Express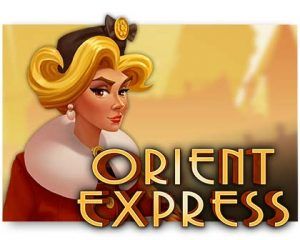 Orient Express is an awesome slot if you like entertainment and lots of bonus features.
You will take a train ride in which you will visit several beautiful cities. Along the way, you will enjoy all the beauty that the countries have to offer. The best part is that every train journey has its own mini-features and bonus features.
This way, there is continuous variation and always something to do. Graphically, Orient Express is also a beauty: in the typical Yggdrasil way, everything is perfectly designed, down to the smallest details, and the characters of the story seem to have walked away from a Hollywood animation film.
6. Golden Fish Tank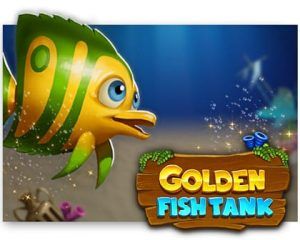 Golden Fish Tank is Yggdrasil's answer to Netent's Secret of the Stones. Don't let the cute look of the fish in the fish tank fool you: this is a high variance slot that can pay an awful lot of money.
Do you win the bonus? Then you get free spins with all kinds of bonus boosters, such as stacked symbols, extra wilds and extra spins. Did you put in the bonus bet? In that case, you can make additional choices for even more big bonus boosters.
Golden Fish Tank is a beautifully designed slot that can make or break your budget.
7. Lucha Maniacs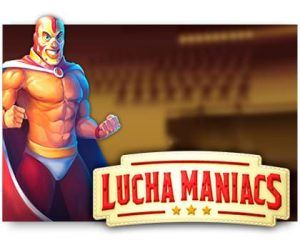 Lucha Maniacs will take you right into the arena of a Mexican wrestling match, in the heart of the action. With this colourful and cheerful slot, the masked wrestlers' sweat flies and the bonus features.
Stack bonus booster on bonus booster and get extra wilds, extra spins and much more during the rewarding free spins bonus.
Fortunately, you don't need to have a six-pack and tight white pants to join the crazy Lucha Maniacs.
An active casino account with some real money credits may be enough to beat these professional wrestlers!
8. Double Dragons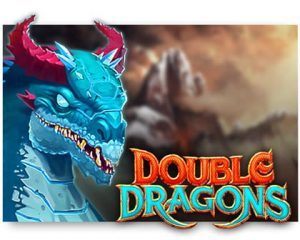 Double Dragons is, we keep repeating it, a brilliant slot by this outstanding Swedish game provider.
The game is set in a vast castle on top of the mountain, home to two giant dragons.
Apart from warming up the earth with their burning fire, these dragons also love wilds; lots of wilds.
Especially in the bonus round, it seems endless, leading to very nice profits. You can save this bonus round by collecting the red and blue dragons.
Not only does this Double Dragons look amazing, but it can also pay off quite a lot.
9. Legend of the Golden Monkey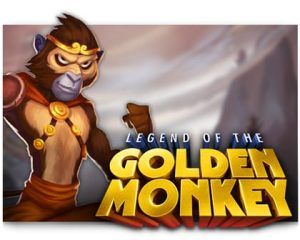 It's a mouthful, but this 9th slot of the 10 best Yggdrasil games is definitely for Legend of the Golden Monkey.
Graphically, this video slot is a small masterpiece, with beautiful graphics and perfect animations of a Kung Fu monkey.
This smart monkey will help you get several extra prizes using bonus boosters, which are sometimes used for dozens of spins.
It would be best if you had some time to get to know this slot, but payouts of thousands of times your total bet are quite possible.
Legend of the Golden Monkey is innovative, beautifully designed and always surprising.
One of the nicest slots of Yggrasil, and that's exactly why it's in the top 10.
10. Pumpkin Smash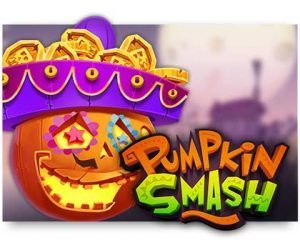 Pumpkin Smash is a wonderful, colourful video slot with a very nice free spins bonus.
You can beat up pumpkins that have extra free spins, cash prizes and extra wilds.
The bigger the pumpkin grows before it bursts, the higher the prices. You can wack pumpkins on two scatters during the free spins, so there's almost guaranteed action out there.
The cheerful Mexican theme immediately puts you in a perfect party mood, and the beauty is: it only becomes better.
Try Yggdrasil slots yourself
With Pumpkin Smash, we end this top 10 list with the 10 very best Yggdrasil slots.
If there are titles on this list that you don't know yet, it's about time you discover them.
You can try out Yggdrasil's video slots at any online casinos we recommend on this page. This can be with real money or for free.
There are plenty of welcome bonuses available for new players who make a first deposit, which can amount to hundreds of $€.

Available in your country