Swedish casino games developer Thunderkick stands out from the crowd thanks to its unusual, quirky and unique online slots
While many slots providers focus mainly on reproducing what has worked well in the past, Thunderkick takes a slightly different approach.
Their main objective is to develop slots that are different in all respects from what has been done before.
In a world where slots providers continuously 'borrow' the most successful ideas and game mechanisms from each other, Thunderkick offers a breath of fresh air.
Incredibly entertaining slots, however, are the primary reason for their success.


High RTP

Esqueleto Explosivo slot review (Thunderkick)

High RTP

Arcader slot review (Thunderkick)

High RTP

Pink Elephants slot review (Thunderkick)
What are the 10 best Thunderkick slots?
Since its start in 2012, Thunderkick has built a strong collection of more than 20 online slots. As you can tell, they're not known for their high productivity as they release only about 3 to 4 titles per year.
Their releases are always a bit quirky, unusual and above all, unique. Thunderkick slots often have a polarising effect: because of their distinct characteristics, either you're crazy about them, or you don't like them at all.
We're part of the first category and love Thunderkick slots and everything they represent. So it wasn't hard for us to pick 10 of our favourite Thunderkick slots. What was challenging, however, was to put them in the right order. After all, we're excited about all of them.
Are you ready?
Those are our top 10 favourite Thunderkick slots:
1. Flame Busters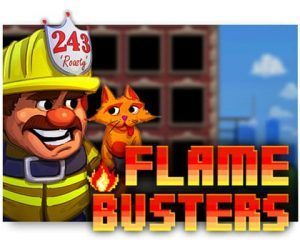 In our humble opinion, Flame Busters is absolutely the best Thunderkick slot ever made. It's no surprise; Flame Busters won the SuperBigWin prize for the best online slot of 2017.
What makes Flame Busters so much fun? It's a mix between a classic video game (you know, those Sega, Atari or Nintendo games) and a video slot.
With 243-ways-to-win and superb retro-style graphics, sounds and animations, Flame Busters is a feast for the eyes and ears.
The bonus feature is not only cool but one of a kind as well: free spins with mystery symbols, increasing chances to win and retriggers. Pretty awesome.
Flame Busters is not only the very best Thunderkick slot but also one of the best online slots ever created.
---
2. Fruit Warp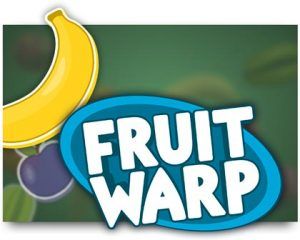 In second place of this top 10 of best Thunderkick, we have Fruit Warp. It is not a video slot in the classic sense of the word. There are no reels, no paylines, no free spins bonus, and you don't know in advance how much you can win. Wild symbols are also missing.
Sounds a bit vague? It is. But man, Fruit Warp is such a great Thunderkick slot.
During each spin in the bonus game, you can try to get at least one symbol, which initially activates the bonus. If you manage to do so, then the bonus game continues. If you don't, then you're out.
In the meantime, you collect cash prizes and extra multipliers. You can even earn lifesavers, provided you get far enough.
As strange as it is entertaining, Fruit Warp is an absolute must!
---
3. Luchadora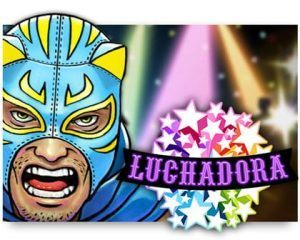 Luchadora is a Video slot about Mexican wrestlers. In Mexico, people worship these masked tough guys like movie stars.
This slot is perfectly executed down to the last detail: colourful graphics, spicy bonus features and mystery features.
Collect extra wild symbols during the free spins bonus by unlocking different wrestlers. Do you manage to unlock all of the four wrestlers? Then the massive La Luchadora wrestler enters the ring and brings extra stacked wilds into play.
Thunderkick's Luchadora was a huge success. It was also an inspiration for many other game providers to create their Mexican wrestling slots, like Yggdrail's Lucha Maniacs.
---
4. Esqueleto Explosivo
Esqueleto Explosivo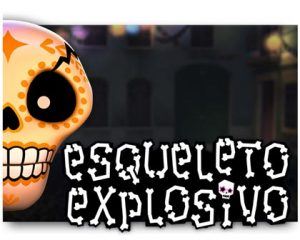 was our first introduction to Thunderkick, and we were hooked straight away.
It is an insane video slot that completely ignores all unwritten online casino slot rules.
For example, all symbols consist of skulls, which drop from the sky and onto the skeleton trunks. Furthermore, the skeletons form a full-blown Mariachi band, which produces beautiful vocals and trumpet sounds.
What to make of the golden Elvis skeleton? It is wild and can also blow up other symbols. Why not, right?
You can win multipliers of up to 32 x, and the big win animations are a true spectacle, including an explosion of fireworks and sounds.
---
5. The Falcon Huntress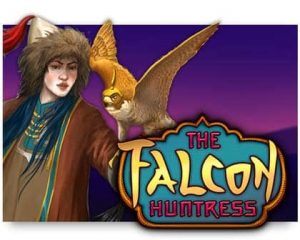 The Falcon Huntress is 1 of the Thunderkick slots we play the most.
This cool high variance video slot is a kind of Book of Ra like slot, including wilds, free spins and expanding symbols.
All winning combinations expand automatically during the free spins, allowing you to win prizes of more than 10,000 x your bet.
Falcon Huntress is simple, fast and insane.
---
6. Arcader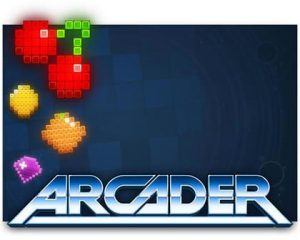 Thunderkick's Arcader takes you back to the arcade games of the 80s. Remember going to the snack bar with a tenner of pocket money and spending it on games like Galaga, Pacman and Space Invaders? Oh, we cherish these good old times.
Arcader may not be the same as Galaga, but it is damn close when it comes to giving you this nostalgic feeling.
Futuristic sounds, a robot voice, fast gameplay: it's like you're back in those beautiful 80s — the time of souped-up mopeds, the Random Runner slot and flashy aerobics outfits.
Arcader has two great bonus features: a pick-and-click bonus and a thrilling free spins bonus, which can earn you up to 9 sticky wilds.
---
7. Pink Elephants
Pink Elephants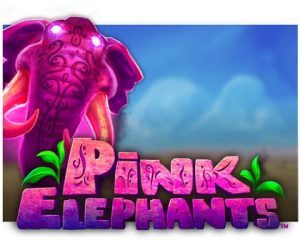 is best described as Thunderkick's take on Raging Rhino.
Be prepared for high variance, almost unlimited potential and, of course, some crazy Thunderkick surprises.
During the free spins bonus, it is essential to collect as many "orbs" as possible. These will award you extra free spins and, more importantly, extra pink elephants.
These Pink Elephants are stacked and can result in huge payouts. For instance, in combination with the wild symbols. Prizes of 1,000's of x the total bet are quite usual.
---
8. Birds on a Wire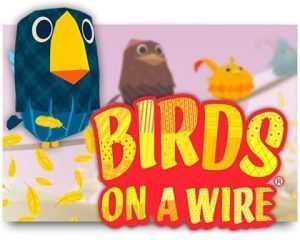 Strangely enough, when we played Birds on a Wire for the first time, we didn't think much of it.
Graphically it seemed somewhat unfinished, with peculiar square birds and mat colours. We also had to get used to the game mechanism, including flying symbols and winning combos, making way for new symbols.
On top of that, the bonus rounds were a long time coming. But in the end, the penny dropped. With free spins, multipliers of up to 20 x and the possibility to form winning combos over and over again, you can make bizarre amounts of money with Birds on a Wire.
We're talking high variance with a capital H.
Besides, if you can grab a payout of 500 x your bet or higher, then suddenly, this slot turns out to be great fun. What's also cool: the Winfinity Spin guarantees you can finish the bonus round with a winning spin.
---
9. 1429 Uncharted Seas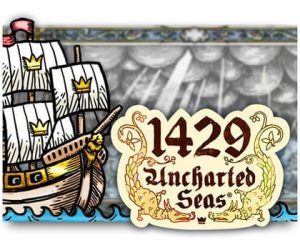 Released in 2014, 1429 Uncharted Seas is one of Thunderkick's first titles. Especially when it comes to graphics, 1429 Uncharted Seas is a revelation: the stunning maps from centuries ago catches the eye.
Furthermore, there is an exciting free spins bonus with expanding wilds (again with beautiful animations of ancient monsters), and the payout rate is absurdly high: 98.6%. Unprecedented!
1429 Uncharted Seas is beautiful, eye-catching and cool.
---
10. Frog Grog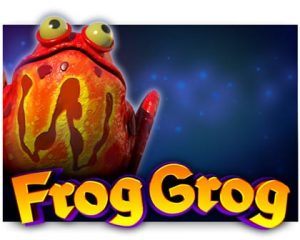 We conclude this top 10 of best Thunderkick slots with Frog Grog. Now, this choice will probably cause some frowns of disapproval.
Frog Grog is not Thunderkick's most famous slot. Besides, the opinions on Frog Grog are not entirely positive. Boring, no real bonus game, difficult to grasp and tedious, are just some of the other players' remarks.
Still, we are Frog Grog fans. It has a mysterious atmosphere, and you can pocket some serious cash thanks to disappearing symbols, extra wilds and multipliers up to 7 x.
Graphically, Frog Grog is a success as well, and you'll recognize Thunderkick's unique view on how to design online slots.
Frog Grog is a strange video slot, that's for sure. But a delightful one, at that.
Try Thunderkick slots yourself
With Frog Grog, we wrap up this selection of 10 incredibly awesome Thunderkick slots.
If the list includes titles you haven't played yet, then it's high time for you to discover them.
You can play Thunderkick slots to your heart's content at any of our recommended online casinos, for free or with real money.

Available in your country