Elk Studios has produced its fair share of first-class slots, but which ones do really stand out from the crowd? Here are my top 10 Elk Studios slots that I truly recommend to any slot enthusiast.


High RTP

Wild Toro slot review (Elk Studios)

High RTP

Ivanhoe slot review (Elk Studios)

High RTP

Vegas Diamonds slot review (Elk Studios)
Elk Studios is a smaller slot games developer, who haven't released many slots yet.
On the other hand, they clearly live the adage "quality over quantity"; the ones they produced are almost all of the highest quality.
While many game providers release new slots like a dime a dozen each year, Elk Studios prefers to take it easy.
Around 2-3 new slots per year, that's more than enough for them.
And yet, they have been quite successful so far. Almost every self-respecting online casino has included the slots of Elk Studios in their game offering.
As said, quality over quantity, that's the credo that drives Elk Studios. Rather one well-produced, original slot than three moderate clones or poorly designed slots.
Elk Studios slots usually have several recognizable features:
They have fun and innovative bonus features.
You can play with fixed betting strategies.
Very skillfully produced, with beautiful design.
Original themes
Smooth spinning reels
We like to play slots from Elk Studios: they are very entertaining and usually yield nice prices.
What are the 10 best Elk Studios slots?
Elk Studios is a well-respected casino games provider from Sweden with a small but impressive portfolio.
It wasn't easy to make a top 10 of the best Elk Studios slots. And not so much the selecting of the names, but rather the sorting of them in the right order was painstaking. As far as quality goes, their slots are incredibly similar to one another.
Anyway, we finally put together a top 10 that we can live with.
Are you ready for it?
These are our ten favourite Elk Studios slots:
---
1. Wild Toro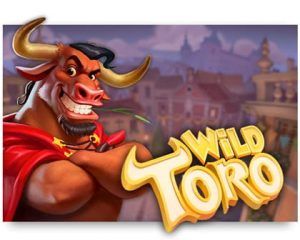 When Elk Studios released the Wild Toro slot, they finally had the big hit they were looking for. With slots like The Lab, Taco Brothers and Electric Sam, they already attracted attention, but Wild Toro was their real breakthrough.
This slot, which is played on 5 reels with 4 rows of symbols and 178 paylines, focuses on a wild bull and the somewhat scared bullfighter.
The free spins bonus can generate huge payouts due to the extra wilds and respins.
Graphically it all looks stunning, and it feels great to play a slot where the bull is in charge in the
arena for once.
---
2. Ivanhoe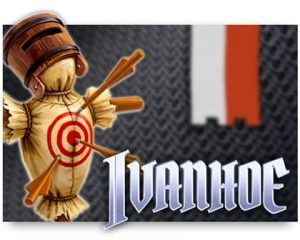 "Ivanhoe, Ivanhoe, Side by side,
We're proud to ride with Ivanhoe."
Who wasn't a fan of the black and white television series with Roger Moore, about the brave knight Ivanhoe?
The Ivanhoe slot was love at first sight for us. This slot mixes old retro-style gameplay with a modern video slot, and the result is phenomenal.
At the top of the slot, you see a led screen (just like those old pinball machines), and on that, you see win animations, movies and payouts. It all runs like clockwork: it gives this slot a classic feel, with all the advantages of a video slot.
The free spins bonus has multiple levels, and the further you get into the game, the higher the potential. There are also tournaments where the knights duel against each other, introduced by trumpets' sound and multipliers up to 6 x.
Ivanhoe is not only one of the best slots by Elk Studios, but perhaps one of the best slots ever created.
---
3. Vegas Diamonds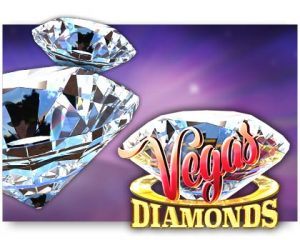 With Vegas Diamonds, Elk Studios continued the successful crossover concept between Ivanhoe and Route 777. This slot's focus shifted from the Middle Ages to the Las Vegas strip and treated players to all the glitz and glamour that Vegas is famous for.
The bonus features are equally standout: respins, free spins and a fortune wheel bonus with three levels provide excitement and fun at the same time.
We are huge fans of Las Vegas and downright love a bit of gambling. It's no coincidence that we couldn't resist the Vegas Diamonds slot. Time flies with this slot; that's how much we liked it.
---
4. Poltava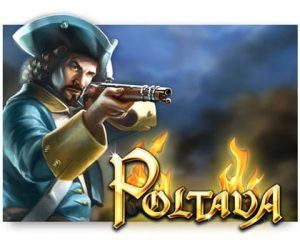 In the beginning, Elk Studios was always known for cheerful slots, full of craziness and cartoon-like graphics. With the Poltava slot, they turned in a more serious direction.
Set on Poltava's battlefield, this beautiful slot features marching soldiers, imposing cannons, and fearless horses claiming the lead roles.
The free spins bonus has sticky wilds on the middle three reels, and for each new wild, it gives you an extra spin. The further you get, the more money you earn.
Poltava is beautifully developed, has excellent bonus features and can result in big cashouts. If that doesn't sound like the recipe for a top-notch slot, we don't know what will?
And Poltava is just that!
---
5. Route 777
Route 777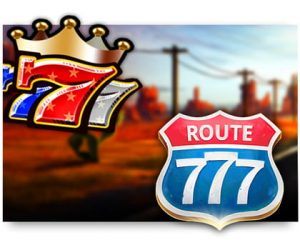 is another hybrid slot from Elk Studios: classic slot machine elements interwoven with a modern video slot.
Let the fun begin with this slot, where you travel by motorbike across America. A kind of route 66, but with the chance of landing big prizes.
Feel the freedom, the wind in your hair and the adrenaline of Route 777:
A pounding ZZ top soundtrack
Respins with locked reels
Free spin bonus
A fortune wheel bonus
Win up to 1,000 x your bet
When you play Route 777, you get that "Easy Rider" feeling. Great!
---
6. Lake's Five
Lake's Five maybe a bit of a controversial choice for this top 10 list. We don't know many players who like this slot. The theme is a bit strange (a furry bunch of animals going to commit a heist), the bonus round is complicated, and it all comes across as a bit too busy.
And yet Lake's Five is worth playing for sure, at least as far as we're concerned. You can save several bonus boosters on top of each other during the free spins, plus the necessary extra free spins.
And then, as long as you get far enough in the free spin bonus, you may bring several big payouts in a row. The Moving wilds, Climbing wilds, Sticky wilds and extra multipliers can all
make sure of that.
---
7. Ecuador Gold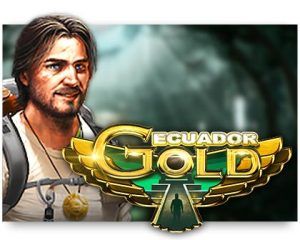 With the Ecuador Gold slot, Elk Studios jumps on the bandwagon of the high variance slots.
This beautiful slot has an adventurer theme reminiscent of Temple Tumble and Gonzo's Quest, but it also has some unique features.
For example, Ecuador Gold has dropping symbols, an increasing number of ways to win (up to 262,144 ways to win), a mystery (Ghost) wild bonus and a lucrative free spin bonus.
And oh yes, you can win an enormous amount of money on Ecuador Gold: up to 2,500 x the total bet.
---
8. Wild Seas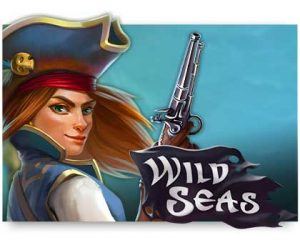 Well, shiver me, timbers! With the Wild Seas slot, Elk Studios has released a video slot with a beautiful female pirate in the lead role.
Go into battle against the established order, defeat the official fleet and drag in big treasures. Of course, you can also shout, "Yarr!" "Dirty scallywag" and "Yo-ho-ho" in the meantime. After all, you are a pirate, and they talk like that.
Wild Seas looks stunning and has a very nice bonus feature with moving wilds, extra spins and roaring cannons.
---
9. Taco Brothers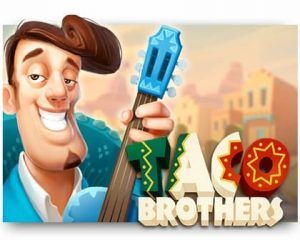 was our first real acquaintance with Elk Studios slots. This cheerful and romantic video slot is set in a sleepy Mexican village that is completely startled by the arrival of a real bad guy, Captain Diaz.
He has forbidden eating tacos, and that's something the 3 Taco Brothers can't live with, of course.
The brothers Pico, Pepe and Paso fight Captain Diaz and, at the same time, try to conquer the heart of the beautiful local beauty.
The bonus game consists of free spins with extra wilds, captured brothers who can escape and multipliers.
In all, super fun and original slot.
---
10. Hidden
Hidden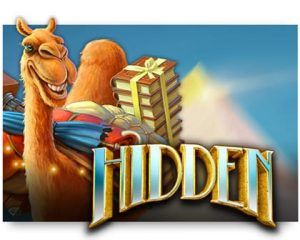 is one of those typical Elk Studios slots: unique features, a bonus round that can pay out a lot, and a well-developed theme.
The Egyptian/explorer theme is reflected in the design, but also in the gameplay. The features are mysterious and surprising: you never know what lies ahead.
There are 178 paylines, divided over 5 reels with 4 rows of symbols. There are also stacked wilds, free spins with special symbols, and mystery respins.
---
Try out Elk Studios slots for yourself
With Hidden, we round off this list of the top ten most amazing Elk Studios online slots in style.
Would you like to try Elk Studios slots? You can do that for free or with real money at a large number of reliable online casinos.

Available in your country