Wild Toro slot review (Elk Studios)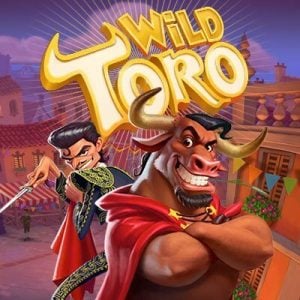 Since this is all virtual, you can trust that neither beast nor man experienced any physical pain in making this slot. Wild Toro is situated on a square in a small Spanish village and has incredibly well-designed graphics. In the background, you can hear the excited buzz that usually comes from town squares.
Play Now
Game Provider:

Release Date:
November 2016
Wild Toro is a fun slot by Elk Studios with a bullfight theme and a few unique bonus features.
Wild Toro has an unusual number of 178 paylines, and it has 5 reels with 4 rows of symbols.
What are the payout rate and the variance of Wild Toro?
Wild Toro has a medium variance, and the game progresses somewhat erratic.
As far as payouts go, you are dependent on the bonus feature.
Therefore, your balance can have severe fluctuations; sometimes, it shoots up, then drops sharply.
The payout rate is 96.4%, which we consider to be good enough.
How does Wild Toro work?
The minimum bet starts as low as $€ 0.20 and goes up to $€ 100 per spin.
You pay a fixed amount for all paylines, which is quite a few: 178 in total.
Via the control panel, you can deal with your bets, the sound, the spin speed and the autoplay.
There is also a possibility to apply a betting strategy, but we will get back to that later.
The symbols consist of beautifully designed coins, roses, fans, the Matador, and the Bull.
There is also a Wild Toro symbol: the Wild symbol. This is not the most important symbol in Wild Toro – those are the Matador and the Bull. Because they are continuously engaged in a fighting or avoidance dance.
The Bull tries to gore the Matador, and the Matador attempts to stay alive as long as possible.
The bonus feature starts as soon as a Bull appears on the screen.
The bonus game of Wild Toro – Walking Wilds and unlimited respins
From the moment the bonus game is activated, the Bull, who also functions as the wild, walks a step to the screen's left with every spin.
As long as he remains on the screen, you get a respin. If he goes off the screen, the bonus ends. Should a new Bull appear, the ritual will be repeated.
The fun gets ramped up if a Matador also appears on the screen – the Bull will scoot towards the Matador and leaves Wilds behind.
This can, of course, lead to some very handsome payouts.
In theory, you can get unlimited respins, and sometimes there are even multiple Bulls on the screen.
The bonus game of Wild Toro can pay out large amounts of money, but it can also seriously disappoint – and you have to be able to deal with that.
Did you get 3 Matadors and no Bull in the base game?
Then you earned a respin bonus: 3 chances to still spin a Bull and win the bonus that way.
Wild Toro strategy and tips
With Wild Toro, it is possible to apply a betting strategy.
You choose between progressive, defensive, and recovering strategies: the Optimizer, Leveller, Booster, and Jumper.
Even though using one of these betting strategies does not increase the Return to Player or your chances of winning, they are a fun way to try something new.
More strategy tips for Wild Toro
Wild Toro is a slot with a reasonably high variance.
For that reason, ensure you have a large enough starting balance before starting this game: 200 x your bet or more is what you want.
Always play for fun, and stop once you reach your win or loss limit.
Our verdict on the Wild Toro video slot
Wild Toro is a typical slot by Elk Studios: it is beautifully designed, there is plenty of humour infused, and the bonuses are original.
The bonus of Wild Toro can be a long time coming, and when you do get it, there is no guarantee that it will pay out.
And just as you want to quit, along comes a bonus that will gain your respect -and right away, you are buddy-buddy again with Wild Toro.
Soooo: if you can deal with slots with twists and turns, you will love Wild Toro.
If not, then perhaps another slot by Elk Studios is more suited to your style, say Sam on the Beach, for example.
4 out of 5 stars.