Bounty Hunters Slot Review (Nolimit City)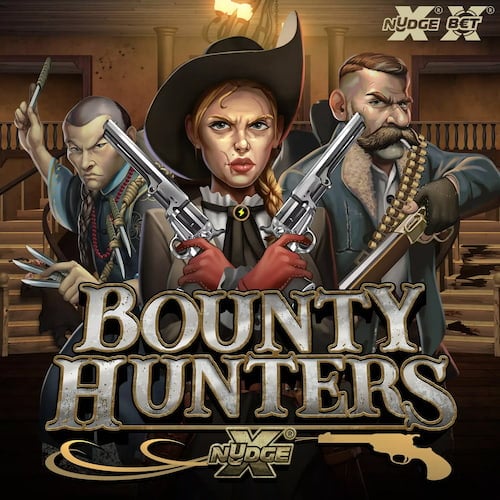 I'd like to provide a comprehensive review of the Bounty Hunters slot review. This Nolimit City game is gaining attention, but is it deserving of your interest? Stay with me as I discuss the graphics, theme, and betting limits. Additionally, learn about potential winnings of up to 52,310x your bet and explore the Showdown spins and other notable features that enhance the gameplay.
Play Now
Game Provider:

Release Date:
July 11, 2023
Min/Max Bet:
€0.20 / €300
Bounty Hunters Review
Bounty Hunters is an online slot from the stables of Nolimit City. It comes with more common 3 rows and 5 reels, and the storyline is based on the infamous gunslingers and their ruthlessness. Regarding the game mechanics, Bounty Hunters uses the Ways to Win system instead of Megaways. The game has 243 ways to win, and you can play it with a minimum of €0.20 and a maximum of €300 per spin.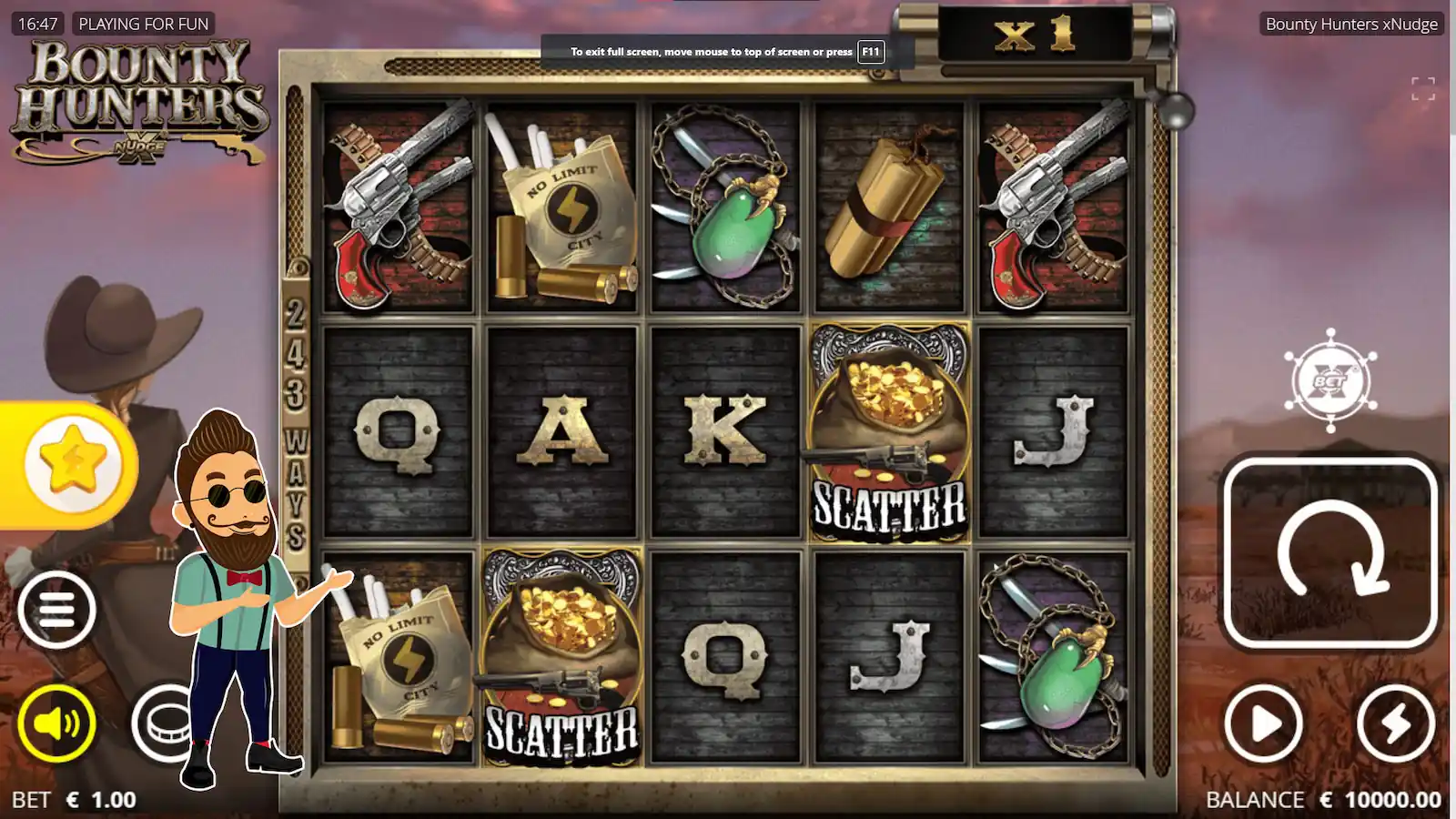 In addition to having a flexible wagering limit, Bounty Hunters offers a massive maximum payout of up to 52,310x. You can also trigger various impressive bonus features in the game, such as Showdown Spins, Mexican Standoff, etc. Keep reading to learn more about this game.
Bounty Hunters Features
Nolimit City is known for adding exciting features to its slots, and it did not hold back in the design of the Bounty Hunters slot. This online slot has various fantastic features, including the Nolimit Bonus, the game's Bonus Buy feature. With this feature, you can buy bonus features at a price.
In addition to the Nolimit Bonus feature, Bounty Hunters has features like the xBet that increase the probability of trigging bonus features for 200% of your stake. You will also find basic features like Turbo mode and Autospins. The Turbo mode lets you speed up how the game reels spin, allowing for faster gameplay. And with the Autospins, you can set the game to spin automatically for a selected number of times.
Bounty Hunters Symbols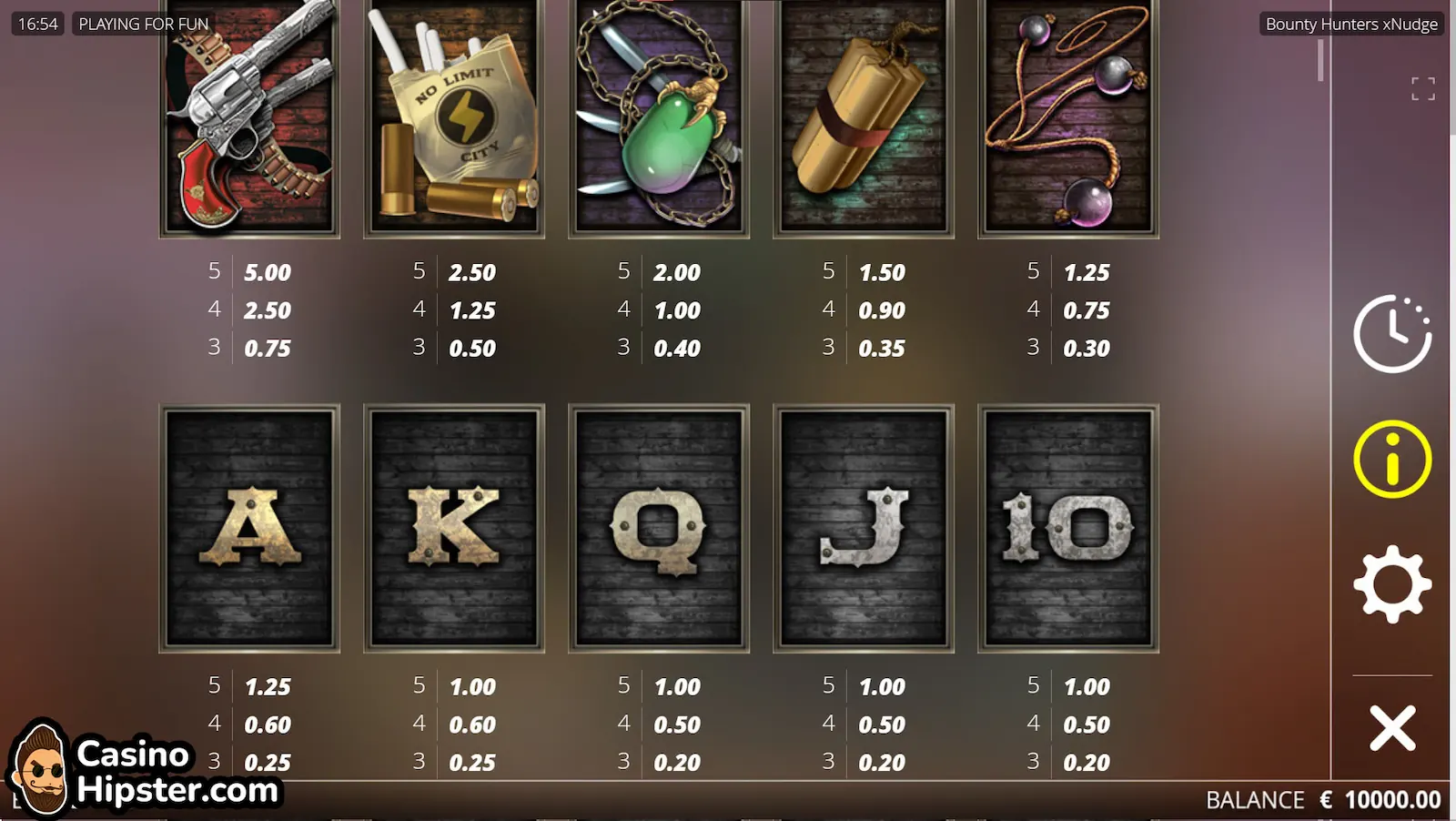 As a 5×3 layout slot, 15 symbols can appear on the Bounty Hunters reels at the same time. The regular symbols are divided into two parts, low-paying and high-paying symbols. Card suit 10, J, Q, K and A are the low-paying symbol offering between 0.20 coins to 1.25 coins. On the other hand, the high-paying symbols are battle ropes, dynamites, neck chains, bullets and cigarettes and a revolver.
Besides these regular symbols, Bounty Hunters has some special symbols that trigger bonus features. The two revolvers represent the wild symbol, while the revolver scatter represents the scatter symbol.
| Symbol | Payout Info |
| --- | --- |
| Symbol 10 | 3 pays 0.20, 4 pays 0.50, 5 pays 1.00 |
| Symbol J | 3 pays 0.20, 4 pays 0.50, 5 pays 1.00 |
| Symbol Q | 3 pays 0.20, 4 pays 0.50, 5 pays 1.00 |
| Symbol K | 3 pays 0.25, 4 pays 0.60, 5 pays 1.25 |
| Symbol A | 3 pays 0.25, 4 pays 0.60, 5 pays 1.25 |
| Battle Ropes | 3 pays 0.30, 4 pays 0.75, 5 pays 1.25 |
| Dynamites | 3 pays 0.35, 4 pays 0.90, 5 pays 1.50 |
| Neck Chains | 3 pays 0.40, 4 pays 1.00, 5 pays 2.00 |
| Bullets and Cigarettes | 3 pays 0.50, 4 pays 1.25, 5 pays 2.50 |
| A Revolver | 3 pays 0.75, 4 pays 2.50, 5 pays 5.00 |
| Two Revolvers | Represents the wild, 5 pays 5.00 |
| Revolver Scatter | Represents the scatter |
Bounty Hunters RTP & Volatility
The Return to Player (RTP) percentage of a game is the percentage of the total wager that the game will pay out as winnings eventually. While reviewing the Bounty Hunters slot, I checked the game's RTP and volatility. Nolimit City has set the slot's RTP to 96.07%, higher than the industry average standard of 95%.
Regarding the volatility, Bounty Hunters' variance is cranked to the extreme. It is a high-volatility slot, so you can expect decent payouts when you are lucky to land a winning combination.
Bounty Hunters Bonuses
Now to the aspect that you've probably been waiting for, the bonus features. Nolimit City has added various Bounty Hunters bonus features to the game, making it worthwhile. You can trigger Showdown Spins, Mexican Standoff, Few Dollars More, Raid Spins, etc.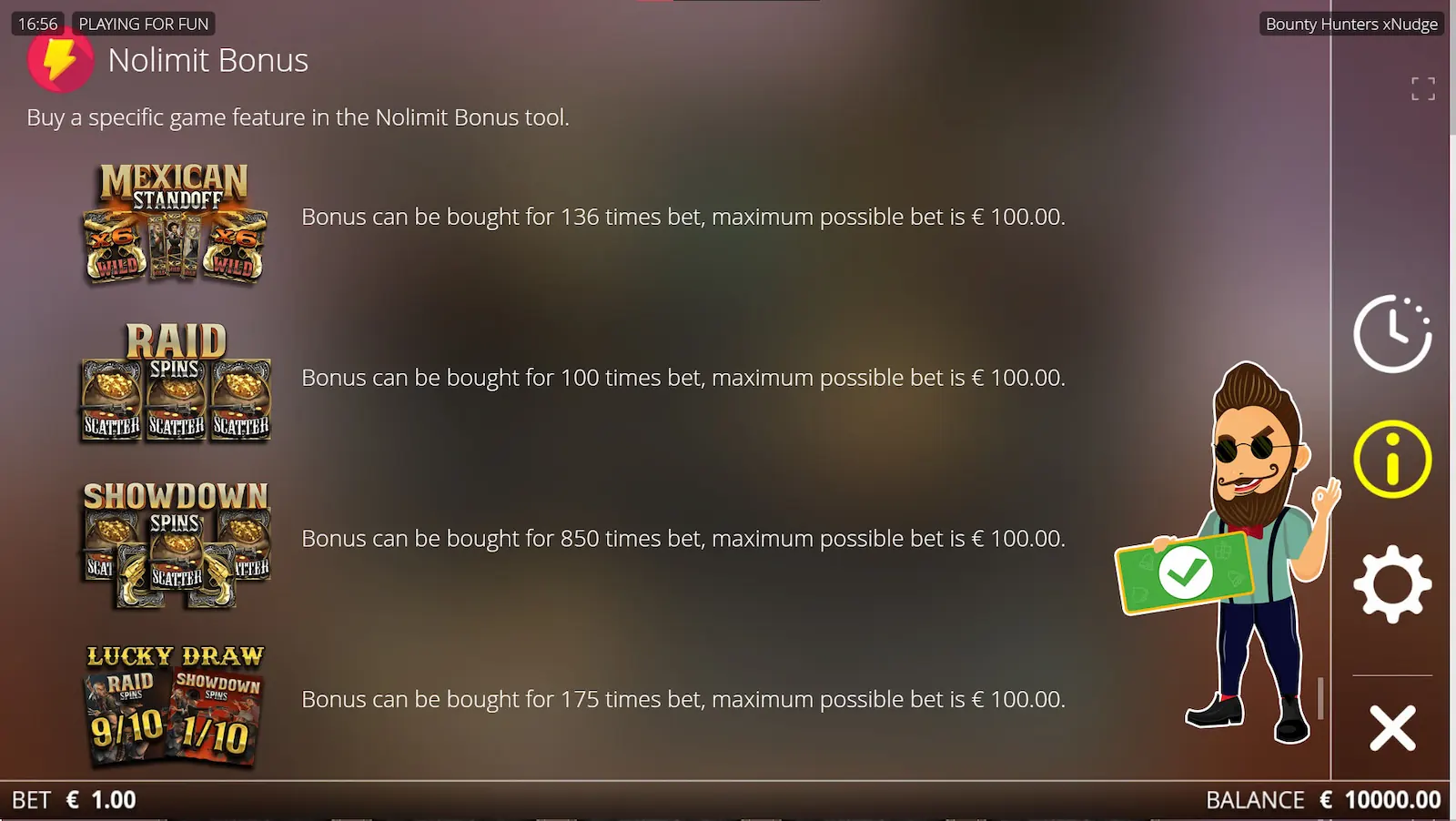 But apart from these bonus features, some top online casinos have bonus offers you can claim. These bonuses can come as match bonuses, cashback offers, free spins, etc. However, note that every online casino bonus has wagering requirements and terms and conditions, so bear this before claiming any offer.
Bounty Hunters Free Spins
Unfortunately, Bounty Hunters does not have the regular free spins bonus, where you get to spin the game's reels for free. But this does not make the game any less exciting, as other fantastic bonus features exists.
Regardless, some top online casinos offer daily free spins that players can claim and use on the Bounty Hunters game. But as usual, ensure you read the free spins' requirements and terms and conditions before claiming them.
Raid Spins
The Raid Spins feature offers players a chance to hit more wins. To trigger this feature, you must land at least 3 scatters on reels 2, 3 and 4. This will then take you to a 4×5 layout where different thugs and bosses' symbols may appear. You will be awarded 3 respins, which resets each time thugs or bosses appear on the reel area. Hunters will appear on every respin on the left, right or bottom of the reels leading to multipliers. You will be paid the multiplier value at the end of all the respins.
Showdown Spins
Land a bonus symbol and 3 scatters on the same row in Bounty Hunters slot reels to trigger this feature. You will be taken to a 5×5 screen, and thugs and Hard Honcho boss may appear. One Hunter will also be presented at the side, and you will have 3 respins. If you land another thug symbol on the reels, the respins resets to 3. As the different symbols appear, you accumulate multipliers, and once all respins are used, you get paid the multiplier value.
Best Bounty Hunters Casinos by Category
Here are some of the best online casinos where you can enjoy a great experience playing the Bounty Hunters slot.
Pros & Cons of Bounty Hunters
Below, I've listed some significant pros and drawbacks of the Bounty Hunters slot.

Pros
High max payout
High volatility
Exciting features
Crisp quality graphics
Mobile-friendly
Bonus buy feature

Cons
No cascading reels
No jackpot
No regular free spins
Why Play Bounty Hunters
This section will discuss some of the top reasons you should play Bounty Hunters.
Nolimit City has designed Bounty Hunters as an eye-pleasing and entertaining online slot. The graphics are in high definition, and the symbols are in 3D. In addition, visual effects come to life each time you hit a winning sequence or trigger a bonus feature.
Slots are generally easy to play, but Nolimit City made the Bounty Hunters slot gameplay even easier. You don't need to worry about setting coin value and bet levels to get your preferred wager. All you need to do is set your bet size and spin the reels into action.
Although Bounty Hunters is not a progressive jackpot slot, its maximum payout is massive, making it worthwhile for players. You can win a maximum of 52,310x, considerably higher than many other slots payout.
Bounty Hunters has several impressive and exciting features, such as the Showdown Spins, Nolimit Bonus Buy, Raid Spins, xBet, etc. These features make the game more fun to play, and they also increase the chances of hitting bigger wins.
Bounty Hunters Tips & Tricks
If you want to enjoy the best experience and an opportunity to hit big wins playing Bounty Hunters, you need to apply some strategies to your game. In this section, I will discuss some tips and tricks I applied in this online slot. First, as with every game, I played the Bounty Hunters demo version to familiarise myself with the game's mechanics and features.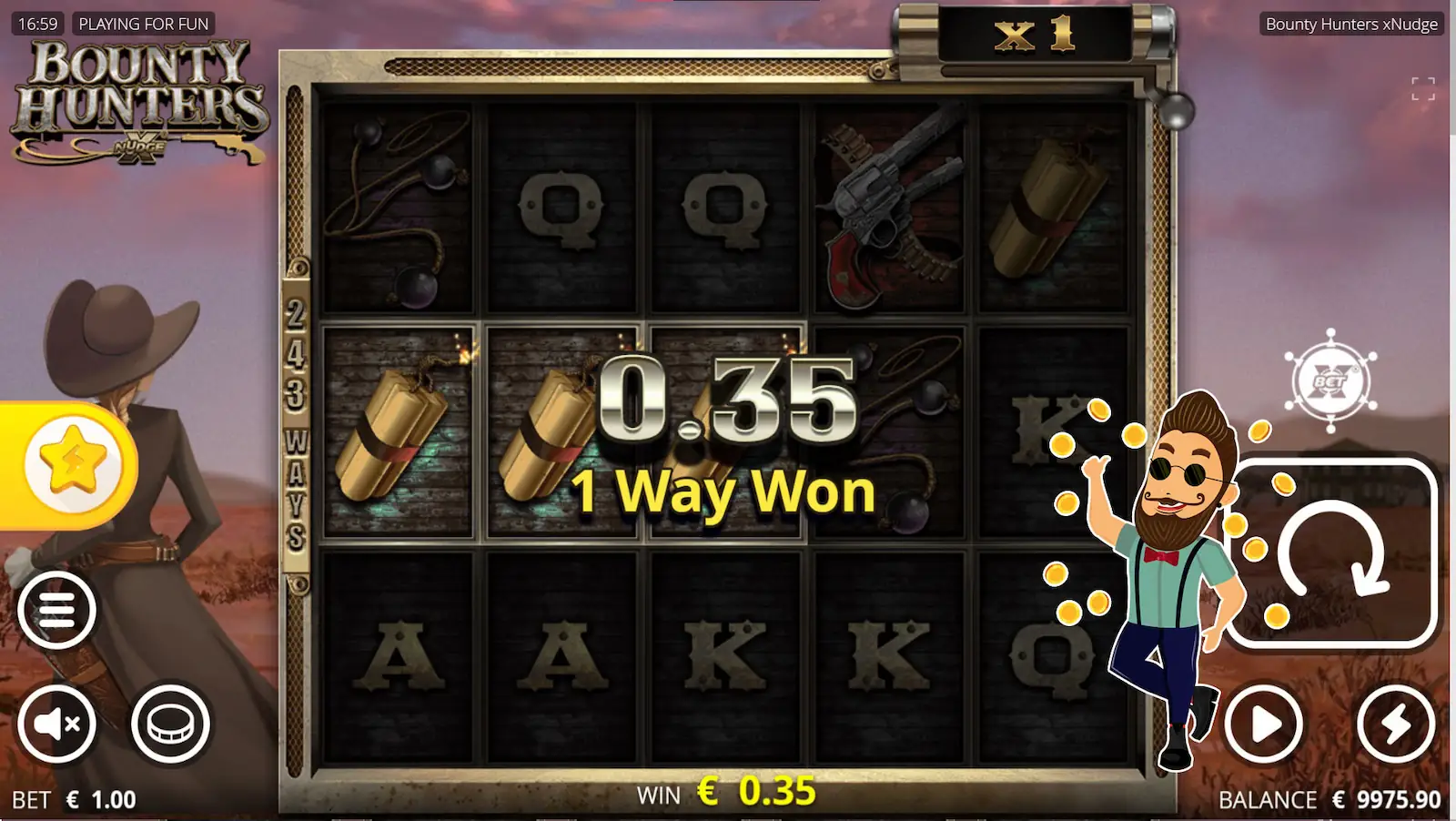 While playing the game, I noticed that the chances of hitting big wins were greater with the help of one of the bonus features. And since the slot comes with a Bonus Buy feature, it made it easier to get guaranteed bonus features. As a result, I will recommend using the Bonus Buy feature and the xBet feature, as these can yield great results. But most importantly, ensure you have good bankroll management and only play with money you can afford to lose.
My Experience with Bounty Hunters
From my review of the Bounty Hunters slot, it is a great game. I will share my experience playing this slot below.
Bounty Hunters is a high volatility slot, which is pretty great. Although I did not hit a win each time I spun the game's reels, the returns were decent anytime I landed a winning combination.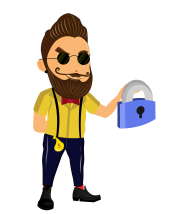 Compared to most other non-progressive jackpot slots, the max payout of the Bounty Hunters slot is high, 52,310x. Although I did not hit this max payout, the returns I got from using the Bonus Buy for features like Showdown Spins and Raid Spins were massive.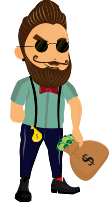 Bounty Hunters has numerous features that add excitement to the gameplay, making it even more immersive. I could trigger these features a couple of times and buy them with the Nolimit Bonus Buy feature.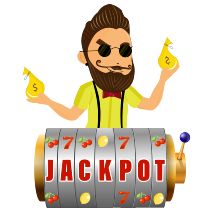 While I cannot say that Bounty Hunters is a perfect online slot, I did not notice any bugs or issues when playing the game on smartphones, tablets or desktop computers. The entire gameplay across all devices is seamless, making it a great choice for all players.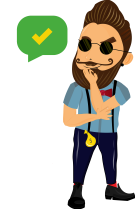 Alternatives to Bounty Hunters
High RTP
Tut's Twister Slot Review (Yggdrasil)
High RTP
Hammer of Thunder Slot Review (Spadegaming)
High RTP
Fruityliner 40 Slot Review (Mancala Gaming)
Conclusion
Without a doubt, Bounty Hunters is a fantastic online slot from Nolimit City. Everything about the game is impressive, from the flexible wagering limit to the maximum payout. You can play this slot with as low as €0.20 up to €300 per spin, and the maximum win is 52,310x. In addition, the exciting bonus features included in the game, such as the Showdown Spins and Raid Spins make it a fun game to play.
I'm also impressed with Bounty Hunters' high RTP value of 96.07% and high volatility. Besides that, you can play this online slot on desktop computers and mobile devices, making it suitable for all players. Overall, Bounty Hunters is a slot that Casino Hipster recommends, and you can play it at recommended online casinos.
Bounty Hunters FAQs
What is the RTP of Bounty Hunters?
The Return to Player (RTP) percentage of the Bounty Hunters slot is 96.07%.
Can I play Bounty Hunters for free?
Yes. Some of Casino Hipster's recommended online casinos offer Bounty Hunters demo free version.
Does Bounty Hunters have a jackpot?
No. This online slot does not offer jackpot winnings, but you can win up to 52,310x your wager.