Do you want to know how to beat online slots? I know you do – that's why you're here. Keep reading to learn my top 10 tricks on how to beat online slots.
The CasinoHipster.com slot player strategy guide – How to win more, take less risk, and beat the slots!
Would you like to find out how you can substantially increase your odds of beating the slots? Do you want to know which slots to play and which slots to avoid?
Do you know the 'gambler's fallacy' and why it is important to stay clear of this belief?
CasinoHipster.com tip: slots pay out less money than goes in and are designed to take your money
To be clear: our strategy does not guarantee that every slot session will be a winning one.
Nor will we direct you to slots that pay out all the time. That kind of slot only exists in fairy tales. So don't quit your day job just yet.
But we can show you some great tips and tricks that will help you win more, risk less and beat the slots.
First, some important slots facts to get out of the way
So, let's get started with our slots strategy guide! First, we have to acknowledge a few important facts:
1. Slots pay out less money than goes in. Even if you are on a winning streak, never forget that slots are designed to take your money. Enjoy your winnings, but don't for a second believe that your luck will last forever. It won't.
2. Some slots pay out a lot more than others. Slots in pubs might only pay out 65 – 70%. Slots in land-based casinos pay out a little higher at 80 – 90%. Online slots pay out a lot higher, with payout percentages of over 98%!
3. Every spin is random, both winning and losing combinations.
The Random Number Generator (RNG) will take care of that. You cannot influence the outcome of the spins. As a result, it is impossible to know when a slot is going to pay out.
4. The 'gambler's fallacy' is real, don't get caught in it. The gambler's fallacy is the wide-spread gambler's belief that a machine (or outcome) is 'due' to hit. This belief is untrue. A slot has no memory and cannot see into the future!
5. If you are losing more than you can afford, it is time to take a break from gambling. Slots can be incredibly fun and exciting, but if you find you are chasing your losses or spending more than you intended, you are not on the right track to winning. Digging yourself into a financial hole will do no one any good.
So, now we have these basics covered, let's get to the good stuff.
Yes, gambling can be a lot of fun. And yes, even with the odds stacked against you, you can win by playing slots.

Available in your country
How? By sticking to a winning slot strategy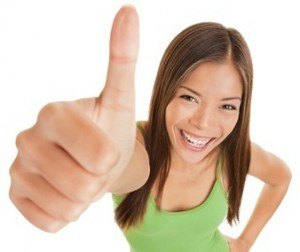 Follow these seven simple rules, and you will significantly increase your chance of winning at slots, Will you win every time? Absolutely not. But you will find that you will lose less and have a much bigger shot at beating the slots than before.
1. Check the payout percentage. Before you start playing a slot, check out the payout percentage. The higher the percentage, the better it is for you, the player. Most online slots will show the Return To Player (RTP) in the game rules.
As a rule of thumb, an RTP of over 96% is good, an RTP of more than 97% is great, and over 98% is excellent (and sporadic). Check out our top 10 highest paying slots page!
2. Do not fall into the welcome bonus trap. A massive amount of bonuses is given out by online casinos every year, ranging from match bonuses (deposit bonuses), free spins and reload bonuses to monthly mystery spins. Whenever you get an offer, decide what the actual value is to you.
What do you get, what can you win, and what is the risk involved? Don't take every online casino bonus, as some have substantial wagering requirements, which will make it impossible to clear the bonus.
Our advice is to only accept casino bonuses with a playthrough requirement of 35 x – 40 x the bonus (or less). If the casino's bonus terms require you to play through the deposit PLUS the bonus or a wagering requirement of more than 40 times de bonus amount, it is wiser to skip the bonus offer. By all means, enjoy the slots at the casino, but do not fall into the bonus trap.
3. Check if there are no hidden bonus terms. Is the casino crystal clear on the wagering requirements, or are they hidden somewhere on page 16 of the terms and conditions? Is there a maximum payout on bonus winnings? Is your favourite slot excluded from the bonus? Check the bonus terms before you deposit.
When in doubt, always ask the helpdesk. It is always better to be safe than sorry. You might risk losing your bonus money and all winnings if you have, even if unknowingly, breached bonus terms and conditions.
4. When playing slots, apply the Hit and Run strategy. The Hit and Run strategy is an incredibly useful and effective strategy when playing slots. Set a realistic goal before you start gambling. For example, if you deposited $50, your goal could be to turn that deposit into $125. If you reach your goal, cash out immediately and stop playing for that day.
If you go over the goal, withdraw your target amount and keep playing only with the extra money in your account. Of course, the wise thing here is to set another, a secondary goal. By using this technique, you are not only capping off your wins but also your losses.
You are effectively blocking the chance of losing your winnings (which happens a lot, we have all been there), thus losing less and winning more.
5. Stay clear of progressive jackpot slots. The chance that you will hit the jackpot is minimal. But the payout percentage in the base game will be a lot lower than with non-progressive slots.
The reason? Somebody has to pay for those big jackpots. Don't let it be you. If you play slots with progressive jackpots, only do it when the jackpot amount is at or near a record high, and whatever you do, don't go overboard.
6. Play low or medium variance slots. High variance slots such as Dead Or Alive 2, Raging Rhino, Jurassic Park, Immortal Romance and 300 Shields can pay out incredible sums of money, up to 100,000 times the total bet in some cases.
But, high variance slots can also have very long dry streaks. Chances are you will run out of funds before you finally hit the big one.
Instead, a better strategy is to stick to medium variance slots such as Spinata Grande, Gonzo's Quest or Aloha! Cluster Pays and increase your stake. Once you get that medium to big win, apply the Hit and Run strategy, as discussed earlier.
It is perfectly fine to play a high variance slot once in a while, don't go chasing the big one as your only objective.
7. Play slots at a casino with a loyalty programme. If you are going to play, why not get rewarded for it? Try to only play at an online casino that rewards loyal players with extra bonus offers, free spins and free play.
8. Stick to your budget. Determine what amount you are comfortable with losing before you start playing. Should you lose that amount, it's time to call it quits.
9. Only play slots from respected, licensed providers. If you want a fair shot at beating the casino, you need to be 100% sure the slot you are playing is not rigged. When you play online slots from providers such as Netent, Play'n GO, Quickspin and Big Time Gaming, you can be assured that their games are regularly audited on return to player, game rules, and fairness.
10. Remember to have fun. Playing the slots should be a form of entertainment. If you feel that it has become something other than a form of entertainment, take a break.
Do you fancy taking a crack at playing online slots?
Slots are called pokies in some other parts of the world, including Australia and New Zealand Casinos. Some people still refer to slots as "One-Armed Bandits," after the classic mechanical slots that required players to pull a lever for spinning the reels. In Japan, people spend a lot of time (and money!) playing Pachinko, a cross between an arcade game and a slots machine.
Whatever you choose to call them, slots can be a lot of fun to play and even give you some major financial windfalls.
All online casinos on the list below have been carefully selected and offer an exciting, fun, and above all, safe place to play online slots for real money.
Good luck!

Available in your country