Star Clusters Megaclusters slot review
Make sure you sit down and enjoy this slot, it is something special! The entire field ("the grid") of the cluster slot is 4×4 large at the start. So, it has 16 fields or "positions" or "tiles".  This can expand up to a grid of 16×16, or 256 fields.
Play Now
Game Provider:

Table of contents
Best of The Month

1000€ Bonus

+ 100 Free Spins
Join
Best Bonus
Latest Casino News
Star Clusters Megaclusters slot is an original, groundbreaking Big Time Gaming release
Every time Big Time Gaming comes up with a slot, you know they will come up with something unique, with a good chance that a new feature is added.
Now they have introduced a completely new concept. The so-called Megaclusters. It is a similar idea to Megaways slots, but with clusters.
---
Software: Big Time Gaming
Number of paylines: cluster pays slot with grid up to 16×16
RTP and variance: 96.54%, High variance
Maximum win: 23.000 x the total bet
Betting range: $€0.20 – $€20
Bonus features: Free spins with multipliers
Casino Hipster verdict: Hot!
---
Will the new concept be just as groundbreaking as the Megaways concept? Time will tell, but it certainly has all the potential!
For the unenlightened, I have explained in detail how Megaclusters slots work.
By the way, I guess it won't surprise you that the slot has an enormous prize potential.
With this Megaways slot, you can take a prize up to 23,000x the bet.
If you bet the maximum twenty, you can win a prize of almost half a million! CHEERS BIG EARS, they say in Australia!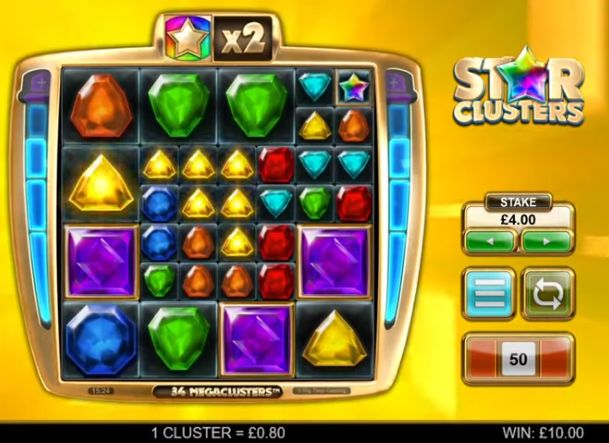 Star Clusters slot – Gameplay and Features
It's a cluster pays slot, where you have a grid of 4×4 fields (tiles or positions).
But, now comes the fun part. If you make a winning combo, you get a free re-spin. But while that happens, the spaces with the winning symbols on them are split into four smaller mini spaces.
This way, you play the re-spin on a larger grid. This can lead to a grid of eventually 8×8 or 64 mini-fields. More symbols on the screen make it easier to form larger winning clusters.
Symbols and payouts
There are seven different jewels, with the Purple, Red and Blue jewels being the best paying. The Green, Orange, Yellow and Turquoise jewels are the least paying.
A cluster of 25 or more purple jewels is good for a prize of 50x the bet.
Furthermore, you have the Regular Wilds and the Gold Wilds. The Gold Wilds have a multiplier A maximum of 2 Gold Wilds can appear on the screen.
The Regular Wilds replace all symbols.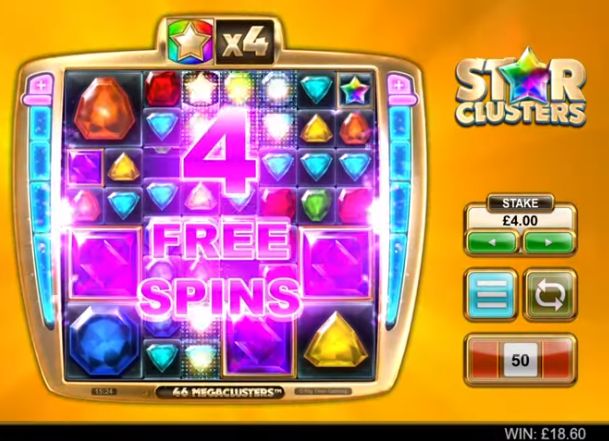 How do you get the free spins?
If you have formed a winning cluster 5 times in a row (i.e. up to 5 reactions), you activate the free spins. You then get two free spins.
For each extra reaction (on top of the 5 reactions), you get an additional free spin.
The Gold Wild multiplier that was built up until then is transferred to the free spins.
The free spins can be re-triggered if you increase the value of the Gold Wild to x10 during the free spins. That gives you two extra free spins. At x20, x30 and so on, you also get two more free spins at a time.
The Free spins – create grids of 16×16 (or 256) positions
Yeah, then it can go like a comet. You start with a field of 8×8 size, and also here positions (mini-fields) can be divided into 4 mini-fields.
The chances of forming clusters then become very big, especially if the field only gets bigger and bigger up to a maximum of 16×16.
And what's also very nice: The Gold Wild will not be reset. So the multiplier keeps increasing for the remainder of the free spins.
Payout percentage (RTP)
The standard payout percentage of Star Clusters is an excellent 96.54%.
Star Clusters slot – the variance (volatility) is high
Big Time Gaming has not indicated the variance of Star Clusters Megaclusters. Considering the extraordinary possibilities this slot offers, we expect the variance to be high.
The maximum prize, of course, is never too high for us: 23,000x.
In short, the expectation is that real top prizes can easily be around a few thousand times the stakes.
The Gold Wild does the same, but if every time the Gold Wild is part of a winning cluster, the multiplier goes up by +1 for the subsequent free re-spin.  This is reset in the base game at the beginning of a new spin (if you didn't spin a winning combo).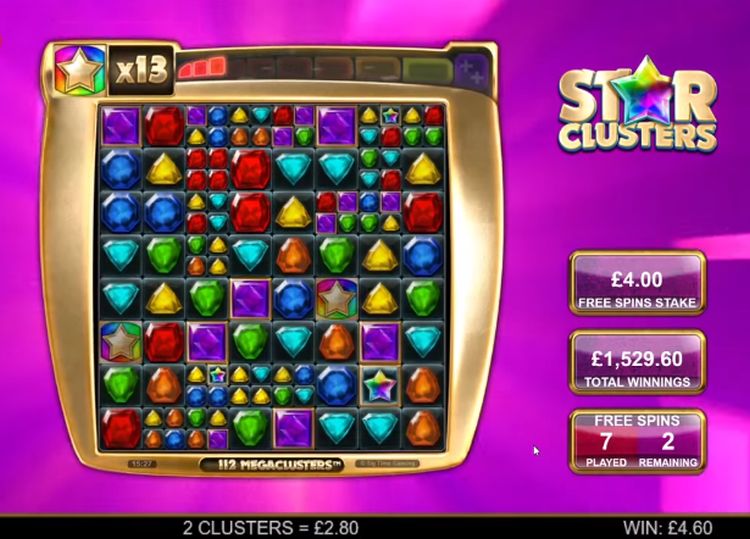 Star Clusters slot – pros and cons of this slot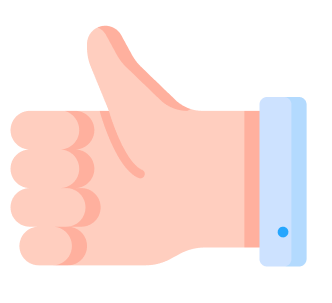 Pros
Extremely innovative, groundbreaking and original.
A new concept has been launched, and this could be the worthy successor to Megaways.
Also, here the prizes can grow up to epic proportions.
Cons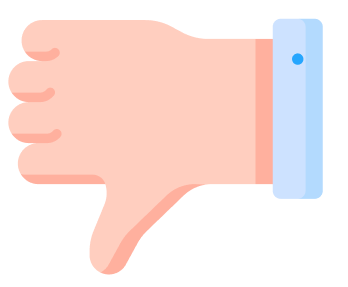 You have to be an experienced slot player. The cabinet is quite complicated and overwhelming.
If you don't pick up the big prize, you'll most likely end your session in the minus.
Star Clusters Megaways slot – who will like the slot? And who won't?
If you're a Megaways aficionado, then you're going to want to try this groundbreaking mechanism (Megaclusters).
It's as simple as that.
#1

🔥New Casino
🤑Great Bonuses
🍓Hundreds of Casino Games
#2

❤️Best Mobile Casino
🎁VIP Bonus Options
🍓Live Casino Bonuses
#3

😍Daily Promotions
🎁Huge Bonus Package
⚡️Extremely Fast Site