Extra Chilli Megaways review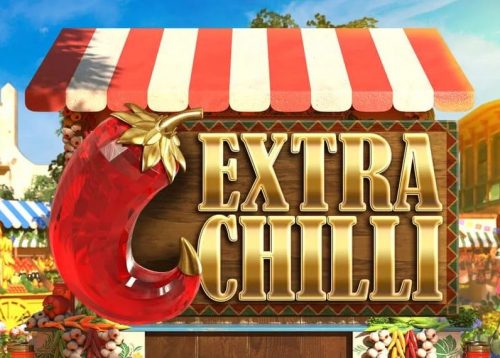 The good news is that Big Time Gaming decided to something about it by introducing the Feature Drop of Buy a bonus feature. If you are tired of spinning 500 times the main game, for activating the free spins, why not give players the option to buy the "free" spins? Yes, there is a price tag: it costs 50x the original bet, but you can do business right away.
Play Now
Game Provider:

Table of contents
Best of The Month

€150 Bonus Package

+100 Free Spins
Join
Best Bonus
Latest Casino News
Review of the Extra Chilli Megaways slot by Big Time Gaming.
The Extra Chilli Megaways slot is very similar to Big Time Gaming's Bonanza Megaways but comes with a Feature Drop (Buy a bonus) and a Gamble Feature.
Software: Big Time Gaming
Paylines: Up to 117,649 Megaways
RTP and variance: 96%, Medium to High
Betting range: $€0.20 – $€20
Bonus features: Free spins with multipliers
Maximum win: 50,000 x the total bet
Casino Hipster Verdict: Hip to the Max!
---
Big Time Gaming has been innovative since the beginning, with its Megaways slots.
Back in 2016/2017 (we sound old just saying that), Bonanza was THE slot with THE most innovative new features.
Nevertheless, there were some drawbacks. Especially impatient players experienced these cons.
Also, this slot has given players the possibility to take more risks if they see fit. How? By introducing the Gamble Feature. I'll tell you more about it, in a minute, my friend.
And last, but not least: You can win up to 50,000x the bet.
That's GIGANTIC, of course! Yes, you can win a straight million by betting a twenty, talking about life-changing wins!
My friend, this is what gambling is all about. Let me explain below how realistic your chances are.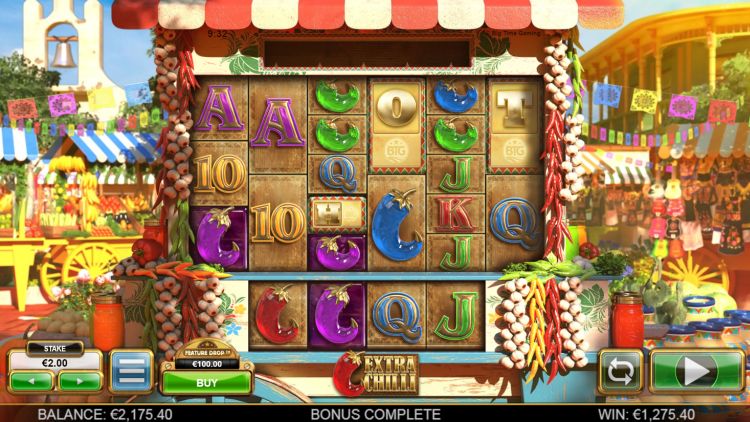 Extra Chilli Megaways slot – Gameplay and Features
The game is set in Mexico, where you are cooking dishes with Mexican peppers: tacos, fajitas, wraps, and so on!
As you know, these peppers can be hot. Well, this certainly also applies to this game!
In the main game, you play with 1 set of 6 reels AND an extra row of 4 symbols.
Reels 1 and 6 get a minimum of 2 symbols and a maximum of 7 symbols per spin.
Reels 2 to 5 have at least 3 symbols and at the most 7 symbols.
With each spin, you have up to 117,649 Megaways.
Avalanche (Cascading) mechanism with free re-spins, after winning combinations.
In that case, the symbols of a winning combo disappear and make way for new symbols (this is called a Reaction).
How do you get the free spins? Via the main game or the Feature Drop
If you play the main game, you activate the free spins when you spin three scatters (the letters H.O.T.). On average, you need some 200 to 250 spins to do this.
It gives you access to 8 free spins. By the way, each additional scatter yields another extra 4 free spins.
If you are impatient, you can also use the Feature Drop (Buy a bonus feature) to buy the "free" spins straight away.
That costs 50x the original bet. The advantage is clear, though.
You don't have to spin and wait for "ages" in the main game, to get the three scatters!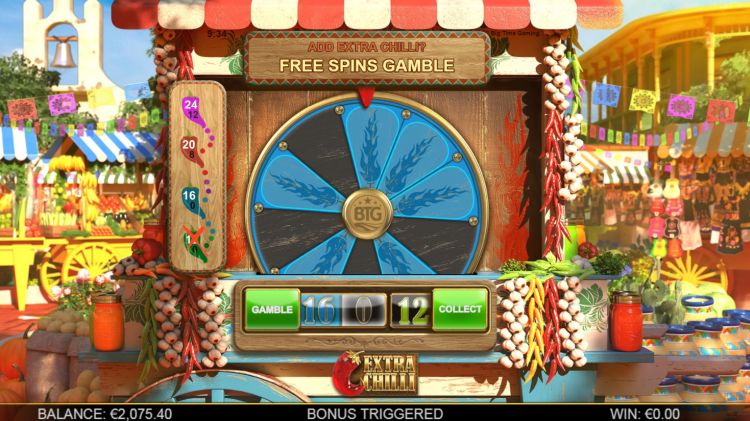 First, the Gamble feature, before the free spins start
You can gamble by giving a whirl on a wheel:
If you have 8 free spins, you can try and get 12 free spins. Or lose all 8 free spins
From 12 free spins, you can gamble to get 16 or fall back to 8 free spins.
From 16 to 20 (or back to 8)
From 20 to 24 (or back to 12)
It is a fascinating feature and helps you to get to 20 or even 24 free spins, which is way more exciting and lucrative.
I will tell you why.
With the free spins, your multiplier goes up by + 1 after every winning combo you make.
If you have many winning combos, your multiplier increases rapidly.
Of course, the more free spins you have, the higher your multiplier can become. Therefore, your winnings will increase.
In short, do you dare to take the risk to go for the full 24 free spins? The reward can be massive! Yes, this multiplier will hit off the ground, if you have 20 or 24 free spins, rather than 8 or 12.
Do you dare to go for it?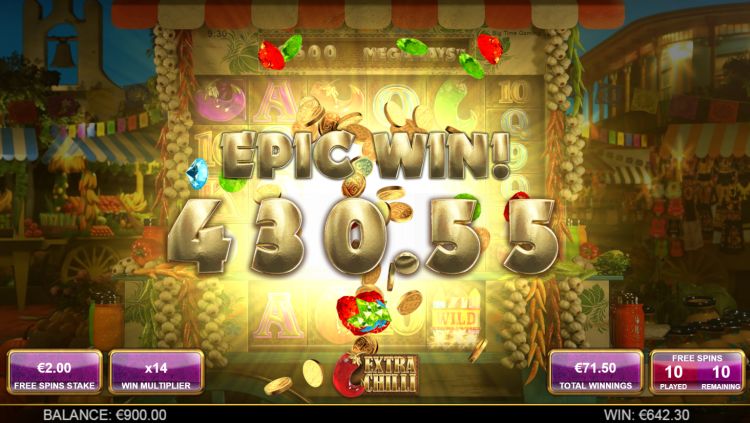 Extra Chilli Megaways slot – the variance (volatility) is medium to high
You can win up to 50,000x the bet. That's GIGANTIC, of course!
You'll have to dare to go as far as 24 free spins for such huge prizes with the Gamble Feature. The risk is that you are left with zero free spins to play with. Do you dare?
If you really have a go at it, you'll play the slot with sky-high variance.
Don't you dare go to extremes, then the wins are considerably lower. The variance will be at the most medium to high in that case.
In short, it's up to you, my friend!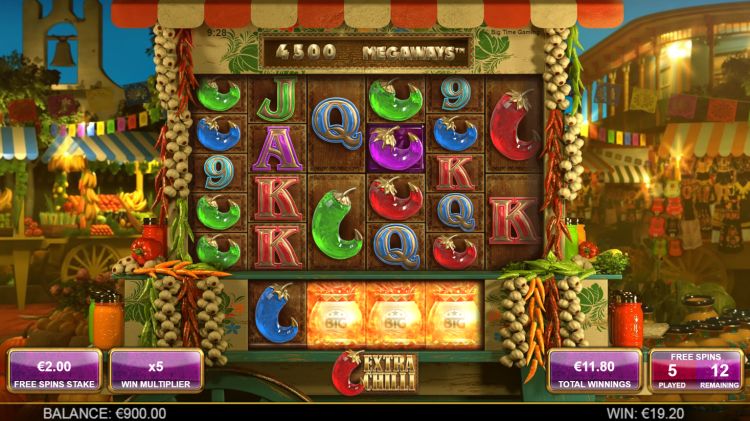 Extra Chilli Megaways slot – pros and cons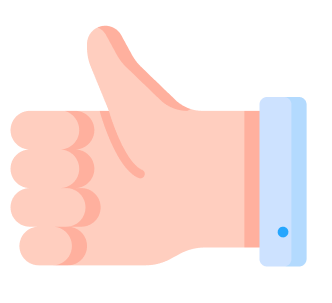 Pros
A fantastic slot that gets rid of some of Bonanza's disadvantages!
It's up to you to decide if you want to go for it with the Gamble Feature.
Cons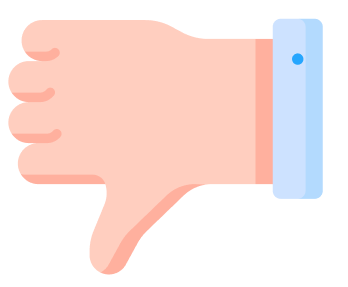 The bonus drops every 200 to 250 spins on average in the main game.
The Buy a bonus feature is quite expensive at 50x the original bet.
The Gamble Feature can pay off, but risks are high.
Extra Chilli Megaways slot – who will like the slot? And who won't?
It is such a fantastic slot, and some say even better than its predecessor, Bonanza!
We don't know who wouldn't enjoy this exceptional Megaways slot.
Maybe only for that group of players who still have little experience with slots? Then perhaps this slot may feel a bit complicated. If you've never driven a car, can you handle driving a Lamborghini all of a sudden?
You also have to make many choices here: will you use the Feature Drop? Will you go for the Gamble Feature?
How far are you willing to gamble? All these choices are difficult for some players.
#1

🔥New Casino
🤑Great Bonuses
🍓Hundreds of Casino Games
#2

❤️Best Mobile Casino
🎁VIP Bonus Options
🍓Live Casino Bonuses
#3

😍Daily Promotions
🎁Huge Bonus Package
⚡️Extremely Fast Site