NetEnt enlists Gordon Ramsey's help for preparing the Hell's Kitchen Slot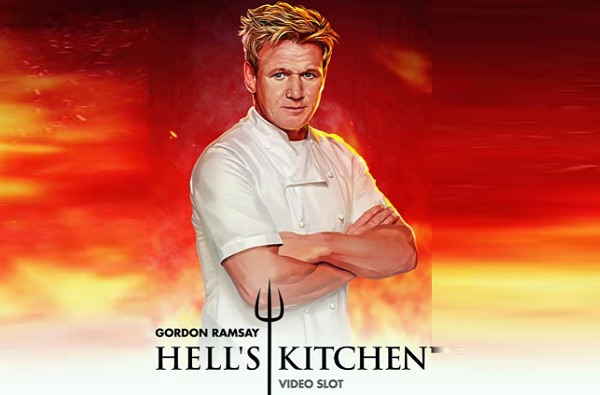 This isn't pizza. This is an absolute win. This is a gaming joy." – Not an actual quote of Gordon Ramsey, not yet at least. Gordon Ramsey shot to stardom as the unforgiving host of Hell's Kitchen and MasterChef cooking competition shows. His savage wit and unbelievable retorts leaving impressing us and making us take note of their ingenious creativity at the same time.
Play Now
Game Provider:

Release Date:
February 2020
Now, would it not be great to capture that explosive energy into a casino game? Having Gordon Ramsey's sick burns accompanying your casino experience surely would be incredibly fun.
This must have been the train of thought NetEnt's minds were on when they choose to make their next branded game on Gordon Ramsey.
The revered host of the Hell's Kitchen show and absolute terror of any underling chef at a restaurant always makes one hell of a presence. And, certainly, he would do so also in-game form.
His manic energy, razor-sharp tongue, and creative burns could not but impress players by their sheer ferocity. Motivating them to do better or burst into laughter at such intensity while playing.
Or they could also crawl into a foetal position and cry at such expletive-laden borderline abuse. Whichever the reaction, the Hell's Kitchen and MasterChef host won't leave anyone indifferent on the game form.
NetEnt Is Preparing a Gordon Ramsey Slot Game, Their Spiciest Dish So Far
The Swedish wizards of online casino games are heating up the plates to get ready to score high once again. Being the creative masterminds behind slot games based around branded content, NetEnt has a way to tap into what the public likes.
Not for nothing, they have been able to come up with entertainment juggernauts based on what is hot in the public conscience. Game of Thrones, Jumanji, Dracula, Scarface, and Planet of the Apes are some of the film and TV darlings they made casino games of.
Netent has
NetEnt has also successfully brought casino games to life that are based on celebrated musicians. Ozzy Osbourne, Jimi Hendrix, and the band Guns N' Roses, for example. So, they do know their way around bringing to life the unique energy of a celebrity in their games.
A Manic Gordon Ramsey Slot Game Experience Is Cooking Up
I for one cannot wait to see just how energetic their Gordon Ramsey slot game will turn out. Based on MasterChef, Hell's Kitchen, and the man itself, it surely will blow us away with volcanic force.
Just imagining both, the faint praise Gordon Ramsey would offer at my winnings in stark contrast with the expected lashings at my losings… That's sure to be hilarious. The sheer creativity the burns he would dish at me losing would make it worthwhile based on pure hilarity. Might potentially become the first, single enjoyable aspect of losing a slot game ever.
For now, details are scant since development is in very early stages for the Gordon Ramsey slot game by NetEnt. Meanwhile, you can do an online search for most mind-blowing burns of Gordon Ramsey's career. Just so you get a taste of what the absolute madman will bring soon to your gaming experience.