Mega Moolah slot review (Microgaming)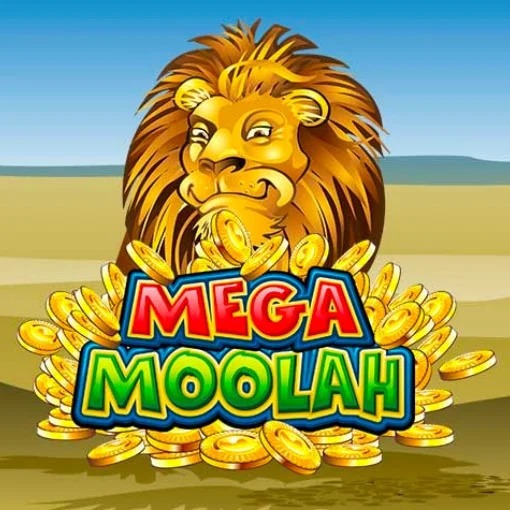 This Microgaming progressive slot offers the biggest jackpots and has turned more people into an overnight millionaire than any other progressive slot.
Play Now
Game Provider:

Release Date:
November 2006
Mega Moolah is the world's leading progressive jackpot game.
This means that when you say "progressive jackpot," you will usually associate this type of game with Mega Moolah.
Microgaming has completely revolutionized how we perceive and understand online casinos, going the full distance and developing a way for different casinos to collaborate.
The ultimate goal – is to benefit the customer. Microgaming has succeeded because the game has paid out hundreds of millions worth of jackpots year in and year out.
In 2019 alone, over €10 million has already been paid to lucky gamers. And the best part? You can look up all winnings in real-time and track the jackpot.
In today's Microgaming's Mega Moolah slot review, we will focus on the game in its entirety and see what makes it unique. Other than the millions worth of cash prizes distributed every year!
Mega Moolah Slot Sites
Microgaming is a familiar brand on the market, but there are many things to learn about the right casino.
After all, not gaming venues are equally good, and I am here to help you only stick to those that will pay off.
Of course, when you play Mega Moolah, you needn't worry much because it's ultimately Microgaming who's paying the prize through the casino.
Yet, it always helps to pick a slightly better overall site. Here's my list of top recommendations:
Mega Moolah Free Spins
As it turns out, Mega Moolah is quite happy to distribute millions worth of cash and grant free spins to deserving players. In fact, you can get free spins bonuses and play with those bonuses. Of course, you won't be able to compete for the jackpot with free spins that a casino gives you, but you will get a taste of what you can realistically await playing.
That's not quite over with the free spins, though!
The game itself allows you to trigger free spin levels by hitting three Scatter Symbols on the reels. Not only that, but you can re-active the free spins so long as luck is on your side.
That makes the game definitely a title to enjoy, and I wish to come back and play it again and again.
Mega Moolah RTP
Mega Moolah slot is a progressive jackpot game, but it still feels and plays like a regular slot. The return to player is 93.6%, including contributions to the progressive jackpots.
As to the symbols themselves, they represent all the wildlife you will find in a savanna. Similarly, you will have a number of regular and low-paying symbols, including Nine, Ten, Jack, Queen, King, and of course – the Ace itself.
During your regular plays, you stand to win up to 15,000 coins. That's quite the little win. Speaking of wins, we got to discuss the Mega Moolah Jackpot, which comes as a four-tier award.
You will be interested in the 3rd and 4th-tier bonus.
For a 3rd tier bonus, you stand to win at least €10,000. If you hit the 4th tier, your award will start at €1 million, which is generous indeed! You won't regret hitting a 2nd tier bonus as well. It starts at the modest €100, but 'that's definitely a sum that won't hurt.
Mega Moolah Tips
If you want to become a Mega Moolah winner yourself, you will need to understand how it works in the first place. Everything is bound by the Random Number Generator (RNG). This means that the outcomes of each spin are completely random, and they can be influenced in no way. This is good news. But how does it affect the bonus game?
Some myths around the Internet would have you believe that you need to actually "stake the maximum bet amount" to get a crack at the jackpot. I can't stress how wrong this is. According to the official Mega Moolah website, there's no need for you to actually bet the maximum amount -the bonus can occur quite naturally at the lowest bet.
However, by staking the maximum amount, you are "increasing your chances". This is straight from the horse's mouth, and you know that I won't simply leave a piece of information here that doesn't 100% correspond to the truth.
Then again, what tips can you follow to boost your Mega Moolah'sMoolah's chances of a big payout?
Well, here is what I consider to work in most cases:
Play realistically and do not chase the progressive jackpot at all costs.

Do not chase your losses and know when to stop playing for the day.

Focus on building a solid bankroll through regular play instead of trying to win the jackpot and make up for your losses. If you manage to amass more play funds – through the smart use of bonuses or even by playing high-paying games like video poker, do that and use the funds to bet on Mega Moolah.

Stick to Mega Moolah. All lottery winners have one thing in common – they only play one game no matter how long it takes.

The same goes for Mega Moolah. Of course, some people have placed a single wager in the hopes of winning big, and they did – but that was pure luck. To have the best statistical chances of winning, you need to be consistent.
Final Words
Mega Moolah is a fantastic game. Without any doubt, the progressive jackpot is what makes it an absolute delight. And given the frequency of the jackpot payout, you will definitely find a reason to play this title often.
Yet, you need to keep in mind that one of the reasons for this big payout is none other than the fact that the game is very popular among players.
Even then, Mega Moolah is the progressive jackpot title with all the chances of making you rich in a heartbeat.
Plus, the smaller bonuses are also triggered quite often, so there's that!