Magnetz slot review (Relax Gaming)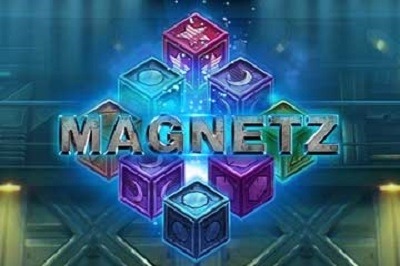 Magnetz is also a very original slot. You have 4 mini-grids. At first, it all looks a bit complicated, but once you get your hands on it, it's not that bad.
Play Now
Game Provider:

Release date:
August 2020
Table of contents
Best of The Month

100% up to

€500 Bonus

+ 200 Free Spins
Join
Best Bonus
Latest Casino News
Magnetz slot (Relax Gaming) – It's an original grid slot with exciting gameplay
You can say whatever you want about Relax Gaming, but when it comes to releasing original slots, there is no other provider like them.
The same goes for the Return To Player of their slots, scoring way above the industry average.
To name a few: Money Train 2 (a 100% top-notch slot), Marching Legions and Hellcatraz are everything but run-of-the-mill slots.
Besides, did you know that these Relax Gaming slots all have a payout rate of around 97%?
---
Software: Relax Gaming
Number of paylines: 4 mini-grids of 4×3
RTP and variance: 96.66%, High variance
Maximum win: Unknown, but must be very substantial.
Betting range: $€0.10 – $€50
Bonus features: Free spins
Casino Hipster verdict: Innovative and original, but inconspicuous!
#1
🍒Thousands of Slot Games
✅Professional Customer Service
⚡️Withdrawal lock option
#2

❤️Best Mobile Casino
🎁VIP Bonus Options
🍓Live Casino Bonuses
#3

😍Daily Promotions
🎁Huge Bonus Package
⚡️Extremely Fast Site
Magnetz slot – Gameplay and Features
The setup is pretty unique. You have 4 mini-grids of 3×4 (12 symbols). Between the mini-grids, you have 4 bands or magnets ("centre magnets").
There are 6 symbols: a Red Star, Purple Hexagonal, Yellow Diamond, Green Triangle, Purple Moon and a Blue Circle. A cluster of 20 Stars yields a 200x win, and these are by far the best paying symbols.
You also have Wild symbols with a multiplier of x1, x2, x3, x4 or x5.
The aim is to spin clusters of at least 5 adjacent symbols. As you have 4 grids, you have 4 chances.
Flux Re-spin
After each spin, you see that the 4 center magnets also get 1 of the 6 symbols.
You activate the so-called Flux Re-Spin if you get a cluster of at least 5 or more identical symbols on a grid and when this matches the symbol of the corresponding center magnet.
The Flux Re-Spin is a free re-spin that resembles the Tumbling (Avalanche or Cascading) mechanism. The difference is that the winning symbols remain in its place and that the other symbols make way for new ones. Furthermore, the center magnet "pulls" all the symbols towards itself, like a magnet.
The Re-spins continue until you fail to make a larger winning combo.
Magnetic Merge
As a cluster has at most 12 symbols, you may well ask yourself how to spin a cluster of 20.
It's possible as the grids can "merge" thanks to the Magnetic Merge feature.
This feature triggers you when you make a winning combo (of the same symbol) on 2 adjacent grids, and the winning combo has the same colour as your center magnet.
All symbols merge, and it's still possible to benefit from the Flux Re-spins.
Don't forget that there are also wilds that can get you some enormous wins! For example, if you an x4 Wild and an x5 Wild in the same cluster, you can inflate the win by 20x. You don't need to be a genius to understand that your balance can sky-rocket, particularly if you have a cluster with many Red Stars.
How do you get access to the free spins?
You see the 5 letters BONUS in the middle of the screen. You get 5 free spins if you fill these with 5 letters (B, O, N, U and S),
It all needs to happen in the same paid spin (with the Flux Re-spins).
The free spins – 4 mini-grids become 2 large grids.
You play the free spins in the same way as the main game. However, you'll see that the 4 mini-grids of 4×3 convert into 2 large grids of 9×3.
In other words, you have much better odds to land more massive clusters and more substantial wins. The wilds with the multipliers are also active in the free spins.
Payout percentage (RTP)
The RTP is 96.66%, which close to outstanding and well above the average of all online slots.
The variance (volatility) of Magnetz is high.
Relax Gaming does not indicate the variance.
However, it is possible to grab enormous wins, thanks to the Wilds with multipliers. For this reason, I expect the variance to be high.
Wins topping 1,000x are possible.
Pros and cons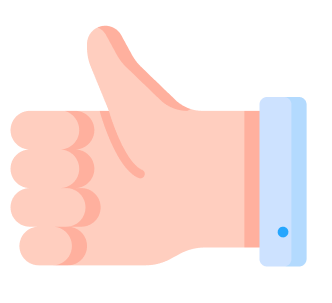 Pros
Original and remarkable.
Enormous profit potential.
Cons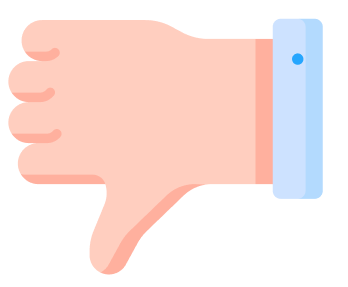 A little sleep-inducing. It feels a bit sterile. It isn't easy to notice the fireworks.
Risky!
So, who'll like the slot? And who won't?
The slot suits those players who love risk and grid slots.
Avoid this slot, if you don't like grid slots or prefer to play with caution.
100% up to €200
🍒Thousands of Slot Games
✅Professional Customer Service
⚡️Withdrawal lock option