Cyberslot Megaclusters slot review (Big Time Gaming)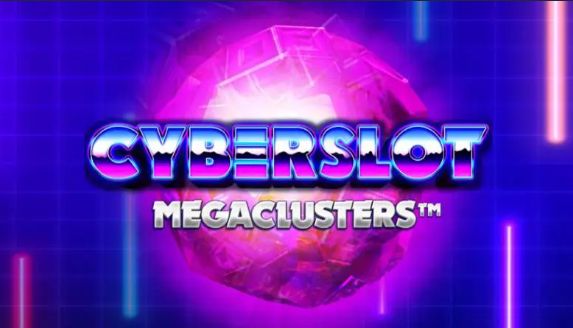 As of that moment, it was waiting for the second Megaclusters slot to be released. Well, here it is. At last! Is it spectacular? Definitely! Is it innovative? A little less, perhaps.
Play Now
Game Provider:

Release date:
December 2020
Table of contents
Best of The Month

1000€ Bonus

+ 100 Free Spins
Join
Best Bonus
Latest Casino News
Cyber slot Megaclusters: May I have your attention, please? We have our second Megacluster slot
In mid-2020, Australian game provider Big Time Gaming surprised us with the Megaclusters mechanic (on top of their famous Megaways mechanic). They trademarked it.
It's very similar to the Star Clusters Megaclusters slot, apart from the dimensions. Now, we are talking about a possible and insane 324 Megaclusters, whereas Star Clusters was good for at most 256 Megaclusters.
SLOT: CYBERSLOT MEGACLUSTERS | SOFTWARE: BIG TIME GAMING
Number of paylines: cluster pays slot with up to 324 Megaclusters
RTP and variance: 96.36%, High variance
Maximum win: unknown, but obviously in the tens of thousands
Betting range: $€0.10 – $€20
Bonus features: Free spins with multipliers
Casino Hipster verdict: It's an outstanding and spectacular slot, as long as you're a grid slot fanatic.
#1
🍒Thousands of Slot Games
✅Professional Customer Service
⚡️Withdrawal lock option
#2

❤️Best Mobile Casino
🎁VIP Bonus Options
🍓Live Casino Bonuses
#3

😍Daily Promotions
🎁Huge Bonus Package
⚡️Extremely Fast Site
Cyberslot Megaclusters slot – Gameplay and Features
It's a Megaclusters slot and, therefore, a grid slot (cluster pays slot). You start with a 3×3 grid (or with 9 fields or 9 positions or 9 Megaclusters).
There are two differences with the first Megaclusters slot, Star Clusters, though:
At least 1 position is split into 9 mini-positions. Hence, you have 17 Megaclusters straight away.
Furthermore, you have a persistent Wild, which shifts (possibly) to a different position every turn.
If you land a win, you get a free re-spin (a reaction). At that moment, the winning fields are split up into 3×3=9 smaller mini-fields (for Star Clusters, it was 2×2=4 mini-fields). Thereby the winning symbols disappear and make way for new symbols, according to the Avalanche (or Tumbling) mechanism.
So, you get a larger grid, pretty quickly, and at best, it's 9×9=81 in size.
Symbols
There are 7 different gems with the Purple, Red and Blue ones as the best-paying ones with Star Clusters. The Green, Orange, Yellow and Turquoise jewels are the low-paying symbols.
A cluster of 25 or more Purple, Red or Blue jewels yields a 25x win.
Furthermore (as in Star Clusters), there are Regular Wilds and Golden Roaming Wilds. The Roaming Wilds have a multiplier, which increases by +1 each time for the subsequent free re-spin.  It resets (in the main game) once you don't get a free re-spin anymore. 
How do you get the free spins?
You activate 6 free spins if you manage to land 12 (!) consecutive winning clusters.
The free spins can be re-triggered if the Golden Roaming Wild gets an x10 multiplier. It gets you 2 extra free spins. At x20, x30, and so, you also trigger 2 more free spins.
The Free spins – a field that can expand up to 324 positions.
With the free spins session, you get to play a 9×9 grid (81 fields) at the start. Once these fields become part of a win, these are split into 4 mini-fields.
Eventually, it's possible to a maximum of 81×4=324 Megaclusters (fields).
I guess I don't need to explain to you that it's much easier this way to win significant clusters.
Another major advantage: The multiplier of the Roaming Wild continues to increase for the remaining free spins. Even better, the multiplier of built-up during the main game is carried forward to the free spins. That's a perfect head start!
Another main advantage is that you also get the Rainbow Wild, which essentially has similar benefits as a Roaming Wild. In short, it also has an increasing multiplier.
Payout percentage (RTP)
The payout percentage of Cyberslot Megaclusters is 96.36%, which is pretty good!
Cyberslot Megaclusters slot – the variance (volatility) is high
The variance is undoubtedly high, and perhaps even extremely high.
I guess it's not surprising, given you've Wilds with increasing multipliers and potentially a staggering 324 Megaclusters.
The top wins must be at least thousands of times the bet, and maybe even tens of thousands of times.
Pros en Cons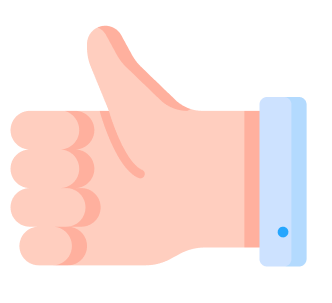 Pros
 Grid slot enthusiasts must be thrilled
The sky's the limit
Insane win potential
Cons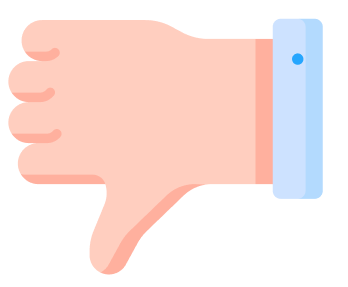 You take lots of risks
Way too overwhelming, for novice players 
 I miss the Bonus Buy Feature – your patience (to land the free spins) is tested
So, who'll like the slot? And who won't?
Yes, this slot is made for grid slot players, seeking again a groundbreaking slot.  Coincidence or not, but often these players prefer volatile slots. And that's what this slot is all about. If you don't have a thing for grid slots, then find yourself another slot. Park this slot, in case you've got a headache.
100% up to €200
🍒Thousands of Slot Games
✅Professional Customer Service
⚡️Withdrawal lock option