Wild Wild Riches slot review (Pragmatic Play)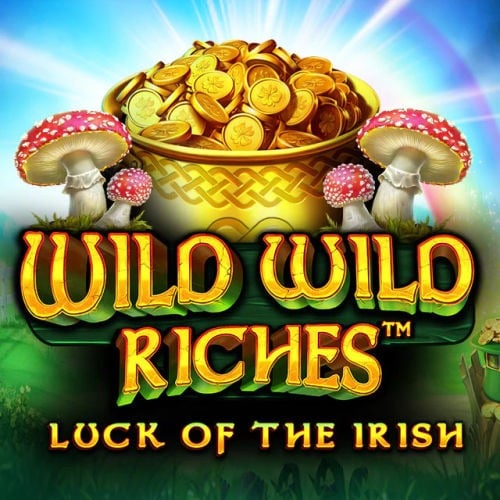 I would immediately believe it if Wild Wild Riches were ten years old. In short, it looks like Pragmatic Play had an unfinished slot on the shelf. The Irish Countryside theme is a run-of-the-mill one, and I must have seen at least 100 or even 200 slots with a similar theme. And the animations look outdated.
Play Now
Game Provider:

Release Date:
September 2020
Wild Wild Riches slot: a very average Pragmatic Play slot with a 2010 look and feel.
Is there also a positive note for this slot? Fortunately, there is! The gameplay is sufficiently entertaining, and the RTP is excellent.
What's more, there is room for some massive wins.
You can win three different jackpots with this slot, which should please most jackpot-seeking slot enthusiasts.
On Wild Wild Riches, you can win almost 5,000x the bet
4,608x the bet, to be exact. If you have the guts (and funds!) to bet the maximum $€125, it's possible to land over half a million.
Wild Wild Riches slot – Gameplay and Features
The slot has 5 reels; the first 2 reels have 3 symbols each, and the last 3 have 4 symbols each. It has a win-all-ways mechanic. You, therefore, have 576 ways to win (3x3x4x4x4=576).
The 5 high-paying symbols are (from high to low) a Pint of Beer, a Harp, a Horseshoe, a Pipe, and 2 Red-coloured Mushrooms.
The 4 low-paying symbols are the "suits": Spades, Hearts, Diamonds, and Clubs.
You also have Wild symbols, which appear on reels 1 and 2.
On reels 3, 4, or 5, the Bonus symbols, Cash symbols (Golden Cauldron with money), Multiplier symbols, and Jackpot symbols may appear.
Money win symbols, Multipliers, and Jackpots
If, for example, you spin Wilds on reels 1 and 2 and manage to get some Cash symbols on the other reels, you get the total sum of cash wins paid out. If you get a Multiplier symbol on reels 3, 4, or 5, you get your cash wins multiplied. It happens as long as you land the Wilds on both reels 1 and 2.
Similarly, it's possible to land one of the three Jackpots.
The Mini Jackpot gets you a 50x win.
The Major Jackpot gets you a 100x win.
The Mega Jackpot gets you a 500x win.
The free spins
You activate ten free spins if you get Wilds on reels 1 and 2 and a Bonus symbol on reel 3.
If you repeat this trick during the free spins, you're entitled to another ten free spins.
The gameplay of the free spins resembles that of the main game. It's all about the cash wins and Jackpots.
Ante Bet feature
If you want to double your odds of getting Cash wins, Jackpots, and free spins, you can switch on the Ante Bet feature. It costs you an additional 20% but brings you much more gaming fun!
Payout percentage (RTP)
The payout percentage is an outstanding 96.77%, making Wild Wild Riches one of the better-paying Pragmatic Play slots.
Wild Wild Riches slot – the variance (volatility) is high.
Pragmatic Play scores 4.5 out of 5 for the variance, so the variance is high. I expect most top wins to be around 500 to 1,000x as the Mega Jackpot is worth 500x.
Pros and Cons

Pros
Excellent RTP.
3 Jackpots, making the slot more thrilling.

Cons
Run-of-the-mill theme.
Animations are outdated.
It has a 2010 look and feel.
Who will like the slot? And who won't?
This slot is not a bad pick, as long as you don't care about slots' look and feel. The RTP is one of the better ones, with some excellent win potential. It doesn't go without risk, though.