Wheel of Fortune Megaways slot review (Big Time Gaming)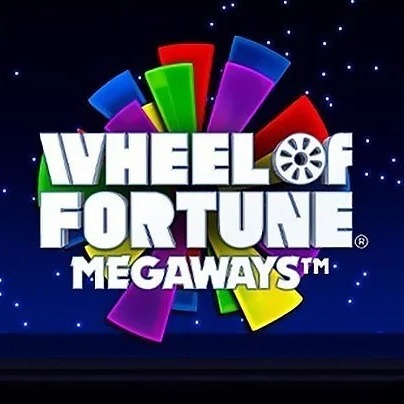 Who doesn't know the famous Wheel of Fortune TV show? In the US, it's probably the best-known TV quiz, watched by millions of people. Every day! This slot is based on this show and has been enriched with Megaways mechanics we're all familiar with.
Play Now
Game Provider:

Paylines:
Up to 1 million Megaways
Release Date:
December 2020
Wheel of Fortune Megaways slot: The popular TV quiz show combined with the powerful Megaways engine.
I can indeed confirm that it is a very spectacular slot.
The gameplay is sound, and it is possible to get up to 1 million (!) Megaways.
The potential is insane!
Wheel of Fortune Megaways slot: the max win is over 80.000x.
Yes, you've read it correctly. You can win over 80,000x, and that is indeed extraterrestrial high.
With this slot, it's possible to wager 500 eur per spin. So, it's possible (at least in theory) to grab a life-changing win of 40 million!
Wheel of Fortune Megaways slot – Gameplay and Features
It's a Megaways slot with 6 reels, each with 2 to 7 symbols. In the main game, you have a maximum of 117,649 Megaways. Unlike most Megaways slots, you don't have an Avalanche mechanism and no free respins.
The premium symbols are typical grand prizes: a sports car, a speedboat, a private yet, and a ring with, of course, an expensive gem. The low-paying symbols are the 9, 10, J, Q, K, and A.
We have the Wild symbols (golden letters WILD) and the Scatters (Wheel of Fortune symbols).
Wild Megastacks
As soon as you land a Wild on one of the reels, it's possible to get a stacked Wild (Wild Megastack). You'll see the female assistant on the reel. It helps, believe me, and if you're fortunate, you can land her on 3 reels. Simultaneously!
How do you get the free spins?
That's straightforward. You need 3, 4, 5, or 6 Wheel of Fortune symbols to activate 12, 14, 16, or 18 free spins.
The free spins – reels up to a maximum of 10 symbols.
Now, you finally get to see the features of the popular and famous TV show.
As soon as the free spins start, you get to spin a giant Wheel Of Fortune. This is the moment you find out how many Megaways you get when starting the free spins. Can you feel the anticipation growing?
In a worst-case scenario, you start with 14,000 Megaways. In the best case, you get the full 117,649 Megaways.
Now, it has become interesting. If you manage to land a Scatter (Wheel of Fortune symbol) on one of the reels, you'll see that the reel gets an additional symbol. If it goes all your way, you can get a reel of up to 10 symbols.
So, it's indeed possible to get up to 1 million Megaways if all 6 reels have the maximum 10 symbols (10x10x10x10x10x10=1 million).
But there is more.
You may give the wheel another swing if you get a reel with 10 symbols. Now you can win at least 3 and at most 12 additional free spins.
There are 6 reels, so you can do this up to 6 times!
Can you imagine landing 12 free spins with 1 million Megaways?
Oh yes, also, here you can get up to 2 Wild Megastacks (up to a maximum of 2 per spin). CRAZY!
The payout percentage (RTP) is 96.46%
The payout percentage of Wheel of Fortune Megaways is a lovely 96.46%, which is indeed better than the average RTP of online slots.
Wheel of Fortune Megaways slot – the variance (volatility) is very high
I do not doubt that we're talking about a slot with an extremely high variance.
The win potential is dizzying, and it's possible to grab a win of tens of thousands of times the bet.
So, who'll like the slot? And who won't?
It's a Megaways slot with some catchy features, so most Megaways adepts will welcome this slot, even though it does not match the complexity or depth of slots such as Monopoly Megaways or Kingmaker Megaways.
It certainly is a risky slot to play, but if you want to have a go and try to become filthy rich, well, here you are!