Popeye Slot Review (Lady Luck Games)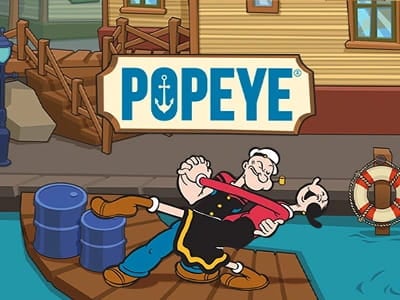 This guide will provide a comprehensive Popeye review, explaining the different features and functions of the game. Get ready for an adventure with Popeye in this online slot, and you might uncover mindblowing riches. Set on a 5x3 layout, you can trigger free spins and reel multipliers in this game.
Play Now
Game Provider:

Popeye Review
Popeye is one of the latest online slots in the Lady Luck Games catalogue. It has a cartoonish theme, and the story revolves around the popular Popeye cartoon character and his entertaining adventures. Featuring 5 reels, 3 rows and 20 fixed paylines, Popeye is an exciting piece to play. The game's wagering limit is flexible, with the minimum bet at €0.10 and the maximum at €100.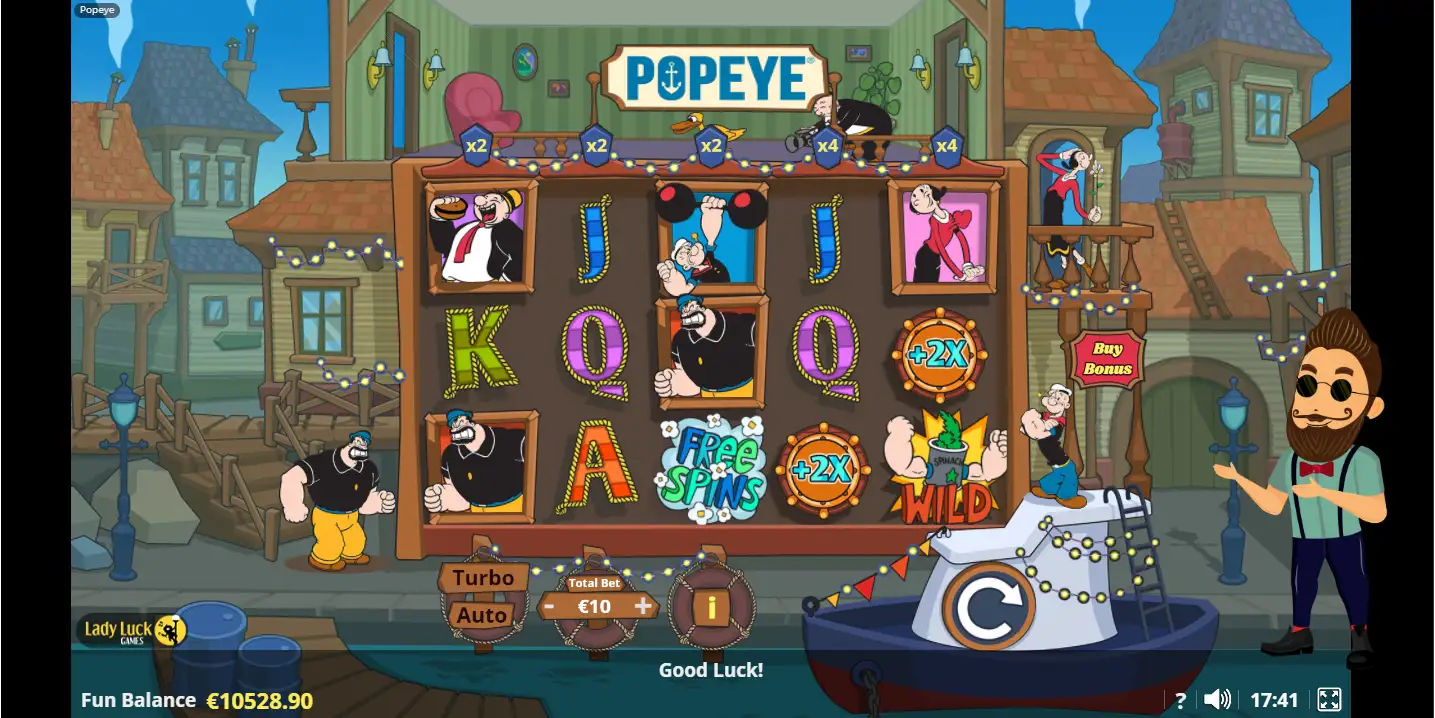 Visually, you can expect that vintage feel with a torch of modern graphics, complementing the game's theme. And the best part is that Lady Luck Games has added a few bonus features to make the slot exciting, including free spins, bonus games and reel multipliers.
Popeye Features
Popeye is packed with lots of incredible features. First is the Bonus Buy feature that lets you get guaranteed bonus features for a price. You can get 10 free spins for €35, 15 free spins for €60 and the bonus game for €20. Another impressive feature of this online slot is the Gamble feature. When you land a winning combination, a "two card" button will appear, which you can click to activate the feature. You can then gamble your winnings and select which card suit or colour will be revealed. If your guess is right, you can win x2 or x4 of your previous winnings. If not, you lose your winnings.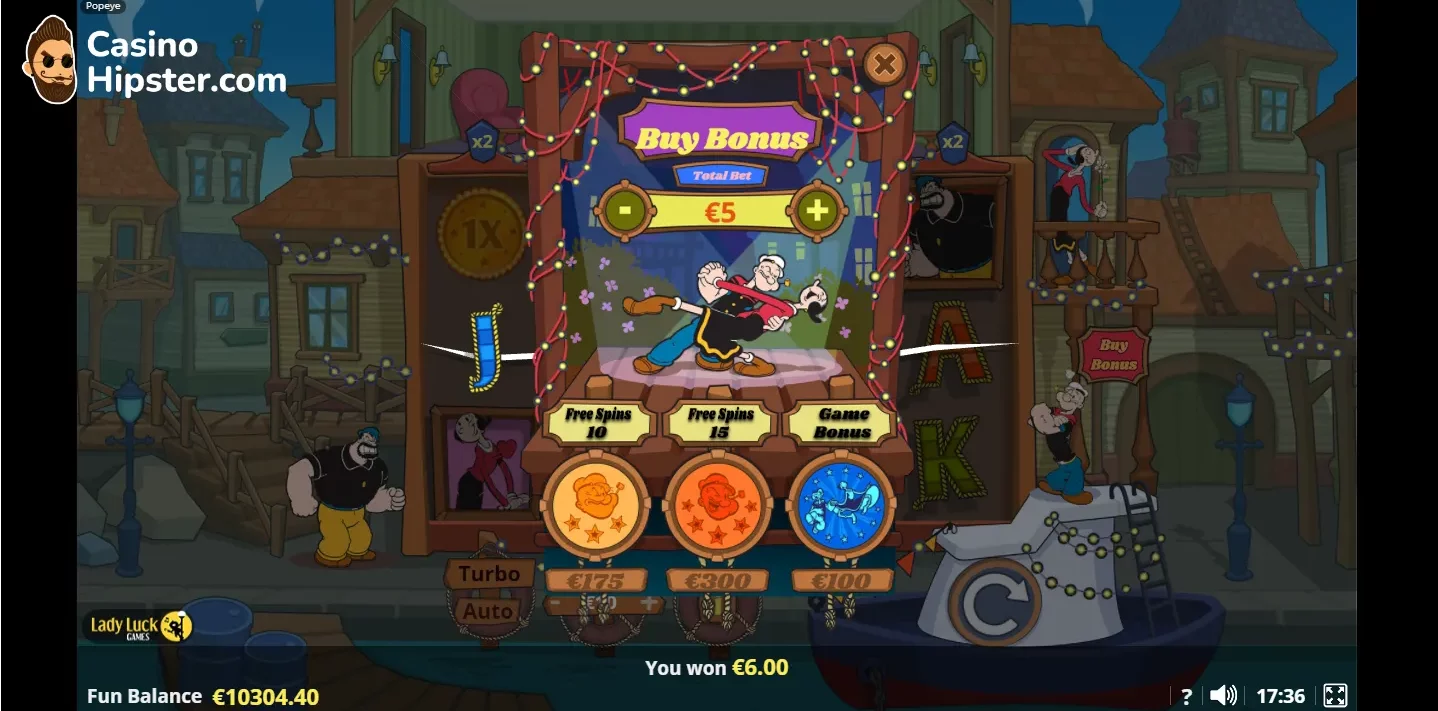 Apart from the Bonus Buy and Gamble feature, Popeye also has an autospins and turbo feature. The autospins feature lets you configure the game reels to spin automatically between 10 to 100 spins. You can also set conditions for the autospins to stop, such as when your balance increases or decreases by an amount. As for the turbo feature, it increases the game speed, causing quicker gameplay.
Popeye Symbols
As a cartoonish-themed online slot, Popeye has some cartoon-like symbols that revolve around the Popeye animation series. Generally, the game's symbols can be categorised into low and high-paying. The low-paying symbols are card suits J, Q, K and A, and they can pay anything between €0.30 to €2.40 per spin. On the other hand, the high-paying symbols are characters revolving around the Popeye cartoon series itself. They include J Wellington Wimpy, Bluto, Olive Oyl and Popeye himself.
Apart from the regular-playing symbols, the Popeye online slot also has a Spinach wild symbol, a free spin symbol, and a multiplier symbol. The table below shows the game's paytable information.
| Symbol | Payout Info |
| --- | --- |
| Symbol J | 3 pays €0.30, 4 pays €0.60, 5 pays €1.80 |
| Symbol Q | 3 pays €0.30, 4 pays €0.60, 5 pays €1.80 |
| Symbol K | 3 pays €0.40, 4 pays €0.80, 5 pays €2.40 |
| Symbol A | 3 pays €0.40, 4 pays €0.80, 5 pays €2.40 |
| J Wellington Wimpy | 3 pays €0.70, 4 pays €1.40, 5 pays €6.00 |
| Bluto | 3 pays €0.80, 4 pays €1.60, 5 pays €8.00 |
| Olive Oyl | 3 pays €1.00, 4 pays €2.50, 5 pays €12.00 |
| Popeye | 3 pays €2.00, 4 pays €5.00, 5 pays €30.00 |
| Spinnach Wild | 5 pays €100; substitutes other regular symbols to complete a winning combination |
| Free Spins | Three free spins symbols trigger the game's Free Spin feature |
Popeye RTP & Volatility
Every pro slot player knows that a game's Return to Player (RTP) percentage can influence the overall winnings the game can pay in its lifetime. Regarding Popeye's RTP, Lady Luck Games has set it to 96.1%, fractionally higher than the industry's average standard of 95%.
As for the volatility, the Popeye slot falls in the medium volatility range. While this is not as impressive as high volatility slots, you can expect it to pay decent winnings from time to time.
Popeye Bonuses
Like most Lady Luck Games' online slots, Popeye comes with amazing bonus features, making it more fun to play. You can trigger free spins and enjoy multipliers, leading to a chance to win big. The bonus features in the Popeye slot can be triggered at any time.
Apart from the bonus features in the game, some Popeye casinos have bonus offers that you can claim and use to play the game. These can be match bonuses, cashback deals, no-deposit bonuses, etc. However, read the applicable terms and conditions before claiming any Popeye bonus.
Popeye Free Spins
The Popoye Free Spins feature is one of the main bonus features of the slot. You must land at least 3 free spin symbols on the reels to trigger this feature. However, note that the free spin symbols only appear on reels 1, 3 and 5. Once the free spin feature is activated, you will be taken to a different screen featuring a wheel that indicates different numbers of free spins. Spin the bottle at the centre of the wheel, and wherever it lands determines how many free spins you get.
In addition to the Popeye free spins feature, some online casinos offer daily free spins that apply to the slot. These are casino-free spins, so they may come with wagering requirements and other conditions.
Popeye Bonus Game
When playing the Popeye slot, a coin symbol can appear at any time during the base game or free spin round. When it does, it can flip to create a new coin (it always flips during free spins), and each coin has a multiplier 1x marking. If you land at 5 coins simultaneously, you trigger the Popeye Bonus game and will be taken to a different game screen.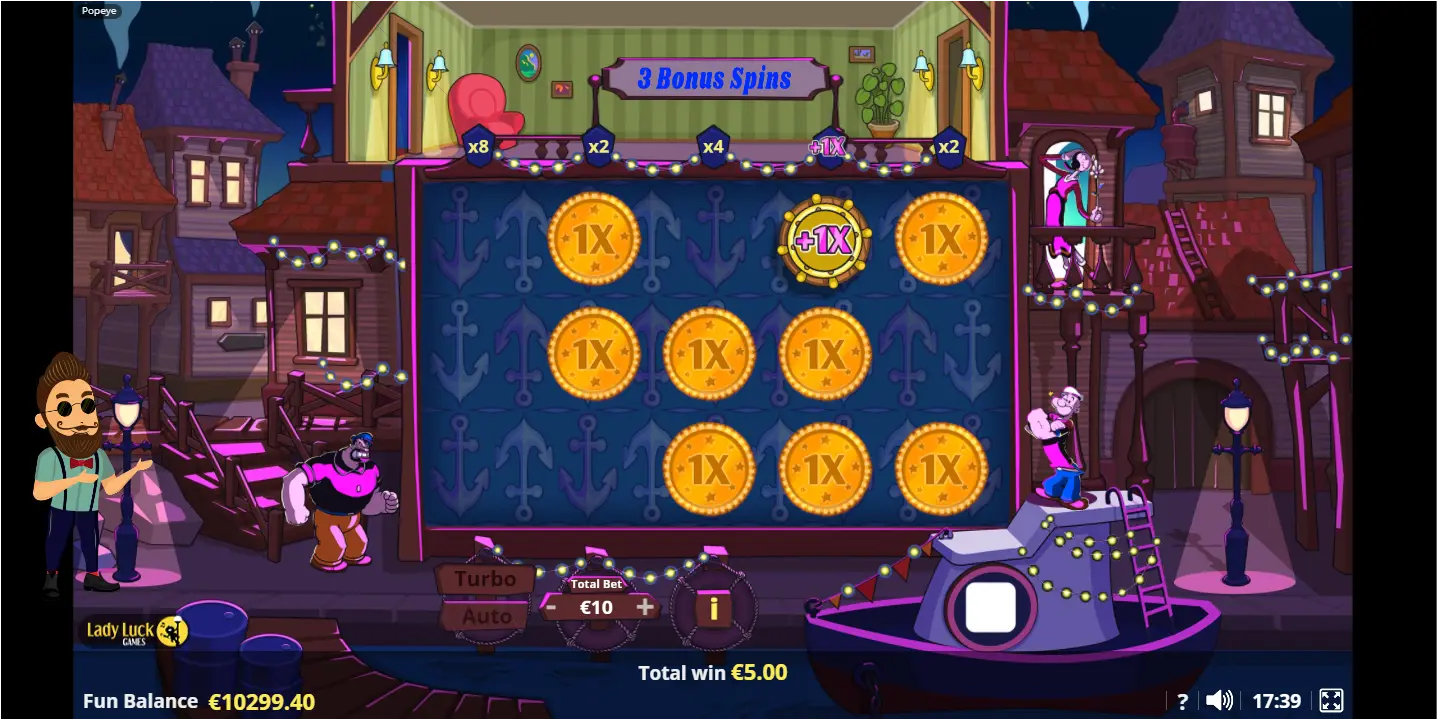 On the bonus game screen, the multiplier coins remain sticky in position, and you'll receive 3 free spins. Each time you spin, and a multiplier coin appears in a new position, it also becomes sticky. And if you land an entirely new symbol, the spin counter resets to three. Once you use up all the spins, the multipliers are added and paid out.
Best Popeye Casinos by Category
The Popeye online slot is available at many online casinos. However, for the best experience, you should only play the game at top Popeye casinos. Here is Casino Hispter's list of the best real-money online casinos with the Popeye slot by category.
Pros & Cons of Popeye Slot
This section presents you with a few advantages and drawbacks of Popeye.

Pros
Flexible wagering limits
Bonus Buy feature
Exciting bonus features
96.1% RTP
Visually stunning
Mobile-friendly game

Cons
No progressive jackpot
No high volatility
No cascading reels
Top Reasons to Play Popeye
If you are looking for reasons to play the Popeye slot from Lady Luck Games, then consider these four top reasons.
The Popeye cartoon series is among people's favourites, so it makes sense that the slot resonates well with players. Besides that, the game offers high-quality visuals with a mix of old and modern vibes, giving an immersive gaming experience.
While some online slots are only well-suited to a section of players, the Popeye slot fits all calibre of players, whether high rollers or those who prefer staking low amounts. This is because wagering limits are flexible, between €0.10 and €100.
Feature-wise, there is plenty for players to enjoy playing Popeye. The gamble feature gives players a chance to increase their winnings, while the bonus buy offers a guaranteed bonus feature, which can also lead to massive winnings.
Another reason to play Popeye is the bonus features. You can trigger free spins and the unique bonus game round that offers many multipliers. And the best part is that you are almost certain to win once these features are activated.
Popeye Tips & Tricks
Every casino game has a few tricks that can help boost your chances of winning. In this section, I will discuss some tips and tricks I used. As with every review, the first thing I did was play the game's free demo version. This helped me familiarise myself with the game's gameplay, features, functionalities, etc. So by the time I started playing the real money version, it was easier to know what wins and what doesn't win.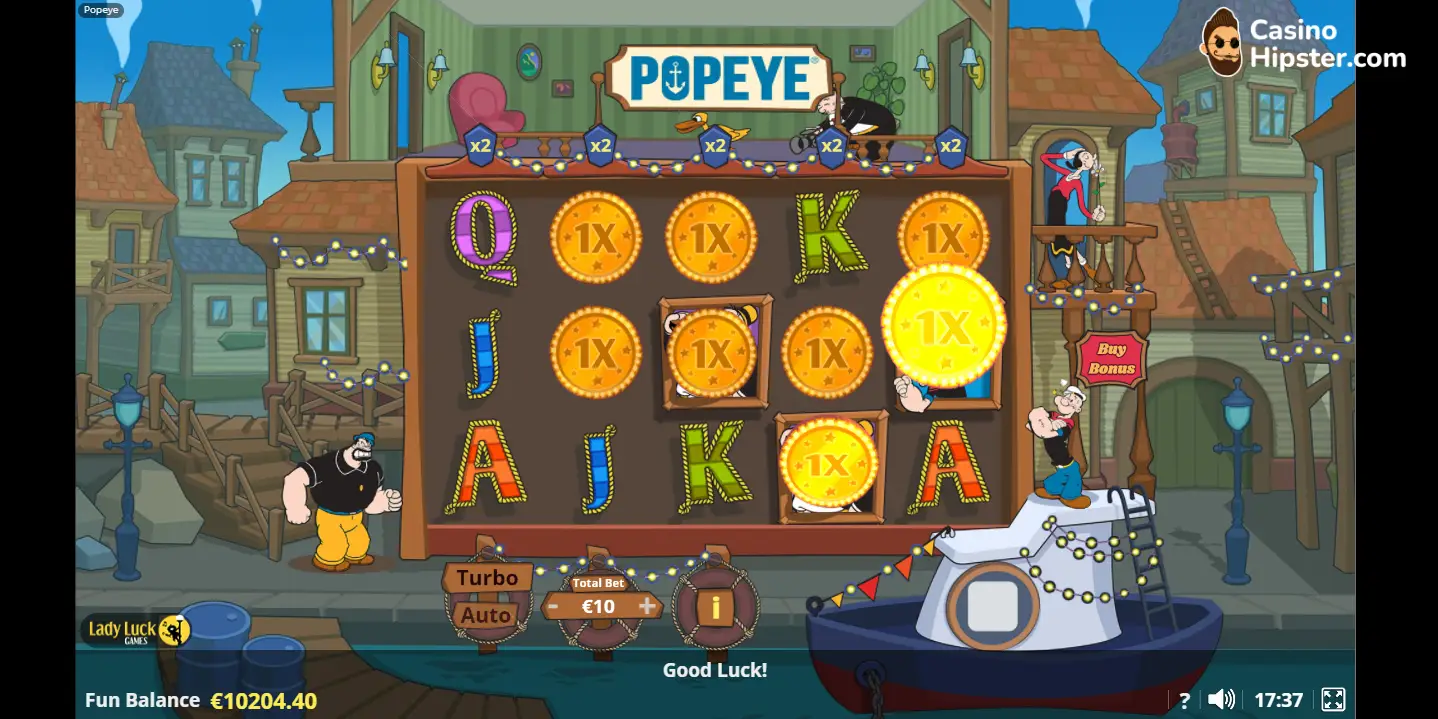 Another great tip is to use the "Bonus Buy" feature. One thing I've noticed with the Popeye slot is that you are almost guaranteed a win when the free spins or bonus game feature is active. So use the "Bonus Buy" feature to your advantage. That said, avoid chasing a losing streak, and only play the online slot with money you can afford to lose.
My Experience Playing the Popeye Slot
After playing Popeye a number of times, I can confidently share my experience with the game. Here are some things I noticed in this Lady Luck Games online slot.
1
Stunning Visuals and Animations
Popeye does perfect justice to its theme. I'm impressed with the stunning visuals and can clearly see the symbols and buttons. Even better, an "i" button is visible at the bottom of the reels, and clicking on this button opens the game's information menu.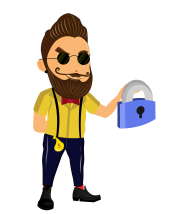 The slot's bonus features make the game fun and rewarding. While playing Popeye, I triggered the free spins and bonus game features a couple of times. Each time these features were activated, they led to pretty decent wins, especially with the help of multipliers.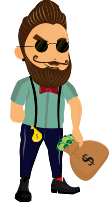 As expected, Popeye is a mobile-friendly online slot. I could play the game on my smartphone and tablet without downloading Flashplayer or other external apps. Being a mobile-friendly slot also means that you can play Popeye on the go.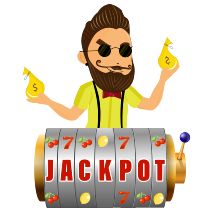 4
Impressive Gameplay Features
The gameplay features included in Popeye, such as the Bonus Buy and Gamble, give the opportunity to hit bigger wins. Each time I used the Bonus Buy to get a guaranteed bonus feature, it led to a win. The Gamble feature also gave me a chance to double my winnings.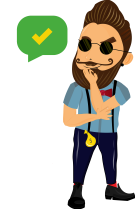 Popeye Slot Alternatives
High RTP
Mystery Motel Slot Review (Hacksaw Gaming)
High RTP
Tut's Twister Slot Review (Yggdrasil)
High RTP
Pirate's Map Slot Review (Platipus Gaming)
Conclusion
Popeye is an exciting online slot from Lady Luck Games. The gameplay is smooth, the bonus features are amazing, and the game's graphics is eye-pleasing. With the cartoonish theme revolving around Popeye, players who enjoy the animation series will surely love this slot. Besides, I'm pleased with the flexible wagering limits between €0.10 and €100 and the different bonus features available to trigger, such as the free spins and bonus game.
Overall, Popeye is an online slot that Casino Hipster finds impressive. So choose one of the recommended Popeye casinos and play the game for real money.
Popeye FAQs
Lady Luck Games is the brains behind the Popeye slot, a game with 5 reels, 3 rows and 20 fixed paylines.
What is the RTP of Popeye?
The Popeye slot has an RTP value of 96.1%. This value is higher than the 95% RTP average standard for a good slot.
Does Popeye offer free spins?
Yes. You can trigger up to 15 free spins when you land three or more free spin symbols on the reels.