Great Blue slot review (Playtech)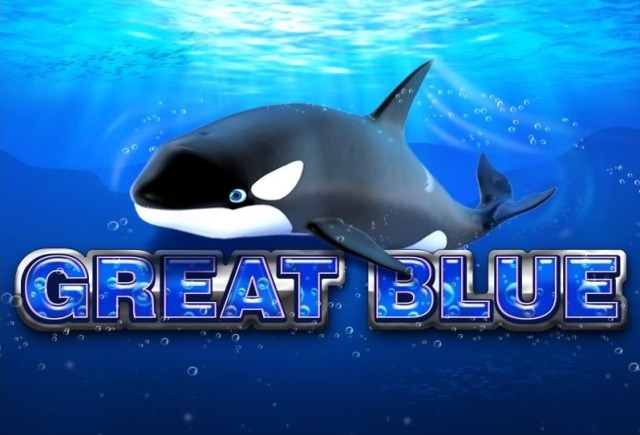 Playtech has made a name for itself in the online casino world, in large part because of the Marvel franchise series. Think of the slots Spiderman, The Hulk, The Avengers. This does not imply that the rest of their slots can't be any fun. On the contrary, Great Blue is one of the classics.
Play Now
Game Provider: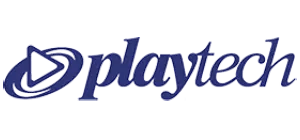 Min/Max Bet:
0.25€/€62.50
Playtech's Great Blue is an extremely popular slot with the potential to make you an astounding amount of money
The base game is perhaps a little dull, something that seems to happen with quite a few Playtech slots, but the bonus round more than makes up for this.
The theme of Great Blue is the deep blue ocean, while the main character is an orca, which we have named Shamu.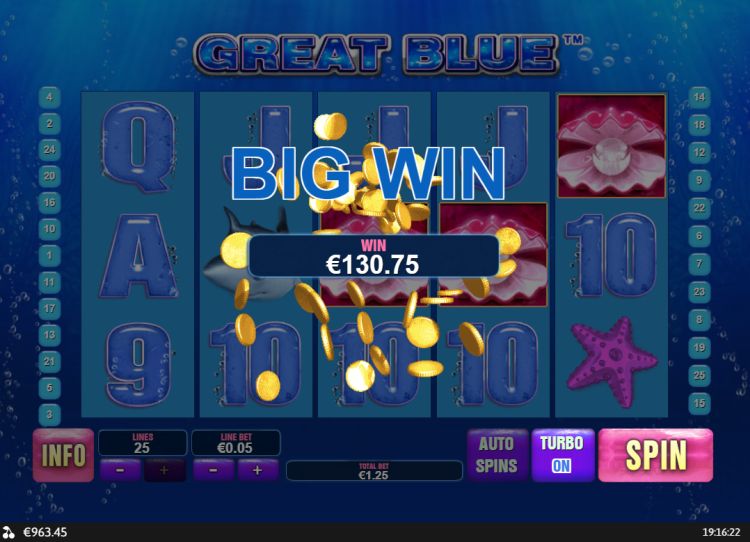 How does the Great Blue slot work?
As we already stated, the primary game is quite ordinary. The graphics are a far cry from brilliant, and the soundtrack also leaves us largely indifferent.
As could be expected, we encounter many deep-sea creatures, from sea turtles, fish and sea horses (pardon?) to a large, friendly grey shark. Shamu is wild and stacked, which can help to create many winning combinations.
These winning combinations with Shamu also pay out twice.
Three or more Oyster shells trigger the bonus round, and then, suddenly, things get a whole lot more interesting….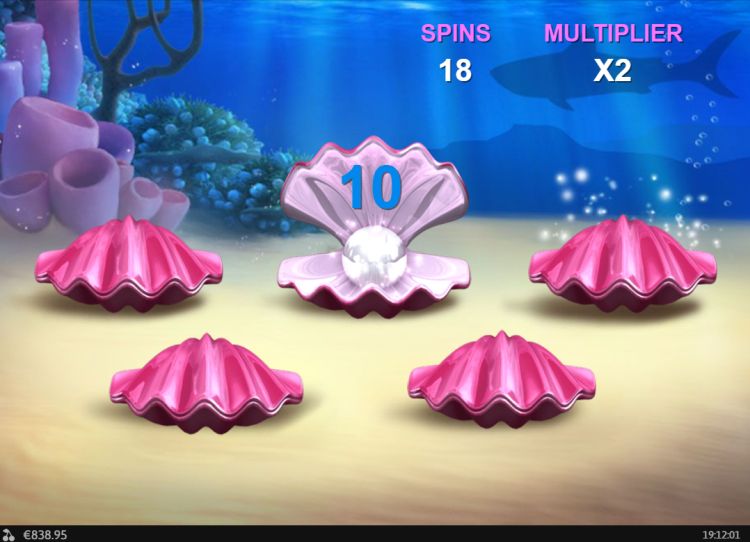 The Great Blue Bonus Round: Adrenaline Inducing Free Spins
The bonus round does not come around very often with Great Blue. But, if you are lucky enough to spin 3 or more oyster shells, wow!!! For starters, you get 8 free spins and a multiplier of 2 x. That is not all, though, not by a long shot. You can now also open 2 extra oysters, and in these oysters, there are hidden free spins and multipliers.
So, it becomes possible to have up to 33 free spins with a multiplier of 15 x! Surely that is the apex? No, this is a Playtech slot, remember? In the bonus, round things go completely nuts. If you spin 3 or more scattered Oyster shell symbols again, you can win even more free spins with the same multiplier. (or is it against?)
Surely that is it. Nope, you can retrigger without there being a limit! And don't forget stacked Wilds, also in the bonus round. You understand that all ingredients are present with Great Blue to have massive, extraordinarily large, positively humongous payouts.
2 Big Reasons to Love Great Blue:
Ever since Free Willy (and Free Willy II, of course), we have developed a soft spot for these black and white giants.
The bonus rounds are exhilarating: they can pay out vast amounts of money because of the stacked wilds, unlimited retriggers and high multipliers.

Our verdict on the Great Blue slot?

Great Blue is a top-notch game by Playtech. Although the primary game is a bit monotonous, that all changed in the bonus rounds, which truly are amazingly exciting and a ton of fun.

Even when placing a low bet, it is possible to win serious money with the Great Blue slot, while the real high rollers amongst us can make an absolute killing.

4 out of 5 stars.