Pay n Play Casinos
By now, you are probably used that at Casino Hipster, I always keep my ear to the ground. As a result, innovation in the iGaming industry never escapes me. Today you and I will talk about Pay and Play Trustly casinos. Now, these terms may appear a bit confusing at first, but trust me – they make perfect sense. So, if you want to enjoy yourself gaming and not be bothered with the red tape, you will want to stick around and read. 
Pay and Play Casinos allow you to play without registration, verify your account in a matter of seconds and be able to withdraw your money instantly! Cash-out your winnings today without any extra effort on your part. It's all effortless. Let's get started.
Premium Bonuses for members
?Pay'n Play
⚡️Swift Withdrawals
?Members-Only Cashbacks

100% up to €500 Bonus
✅Pay'n Play Casino
🤩No Account Needed
⚡️Instant Withdrawals
Let's Roll
Bonus Info & Terms
Deposit:
Minimum required deposit is €50
Bonus Match Percentage:
100%
Maximum Bonus Value:
€500
Bonus Wagering:
40 x Bonus
Remarks:
The maximum stake allowed when having an active bonus is €5.
Full T&C Apply.
200% up to €100 Bonus
✅Pay'n Play Casino
⚡️Quick Withdrawals
📱Mobile-Friendly

Let's Roll
Bonus Info & Terms
Deposit:
Minimum required deposit is €10
Bonus Match Percentage:
200%
Maximum Bonus Value:
€100
Bonus Wagering:
35 x Bonus
Remarks:
Full T&C Apply.
begambleaware.org. 18+
BankID Casinos Explained
Since so many companies out there are subject to KYC and AML practices, the iGaming industry has decided to adopt, and so quickly. After all, you can probably remember at least one occasion on which you avoided registration at a casino you liked. It simply seemed like too much work at the time. 
This is where bankID comes in, and specifically – the Pay and Play Trustly casinos. Pay and Play is a fairly new concept in the casino industry. It relies on the bankID agreement between established and regulated companies out in the world. In other words, a payment processor that subscribes to pay and play practices – such as Trustly – will verify your identity and comply with mandatory regulatory agreements. 
As a result, you can now use a sort of digital authentication everywhere you go. This includes Trustly casinos! In the real world, this authentication translates into instant registration at any casino you have ever wanted to play at! Well, so long as the casino supports Trustly registration. 
No Registration Casino: Is It Really Possible?
The simple truth is that it's already happening. You can play at casinos without registering at a specific casino at all. With Trustly just exchanging the necessary regulatory information that enables you to do everything you want to do at a specific casino. Now, let's have a look at the specific benefits that this type of casinos have to offer the players – other than the fact that you no longer need to register.
Instant Withdrawals
All casinos can make deposits instant. But how many casinos out there will bother to extend the same courtesy? Well, no signup casinos such as those using Trustly offer instant cashouts that will take a second or two to complete. The result is you have your money directly in your Trustly account without disclosing a single digit to your casino. 
You Are All Set to Withdraw
Unlike any other type of casino, all Pay and Play Trustly casinos will allow you to withdraw your winnings constantly. A brand that offers this option can never tell you that they need more time to verify your identity, for example, because this happens instantly upon placing your deposit. All Trustly gaming venues are in fact instant withdrawal casinos. 
Everything is Legal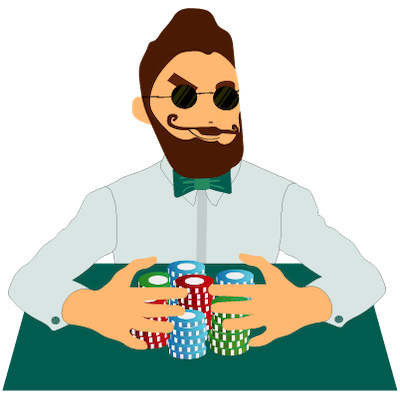 All payments are conducted in the open, meaning that you would never have to worry about running into trouble with your local tax office, a regulator or the government itself. By keeping things above-board, Trustly offers an alternative approach to gaming that is set to revolutionize the entire industry completely.
There Aren't Any Fees
Simple enough, Trustly won't charge you anything for making deposits and withdrawals. This is to be expected from any decent casino out there, of course. Yet, it's satisfying to know that all your transactions will be completed for free. 
Remember to Register Your Trustly Account
Trustly will work well enough with any casino that supports it, but you will first need to do the obvious – open your Trustly account. Once you set up your e-wallet, you will have to go through the familiar verification process, but this doesn't take long at all. Plus, it's always somewhat easier for most people to put their confidence in a payment method such as Trustly that is regulated by actual financial authorities. When you have your account set up, just click on the special deposit button available at your preferred Trustly casino.
How Does a Casino Benefit from Trustly?
As you can imagine, the casinos also stand to benefit from the growing interest in Trustly. Operators have reported 60% higher conversion rates – this is to say, more of your fellow players are joining. All of that leads to better results and promotions across the board. In fact, more players are beneficial to you in person.
When casinos see a higher number of players, they will inevitably try to provide better perks and incentives to stay around and play. That means you will have quite a few opportunities to benefit from some pretty neat promotions yourself.
Gaming variety, accessibility to a mobile platform and banking features are only some of the cool features that you can expect to get at a no signup casino. 
Exclusive Trustly Casinos vs Traditional Ones
Some casinos have acted boldly, opening up their shop windows with Trustly as the sole payment provider. In certain regions where the method is popular, that makes perfect sense. In fact, having a single payment provider that everyone relies on speaks volumes of the level of security and public trust voted in a single company. Of course, the Pay and Play casinos that only offer Trustly as the sole payment providers aren't many. Most companies still prefer to stick to a slightly more varied banking section. 
Trustly Bonuses at the Best Casinos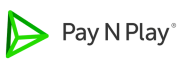 Trustly casinos are, in fact, quite innovative. Other than providing you with instant withdrawals and immediate verification of your identity, these facilities are perfectly well-suited to help you progress while you play. Bonuses, therefore, come in all shapes and forms at some of the best Pay and Play casinos. You can claim a welcome bonus or have a cashback.
Similarly, you can be part of a loyalty programme or participate in a special mission-based overall promotion at the casino. There are quite a few options. Bonus amounts are usually very generous, and they come with a decent wagering requirement.
What Games at Trustly Casinos?
Trustly casinos are very generous when you are looking for a great game. Online slots, table games, and live dealer versions of popular titles such as blackjack, baccarat, and roulette are all there. You can pick from regular slots, for example, and all sorts of progressive jackpots. Knowing that you can cash out a little quicker thanks to Trustly is also somewhat of an incentive to try and land a jackpot. 
In terms of vendors, Pay and Play casinos will always team up with the best. A few names that you probably have heard about include NetEnt, Microgaming, Yggdrasil, Play'n Go, BetSoft, and dozens more. In a word, you will find all the latest slot games and other fresh, innovative options right at the no signup casinos. 
Going Mobile 
If you are looking to have an absolute blast while you play, you will want to pick a casino that is mobile. Well, in the case of Trustly, you can rest assured that all such casinos will work perfectly with any mobile device. Your iPad and iPhone will be capable of loading the full functionalities of a website that supports this payment method. You will be able to make deposits as well as withdraw as you see fit. Overall, the casinos are quite innovative, and you can expect complete freedom when you play.
Customer Support 
Customer support at Trustly casinos offers some of the highest standards in the industry. You will be able to contact your casino via mail, directly via Live Chat, or perhaps pick a contact number and call directly. In any event, you will have a reliable way of communication. Often, you will also find a comprehensive and to-the-point FAQ section to help you sort through any issue. 
Are Pay and Play Casinos Safe?
The big question if everyone's wondering is whether these casinos are trustworthy. From experience, I have been very satisfied with the overall level of security achieved by Trustly casinos. For starters, you can't expect to find the payment option available left and right. Mostly, Pay and Pay Trustly casinos are available in gaming markets that are heavily regulated, and that's a good thing. When you have so many people looking into the available offers, this shields you from any operators that don't meet the industry's standards.
Embrace the Future of Gaming with Trustly 
While the majority of efforts to normalise Trustly as the go-to payment and registration method are still far from being a chain-reaction in iGaming, I definitely see the value of this method. Pay and Play casino offers a sort of comfort that is unmatched by any traditional casino. All top brands have already featured Trustly as a payment method. The next logical step is to include it as a go-to registration option. 
What are Pay n Play casinos?
Pay n Play casinos are an entirely new standard in the iGaming industry. Instead of having to go through a burdensome registration process, players may now deposit and start playing right away thanks to the arrival of payment solutions such as Trustly, which allow you to do just that - pay and play.
What is Trustly?
The primary method used to power Pay n Play casinos is a payment processor known as Trustly. Trustly allows players to link their BankID with a casino and thus go through the identity verification checks needed to play at any casino. These Know Your Customer (KYC), and Anti-Money Laundering (AML) checks are then completed within an instant, saving players a lot of time.
Is KYC compliance important?
Yes, a casino that runs Know Your Customer (KYC) checks is a casino that is compliant with regulations and can be trusted. The KYC practices are essential to help players stay safe and prevent anyone with gambling addiction to burn through their funds or spend money that isn't theirs to spend in the first place.
Are Pay n Play casinos safe?
Yes. Pay n Play casinos work with Trustly, which is a payment method audited and monitored by financial institutions. As a facilitator of sensitive data, Trustly has to meet the strictest regulatory standards imposed by the Financial Conduct Authority (FCA) and other custodians of the international banking order.
Can I claim a bonus for a Pay n Play casino?
Yes. Pay n Play casinos offer just about any bonus you may want to play with. There are welcome bonuses and no deposit bonuses. Players can find loyalty programs and more when playing at any Pay n Play casino. However, not all casinos are the same, and it is up to the player to make sure that a casino offers what she or he wants specifically.
Do wagering requirements apply to Pay n Play casinos?
Yes. Wagering requirements are an essential part of any bonus, including the ones offered by Pay n Play casinos. With this in mind, some casinos may have laxer wagering requirements slightly – and in some cases, have no restrictions at all. However, it is the individual's responsibility to look up the specifics that go hand-in-hand with each bonus.
What games can I play at Pay n Play casinos?
A Pay n Play casino will normally offer any gaming product available. That includes slots and table games such as baccarat, roulette and blackjack. Furthermore, there are multiple versions of regular casino poker and video poker. Besides, a casino may run a lottery game and scratch cards. The majority of Pay n Play casinos also offer live games as well.
How long do I need to wait for a Pay n Play withdrawal?
Pay n Play casinos are known for their quick withdrawals. A transaction will usually be completed within a few minutes, giving players quick and reliable access to their funds.
Are there any fees associated with deposits & withdrawals?
No. Deposits and withdrawals at Pay n Play casinos carried out with Trustly are tall-free, and you won't have to pay any hidden charges as a result.