Fruit Warp slot review (Thunderkick)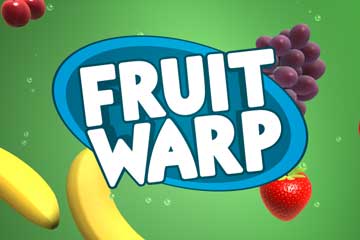 Although it took us some getting used to, the Fruit Warp slot has stolen our hearts once and for all. Here's a little warning before you read on: Fruit Warp is not a conventional slot.
Play Now
Game Provider:

Release date:
August 2014
Table of contents
Best of The Month

1000€ Bonus

+ 100 Free Spins
Join
Best Bonus
Latest Casino News
Fruit Warp is a Thunderkick Gaming slot. They are known for their, to put it mildly, unique and quirky online slots
The slot is visually stunning, especially the 3D animated symbols that are "thrown" at you.
Fruit Warp's bonus game may be a bit difficult to get your head around. Just take your time.
Once you've figured out how everything works, you can indulge in this delicious, casual slot and its extremely original, fun and, above all, exciting bonus.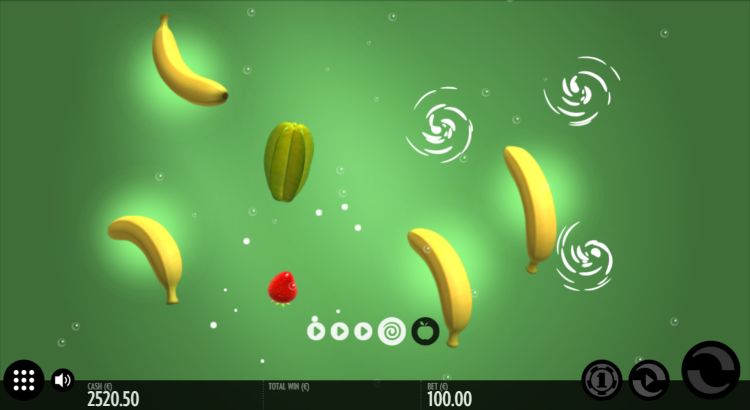 Fruit Warp gameplay and features
Fruit Warp does not have conventional paylines. Instead, you spin nine 3D animated fruit symbols. If you hit 3 of the same symbols (regardless of the order), you will win a prize.
If you have four identical symbols, you will earn a bonus spin on top of a prize. The identical symbols remain on the screen, and new symbols join in. If you reach a total of 5 or more of the same symbols, you enter the bonus round.
You can bet from $€ 0.10 per spin, up to a maximum of $€ 100 per spin.
Reach the finishing line for big multipliers
Your goal (apart from spinning winning combinations!) is to reach the finish in the bonus round. If you succeed, all the prizes you have won so far during the bonus game will be multiplied by a big multiplier. The maximum height of this multiplier depends on the base game symbol you activated the bonus round with and how well you progress during the free spins.
You can continue to spin in the bonus game as long as you hit at least one symbol, which activated the bonus per spin. For example: if you have activated the bonus with four or more plums, you will have to spin at least one plum each spin to stay in the bonus game.
The more symbols drop on the screen, the closer you get to the finishing line. Each winning combination also increases the multipliers. Now it gets serious! During our sessions, we have reached the final multipliers of 22 x and even 26 x!
Every so often, you can also earn a heart. It will give you an extra life in case your desired symbol doesn't hit the screen.
Sounds all too complicated?! I know. But rest assured: it seems more complex than it is.
Just try the Fruit Warp slot yourself. You'll get the hang of it very quickly. For my part, I couldn't get enough of it.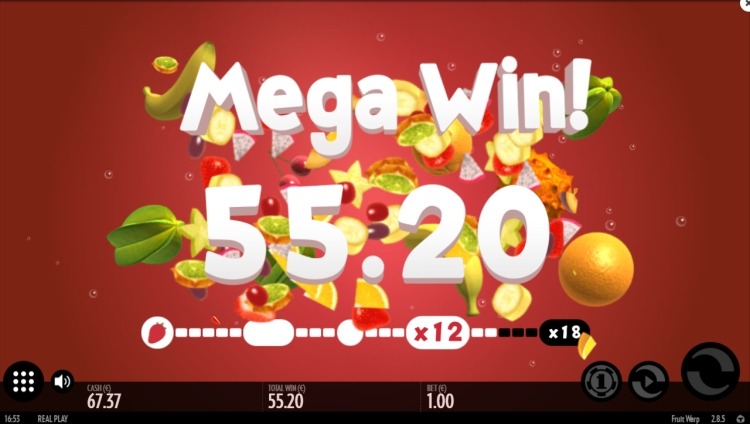 Four good reasons to love Fruit Warp:
A delicious new, fresh & fruity concept. Thunderkick is not afraid to experiment with new game mechanisms.
An enjoyable bonus game: both exciting and lucrative. During a bonus game, it is always great fun to work towards a goal.
Very high multipliers of more than 22 x occur regularly.
The impressively high payout rate of 97.0%.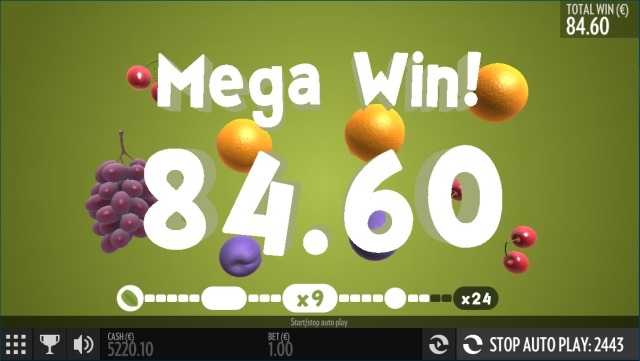 Our verdict on the Fruit Warp slot?
Fruit Warp stands out from all other online slots on the market. Both the base game and the bonus game require some time to figure out. But if the penny has dropped, it is an entertaining slot that promises you a lot of fun, especially during the bonus game.
We're becoming ever-growing Thunderkick fans.
Weird guys, those Swedes. In a nice way, though.
4 out of 5 stars.
#1
🍒Thousands of Slot Games
✅Professional Customer Service
⚡️Withdrawal lock option
#2

❤️Best Mobile Casino
🎁VIP Bonus Options
🍓Live Casino Bonuses
#3

🔥New Casino
⚡️Quick Banking
🍒Reward Scheme