Elemento Slot Review (Fantasma Games)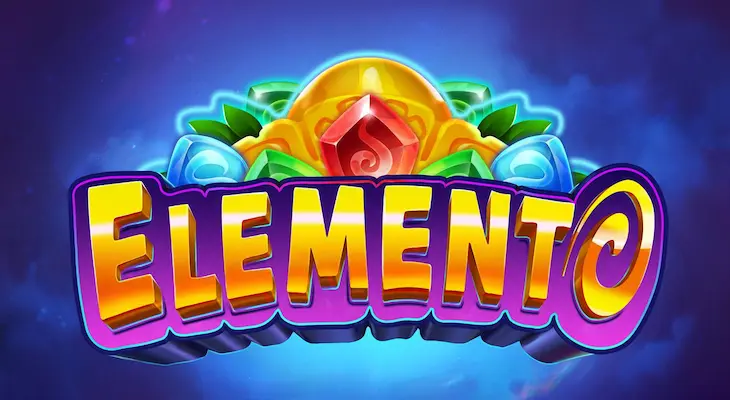 I'd like to give you the straight scoop on the Elemento slot. This cluster win video slot is buzzing all over, but is it really worth your time? Keep it cool and stick with me as I break down the game's special features, mechanics, and what you need to know before you spin those reels.
Play Now
Game Provider:

Min/Max Bet:
£/€ 0.2 - £/€ 60

Elemento Features & Characteristics: The Good and the Bad
Elemento is a 9×9 cluster win video slot with a hit frequency of 44.25%. Sounds decent, but here's the catch: there are four different types of element features you have to activate by landing winning clusters of symbols. You've got Wind, Fire, Earth, and Water, and each has its own unique effect. Plus, the game features a free spins round and an accumulative multiplier that lasts throughout the free spins.
Elemento Symbols: What's the Deal?
Elemento slot's got both normal symbols and special symbols. The special ones include the four elemental symbols (Wind, Fire, Earth, and Water) and a Wild Elemento feature symbol. The normal symbols are different colored gems and stones, each with a different value. But remember, the complexity of the game mechanics might make it a bit tricky for new players, so don't get too caught up in the flashy symbols.
The following table provides more information on the game's symbols and their respective payouts:
| Symbol | Payout (xBet) |
| --- | --- |
| Green Gem | 2 |
| Red Gem | 3 |
| Yellow Gem | 4 |
| Purple Gem | 5 |
| Blue Gem | 6 |
| Orange Gem | 7 |
| Pink Gem | 8 |
| White Stone | 10 |
| Blue Stone | 15 |
| Red Stone | 20 |
| Wild Elemento | N/A |
Elemento Free Spins: Spin them if you have them!

Unlocking the free spins round in Elemento ain't a walk in the park. You got to activate all four element features during a spin to get there. Once you do, each win adds to an accumulative multiplier that lasts through the free spin. You can even retrigger those free spins by activating the four elements again.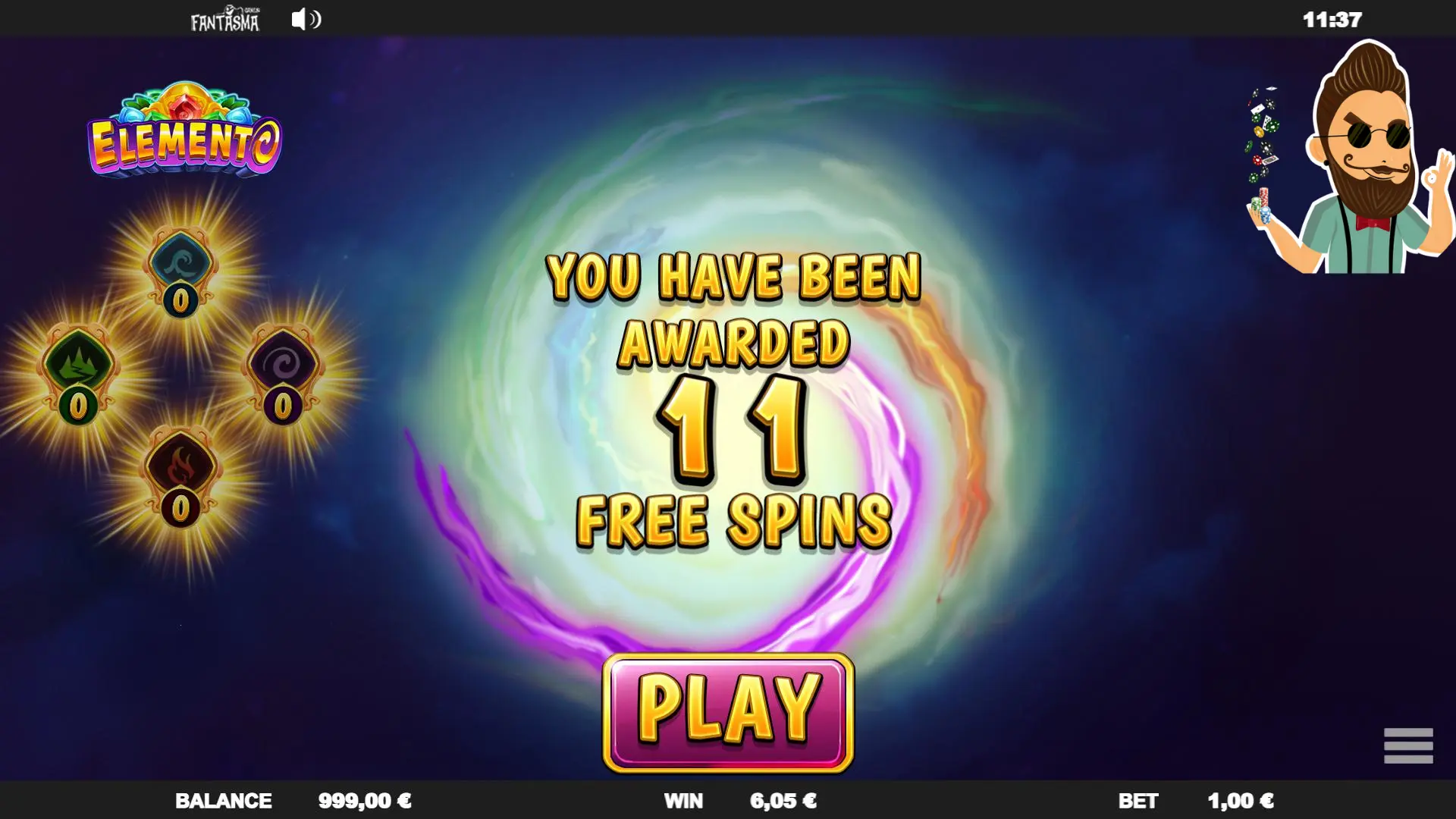 Elemento Max Win Rates: Big Wins or Big Letdowns?
Elemento's got a max win rate of 16,000x. Sounds sweet, right? Well, you'll have to land winning clusters and activate the game's special features to get there. Just remember, it's got high volatility, so those big wins might not come as often as you'd like.
Elemento Bonus Chances: Rolling the Dice
Elemento's got a bunch of bonus chances through its special features, like placing Wild symbols, transforming symbols in X-shaped patterns, and removing low pay symbols. But let's keep it real, these bonuses are a bit complex, and they might not be everyone's cup of tea.
Elemento RTP & Volatility: The Real Deal
Elemento's RTP is 96.33%, pretty standard for a video slot. But its high volatility means you're looking at large payouts that might not come around often. Keep that in mind if you're the type who prefers more frequent wins.
Top Elemento Casino List: Where the Magic Happens
Ready to try your luck with Elemento? Here's a list of the best casinos to play this slot.
BC.Game Casino (the best of the best)
Slotnite Casino (solid choice)
Bluechip Casino (not bad at all)
The Ups and Downs of Elemento: Pros & Cons
Let's dive into Elemento. We'll cover its pros and cons, while keeping it critical and witty. High volatility and minimum bets are on the table, too.

Pros
Unique cluster win mechanics and special features

High volatility with the potential for large payouts

Cool theme and graphics

Free spins round with accumulative multiplier

Cons
Relatively high minimum bet of 0.2 Euro

Possibly infrequent payouts

High volatility might not be everyone's jam
Elemento Perks: The Real Scoop
Here's what makes Elemento worth a spin:
Cluster Win Mechanic:
Elemento's cluster win mechanic is a breath of fresh air from those traditional payline-based slots. You get the chance for more frequent and potentially larger payouts, makin' this game a thrill.

Special Features for Big Wins:
With features like Wild Elemento, Demolition, and X Flood, you've got the chance to win big and enjoy some serious excitement. These unique effects and potential high payouts make Elemento a wild ride.
Free Spins Round with Multipliers:
Elemento's free spins round is a major highlight, triggered by activating all four element features. With accumulative multipliers and the chance for big wins, this bonus round is a real adrenaline rush.
Mobile Device Compatibility:
Play Elemento on your desktop or take it with you on your mobile device. The game's compatibility means you can get your slot fix wherever you are, whether you're waiting in line or chillin' at home.

Elemento: A High-Risk Adventure Worth Your Time?
Why should you play Elemento? If you dig high-risk, high-reward gameplay and innovative slot mechanics, this might be your thing. The unique cluster win mechanics and special features, combined with high volatility, make for a thrilling ride. But don't forget about the game's free spins round with accumulative multipliers that can pump up the excitement and potential payouts.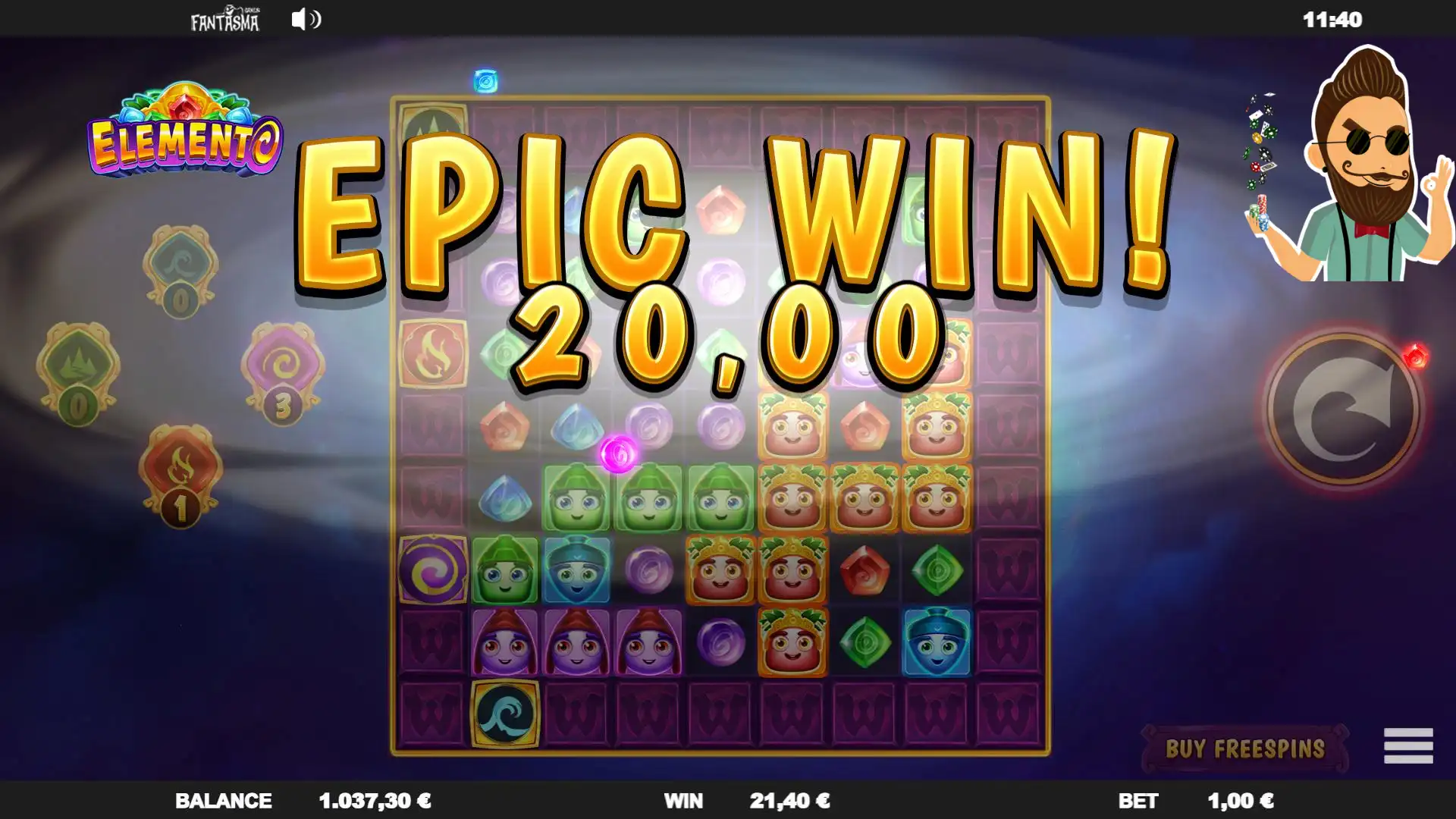 Elemento Tips & Tricks: What the Casino Hipster Knows
Ready to boost your chances of winning in Elemento? Check out these hip tips and tricks:
Winning the Elemento Way
Master the Cluster Win Mechanics
Unlock free spins and special features by activating all four element features with winning clusters of symbols. You'll not only boost your chances of winning but also get access to wild features like Wild Elemento or Demolition.
Harness the Special Features
Elemento's got some rad special features like the X Flood, Tornado, and Demolition. Make 'em work for you and strategize your gameplay to make the most of 'em.
High Volatility = Exciting Wins
Elemento's high volatility means you're in for a rollercoaster of potential big payouts on each spin. Buckle up and enjoy the ride.
Practice Makes Perfect
Try Elemento's free play mode before betting your hard-earned cash. Get comfy with the game's mechanics and special features before you risk it all.
The Casino Hipster's Elemento Experience
As a seasoned gambler and casino critic, Casino Hipster took Elemento for a ride and discovered it's a blend of innovation and excitement. The one-of-a-kind cluster win mechanics and cool special features, paired with high volatility, create a thrilling gaming sesh. But don't forget, peeps, there's a relatively high minimum bet and potential for less frequent payouts. So, weigh your options before you get your groove on with Elemento.
Elemento: A Mixed Bag of Thrills and Drawbacks
While Elemento offers some exciting features, it's important to keep in mind its shortcomings before diving in:
Unique Mechanics, But Complex for Newbies
Elemento's unique cluster win mechanics set it apart from traditional payline-based slot games. However, the game has many symbols and features that might be challenging for new players to understand, potentially turning them off from the game.
High Volatility, But Limited Pay Table
Elemento's high volatility can lead to large payouts, but they may be infrequent. Additionally, the pay table for Elemento appears to be relatively small, which could limit the game's appeal for players looking for bigger payouts or more varied gameplay.
Exciting Theme, But Lacking Innovation
Elemento's theme and graphics can be entertaining for some players. However, others may find that the game lacks true innovation and simply combines elements of other popular grid games, making it feel less original or innovative.
Free Spins and Multipliers, But Slow Gameplay
Elemento's free spins round with accumulative multiplier adds an extra level of excitement and potential payouts. However, the gameplay of Elemento can be slow at times, with long spin sequences resulting in small returns, which may be discouraging for players who prefer faster-paced games with more frequent payouts.
Mobile Compatibility, But Limited Betting Range
Elemento's compatibility with mobile devices makes it easy to enjoy the game wherever you are. However, the betting range for Elemento may be too narrow for some players who prefer to bet larger amounts on each spin.
The Elemento Verdict
All in all, Elemento's a high-stakes slot game that gives you a chance to unleash the power of the four elements. Its unique cluster win mechanics and special features are perfect for players who love innovative gameplay and high volatility. But beware: infrequent payouts and a high minimum bet might not be everyone's scene. As always, gamble responsibly, and only play with what you can afford to lose. Stay cool and good luck out there!
FAQ
Elemento was developed by Fantasma Games.
What is the RTP of Elemento?
The RTP of Elemento is 96.33%.
Does Elemento offer free spins?
Yes, Elemento features a free spins round that is unlocked by activating all four element features.
What are the best Elemento casinos?
Players can check with the site manager or conduct their own research to find reputable online casinos that offer Elemento.
Can I play Elemento for free?
Some online casinos may offer a free play version of Elemento, but this will depend on the individual casino's policies.
Does Elemento have a jackpot?
Elemento does not feature a jackpot.