Roulette is a game that, come whatever revolution in iGaming, is always here to stay.
The game is so popular that it may well rival other popular segments such as slots themselves.
Roulette isn't your average game of chance. There is a fine degree of skill in there for you to explore, and that is what tempts many players – including myself – to give it an honest shot.
And so, after years exploring some of the top versions of the game, I have come up with some iron-clad even somewhat conditional tips and tricks to help streamline your game and help you turn your wagers into winners.
One of the strongest aspects of Roulette is that the game has a decent theoretical return, and a basic strategy can be applied to the gameplay.
There are many things at play that can determine your success or, conversely – spell a small ruin for you. How to achieve one and avoid the other is something I have discussed in my practical list of tips.
1. Do Pick the Game with the Highest Payout
While Roulette may still be a matter of chance – and some strategic thought – the game has spawned a whole lot of versions around it. As a result, you can look around for the best version of the game, which is either European or French Roulette.
In French Roulette, you get the La Partage rule, which brings the house advantage down to 1.35%, making for a very decent potential payout indeed. You see, during La Partage, if the ball lands on zero, you get half of your bet back.
If you can't quite find a La Partage roulette, there is no need to despair. European Roulette is very popular, and with its 2.70% house edge, it's one of the best games you can be playing right now.
Besides, if you are in the mood for live Roulette, Evolution Gaming has quite a few distinct offers in its portfolio, including Immersive Roulette and Lightning Roulette.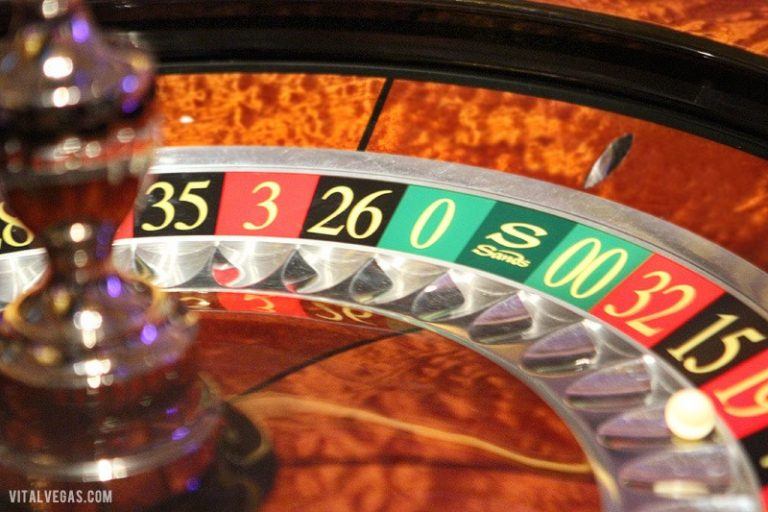 2. Avoid the High House Edges
This advice is a simple extrapolation of the previous advice I have suggested. You see, hunting for the lowest house edge immediately means keeping your distance from versions that have a silly house edge.
American Roulette comes to mind as the game has a 5.20% house edge because of the second 0 the wheel features. Yes, many players might at first blush think – double zeros? That should certainly make the game a wee bit more exciting.
Alas, decades of testing and a simple statistical calculation shows otherwise. Zeros are the reason why we, as players, enjoy a slightly lesser chance than a direct flip of the coin when playing any version of Roulette.
Of course, even the most conservative players love to goof off playing American Roulette or even triple ball roulette from time to time.
3. When in Doubt, Always Stick to the Classics
If you are not quite certain which game to pick, you don't have to spend too much time picking. In my experience, a European Roulette can never really fail you, and French Roulette can give you a real edge.
So, when you are wondering which version to pick – the classics are probably best. There are a few more exciting options to choose from as well, such as Multi-Wheel Roulette and Lightning Roulette.
Both of these games pay a decent theoretical return which is well in line with the rest, but some individual bets – whether inside or outside – might actually pay worse, or in the very least – the variance is a bit worse. So, you may or may not win; only this time, you are less likely to know.
For example, the multiplier in Lightning Roulette brings the theoretical return slightly down. When in doubt, I say – go with the classics.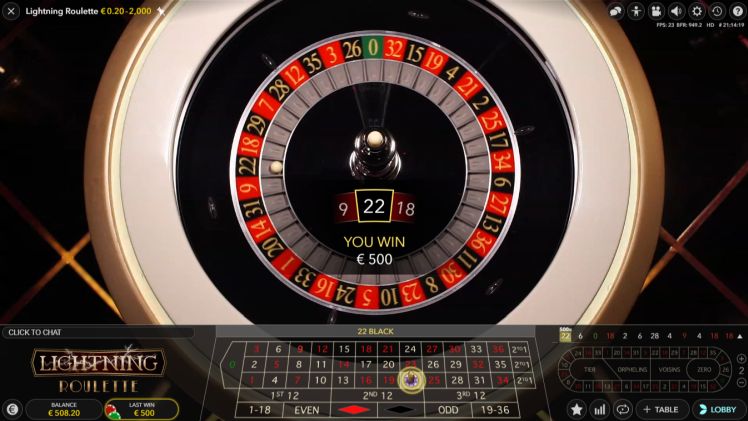 4. Budget Well, Budget Smart
While it may seem a very silly thing to do, budgeting is, in fact, a great opportunity to save yourself quite a bit of hassle. Playing according to a pre-determined budget will give you clarity and help you look at your money in a different way.
This is your money, and you have to make it work. Based on your budget, you can pick traditional versions of the game that have a lower betting limit and adjust your individual wagers accordingly.
All things considered, there are no downsides to tracking your expenditures and doing so well enough to avoid running out of cash too soon – or at all.
5. Don't Overspend, Don't Chase Your Losses
Carried away at the moment, many players might actually decide they are not winning, because they are not bold enough. The budget funds have been depleted, but your desire to play hasn't been satisfied.
It's in these moments when your budget will restrain you, and you will have an excellent reason not to overspend. Chasing your losses doesn't pay off because once again – it's purely dependent on chance, but the downside is you have just run out of the funds you can realistically spend!
I say, stay smart and live to spin the roulette wheel another day.
6. There Are No Guaranteed Wins
Yes, Roulette can be tricked into temporarily believing it can be beaten, but sooner or later – the nefarious zero throws a spanner in the works.
That minor fluctuation in the probabilities upsets the whole progress. While this might sound a little too harsh, knowledge is strength. No roulette strategy will guarantee you long-term success, but some might just get you through the short-term.
As long as you are aware of this simple truth, you are in for a good thing. Sure, you can use some short-term strategies, including Martingale and Fibonacci, D'Alembert or even Labouchère. Still, the outcome will always be pretty much the same – the longer you play, the smaller your chance of long-term success becomes.
Hence why people rely on a Hit and Miss strategy instead.
7. Hit and Run Actually Works
A Hit and Run strategy is a sign of an intelligent player who is always eager to make the most out of any situation. And so, with Hit and Run, you want to achieve a certain goal before calling your session quits.
How this works is to set some realistic short-term goals. For example, doubling your bankroll might be one. It will take a lot of trial and effort, and also playing with low stake bets. You might even end up sifting through a few strategies such as Martingale and Fibonacci to distract the dealers, but incremental profits could be scooped up.
Eventually, though, you might run into a bad beat where the outcomes just don't side your way. It happens very rarely, but that's why people try to minimize the time they spend playing.
Hit and Run does prove a viable option for many players.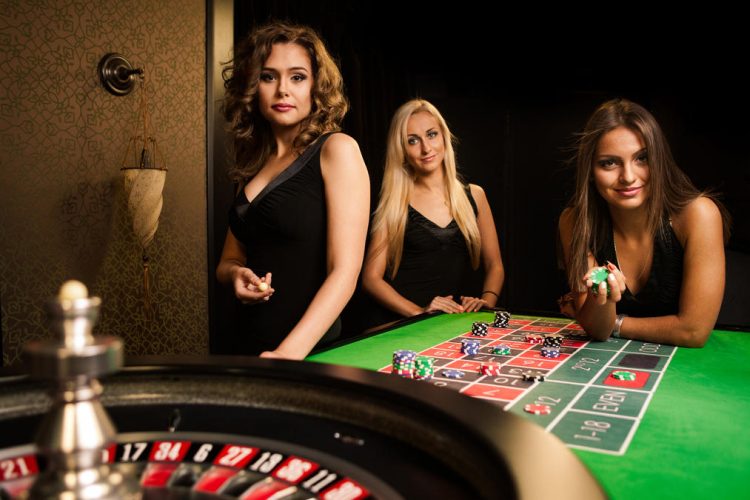 8. No, There Is No Wheel Memory
While some people might be a little preoccupied with their sitting at a Roulette table, "knowing" that their numbers are surely due to hit, others will know the truth – there's no wheel memory, and, as a result, numbers are never "due" to hit.
Everything happens completely random and outside of any apparent or underlying laws – other than the sheer probability of outcomes. And so, regardless of your timing, you can expect your bets to be subject to the same laws that define statistical probability.
Sounds complicated? Don't worry; all I am saying here is that you should play whenever you feel like it, and all other conditions have been met, i.e. you have not spent above your means and are well within budget.
9. Don't Play If You Had a Few Drinks
Isn't it fun to go out with your mates and frolic a bit? It definitely is, but combining a few drinks with gambling could easily spell a few decisions that you might regret later.
Alcohol has a proven derogatory effect on the decision-making part of our brains. You are probably familiar – unless you are teetotal – with the lightness that feels you when you decide something against common reason.
Well, this is simply your brain short-circuiting enough to push you into a bad decision. Alcohol will make this doubly more likely, so I strongly advise you to stay smart about your gaming and drinking habits and take them separately.
10. Gambling Should Be Fun
Gambling is not the same as playing the stock market. Many people have argued this but to no logical end. The stock market operates by rules that might seem a little random at first, but are actually easy to pinpoint with time and practice.
As to gambling, gambling should be unadulterated fun. There is a simple aspect to it – you place a wager, and it might come successful, bringing relief and joy to the player. Yet, a bad bet also occurs, but gamblers usually construe this as part of the fun.
What's important is to know where to draw the line and to stop if you feel like you are overdoing it. As a popular responsible gambling slogan says – when the fun stops, stop.
Do you want to try out Roulette at an online casino?
If you want to try your luck at Roulette at an online casino, we have picked out some excellent choices for you.
These licensed online casinos offer both electronic and live casino versions of Roulette.

Available in your country