10 Reasons why online casinos won't pay out your winnings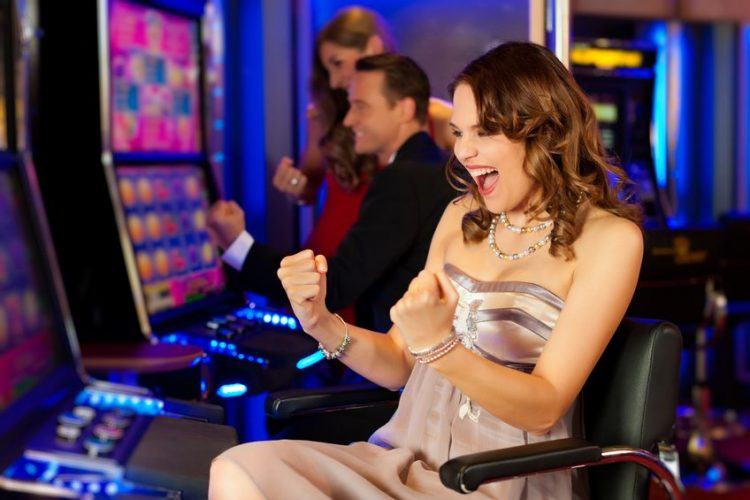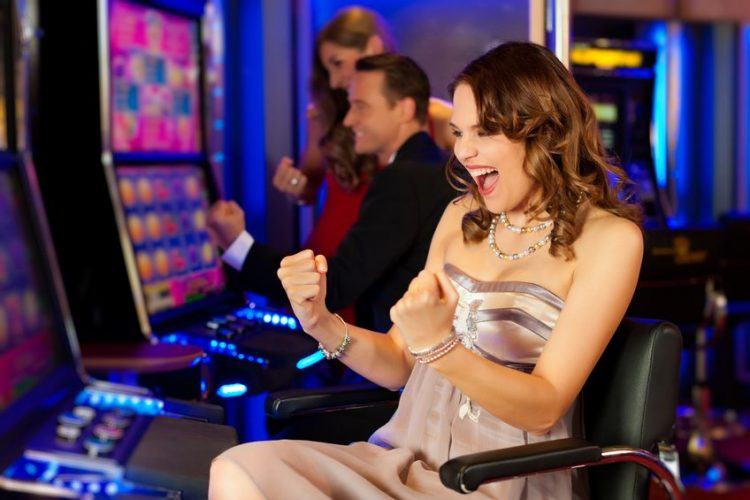 10 reasons why an online casino will refuse to pay out your winnings
Imagine that, after playing for weeks at an online casino, you have finally won a considerable prize.
You go to the casino cashier, press the withdraw button and immediately start making wild plans on how to spend your new-found riches.
But then, disaster strikes. The online casino refuses to pay out your winnings. What could be more frustrating? 
Sometimes the casino might have legitimate reasons to do this, and sometimes the casino is wrong. But in any case, it is incredibly annoying when a casino confiscates your winnings.  
The vast majority of complaints from players about online casinos are about prize money not being paid out. 
This article lists the 10 most common reasons why a casino does not pay out your prize money. Of course, we also give you some tips, so you can prevent a casino from not paying out. After all, prevention is better than cure. 
1. You have breached the Bonus Terms and Conditions
The most common reason for non-payment of prize money is a violation of the casino's bonus terms and conditions. 
Casino bonuses can be very attractive, but there are always many terms and conditions attached to it.  
And that's where it often goes wrong. Have you wagered more than the maximum of $5 per spin allowed under most bonus terms? Or have you 'secretly' played with bonus money on 'forbidden slots,' such as Blood Suckers? Then it's possible that the casino confiscates your winnings and doesn't pay out.  
CasinoHipster tip:  
What can you do to avoid such troubles? It's relatively simple. Read the bonus terms and conditions carefully before you start playing. And do you think that the conditions are too strict? Then you can always opt-out, which means you choose to play with a casino bonus. 
2.  You have created duplicate accounts
You may only open one account per casino. Any other accounts which you open subsequently are considered to be 'duplicate accounts.' Prize money is often confiscated as a result of playing with duplicate accounts.
Players have many reasons for this. Sometimes they want to collect the welcome bonus twice (or more often). And sometimes a player has forgotten the login details of an old account. Or a roommate already has an account at that casino. 
Casinos have all kinds of ways to check if you're playing through multiple accounts. For example, they look at the details entered, the bank account numbers used and the IP address you use to log in. 
CasinoHipster tip:  
Limit yourself to one account. And do you still want to collect a welcome bonus several times? Then always sign up at a different casino. That is allowed. 
3. You submitted incorrect personal data
The verification of your casino account is typically one of those times when things can go horribly wrong. During this verification, the casino checks to see if you are who you say you are. This process is known as Know Your Client (KYC).  
Did you enter an incorrect name? Or a wrong address? Then, in many cases, you can kiss your winnings goodbye. Sometimes, players fill in a different name to open duplicate accounts.  
And sometimes you accidentally make a mistake. For example, a married lady entering her maiden name instead of the last name she took after the wedding. Or players who don't fill in their last name, but their first name. 
CasinoHipster tip:  
Be accurate and honest when submitting your personal data.   
4. You were underage while playing
You may only gamble online if you are at least 18 years of age or, in some countries or jurisdictions, even 21 years.   
Furthermore, some online casinos only accept 21 years and older players, no matter which country they are coming from.  
CasinoHipster tip:  
Don't gamble before your 18th or, in some jurisdictions, your 21st birthday. Underage gambling is illegal and for a good reason.  
5. You used someone else's credit card or bank account to deposit funds
Online casinos also check if the money you have deposited is actually coming from your bank account. Or from your credit card, Neteller or Skrill account. 
In general, the terms and conditions always state that you cannot play through someone else's account. You can only use credit cards and other financial instruments that are valid and lawfully belong to you.  
Using someone else's account could be stealing. For example, if you secretly deposited via your employer's bank account. Sometimes it would not be stealing. For example, if you play via your wife's, sister's or brother's bank card, with permission. But please be aware that then it's still not allowed. 
CasinoHipster tip:  
Make sure you only deposit via your own bank account or your credit card. There are no ifs, and, or buts. Playing real money games with deposited funds from someone else's account is a big no-no and will always lead to problems.
6. You cheated
Some players manage to cheat

, even online. 

Or rather, according to the terms of the casino, they cheat.

 
This is the case, for example, if you use software to calculate your odds at Video Poker. Or if you could somehow break into the server from where you play Gonzo's Quest, for example, and were able to fool the server into thinking all you spins were generating winning results.
Or if you use roulette betting systems, such as Martingale.  
And also, exploiting any faults, loopholes or errors in the software or using 'bots' is considered cheating.  
CasinoHipster tip:  
Be honest, read the terms and conditions carefully and comply with them. 
7. Your money has not been wagered before making a withdrawal
Online casinos are meant to gamble in. Deposited funds are also expected to be wagered in the casino. Casinos are not a bank or exchange office, nor do they wish to be used as such. 
Depositing money and withdrawing it immediately? That is not allowed. You have to wager your deposited money at least once. At some casinos, even at least three times.  
Often you can only have the money paid out in the same way as it was deposited. Have you deposited via Neteller? Then you can have your money transferred into your Neteller account. Online casinos are not meant to be a currency exchange office to get money from your bank account to your Neteller account. Or vice versa. 
CasinoHipster tip:  
Use online casinos for their intended purpose. They are not a bank and should not be treated as one. Not planning on playing? Then don't deposit. 
8. You played using VPN
A Virtual Private Network (VPN) is, of course, very handy. It protects you against all kinds of cookies and tracking software. You can also use a VPN to pretend you are surfing from another country.  
 Via a VPN, you can hide that you have more accounts at a casino from your IP address. You can also pretend to be living in a country or jurisdiction where online gambling is legally accepted, even though you live in a country where gambling is illegal.  
Most online casinos explicitly prohibit using a VPN while playing as they cannot verify your identity.  
CasinoHipster tip:  
Turn off the VPN before playing at an online casino.  
9. You were self-excluded
You can get self-excluded from most online casinos. You do this when gambling is no longer entertainment for you but a severe problem. 
It's common for problem players to deregister at one casino and then start again at another casino.  
Sometimes a player gets blocked at a casino but slips back into another casino that does belong to the same group. And then that casino reverses everything. That means you will get your deposits back, but your winnings will be confiscated.  
Some countries provide a multi-operator self-exclusion facility, which means that you can be excluded from all licensed gambling websites that are participating in this scheme with a single request. For instance, in the UK, you can use www.gamstop.co.uk. 
CasinoHipster tip:  
Use a self-exclusion facility or install software to block gambling sites if you feel that your gambling behaviour is problematic.
10. The casino is unreliable
It also happens that players comply with all the terms and conditions but still do not get their money paid.  
This can happen (and often does happen) when playing at an unreliable casino.  
Unfortunately, there are still quite a few casinos that are not entirely reliable in the global online casino market. So please, beware!  
CasinoHipster tip:  
Before you start playing at an online casino, read our independent and fair casino reviews. And of course, stay away from casinos without any license or blacklisted casinos.  
Get started now!
100% Match Bonus
🍒Thousands of Slot Games
✅Professional Customer Service
⚡️Withdrawal lock option

Let's Roll
Bonus Info & Terms
Deposit:
Minimum required deposit is €20
Bonus Match Percentage:
100%
Maximum Bonus Value:
€100
Free Spins:
100 Extra Spins
Free Spins Slot Game:
Gonzo's Quest, Twin Spin, Jack and the Beanstalk, Spiñata Grande, Fruit Shop.
Bonus Wagering:
48 x Bonus
Free Spins Wagering:
48 x Free Spins
Remarks:
The maximum bonus bet is $€5. Any unused bonus money will expire after 7 days. 18+ www.begambleaware.org.
Full T&C Apply.
"
100% up to€400 Bonus
❤️Best Mobile Casino
🎁VIP Bonus Options
🍓Live Casino Bonuses


Let's Roll
Bonus Info & Terms
Deposit:
Minimum required deposit is €10
Bonus Match Percentage:
100%
Maximum Bonus Value:
€400
Free Spins:
100 Free Spins + 20 No Deposit Free spins
Free Spins Slot Game:
All games
Bonus Wagering:
35 x Bonus
Free Spins Wagering:
35 x Free Spins
Remarks:
Players will have to redeem the No Deposit Free Spins by clicking on the ''Claim'' button on the player's ''My Offers'' page on Leovegas.com. 18+ www.begambleaware.org.
Full T&C Apply.
€333 Bonus Package
🔥New Casino
⚡️Quick Banking
🍒Reward Scheme
Let's Roll
Bonus Info & Terms
Deposit:
Minimum required deposit is €50
Bonus Match Percentage:
100%, 50%, 50%
Maximum Bonus Value:
€333
Free Spins:
99 Free Spins
Free Spins Slot Game:
Big Win Cat
Bonus Wagering:
45 x Bonus
Free Spins Wagering:
45 x Free Spins
Remarks:
The maximum stake allowed when having an active bonus is €5.
Full T&C apply
. begambleaware.org. 18+
Relevant news