What are your real odds of winning a progressive jackpot?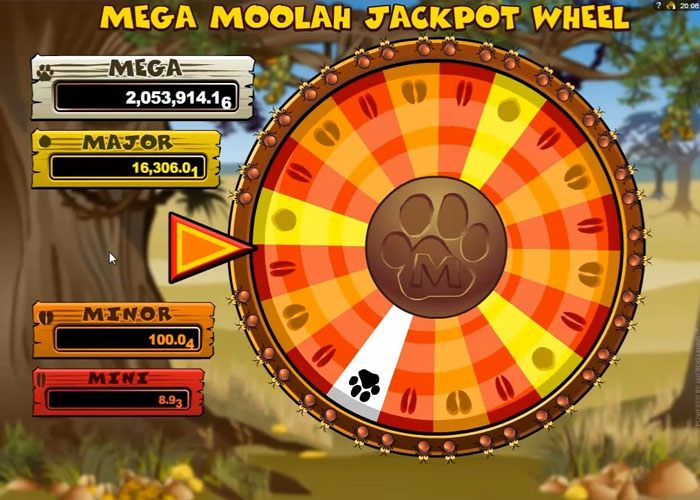 Progressive jackpot slots can make you a (multi) millionaire in a few seconds.
Jackpot slots bring colossal excitement. With a small bet, it's possible to hit a jackpot of millions. It's possible with one click. In other words, within seconds.
Who is not dreaming of it? Maybe not Bill Gates or Jeff Bezos (or his ex-wife), but I bet every other sane person on the planet does!
Jackpot slots are slots where you play to win the jackpot and the "normal" payouts, according to the slot's paytable.
The Mini, Midi and Major (Mega or Grand) jackpots
Many online slots have 3 or 4 jackpots:
The Mini jackpot: usually the smallest jackpot.
The Midi jackpot: medium-sized jackpot.
The Major (or Mega) jackpot.
The Grand jackpot: the biggest jackpot.
These are the so-called non-progressive jackpots. The size of the jackpot is a multiple of the amount staked.
For example, at Netent's Irish Pot Luck, the wins are 20x, 50x, and 5,000x for the Mini jackpot, Midi jackpot and Major jackpot. Yes, the Major jackpot is indeed a fantastic amount, even if it won't turn you into an instant millionaire.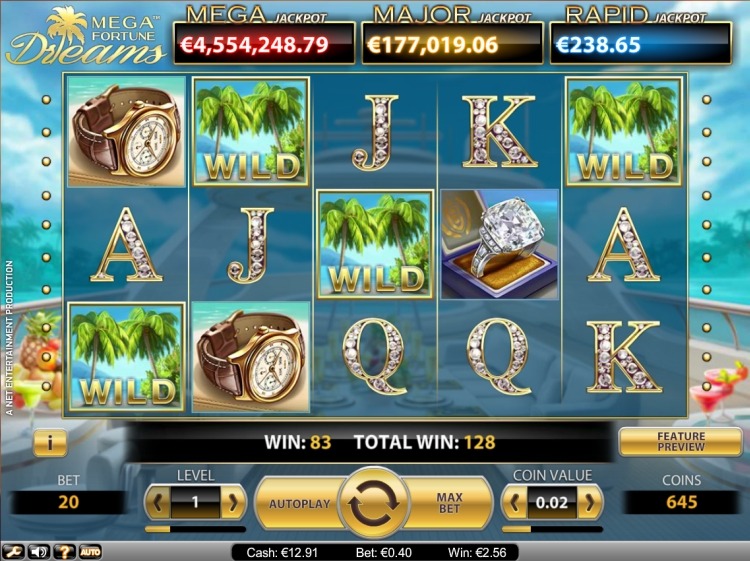 Become a millionaire with progressive jackpot slots
With progressive jackpot slots, the amounts are much and much more massive. It can easily be a million or several million!
The idea of a progressive jackpot is that the size grows over time. It continues to grow until someone lands it.
As of that moment, the jackpot resets (to a minimum pre-set amount) and increases again. It grows, as long as players continue to stake and play the slot.
For the biggest jackpots (and yes, we are talking about millions), it sometimes takes weeks or even months before it hits again. Usually, the bigger the average jackpot, the longer it takes for someone to win it.
For these types of slots, the Mini, Midi and Major jackpot are usually (but not always) fixed amounts. The Grand jackpot is progressive.
How does a progressive jackpot work?
It works quite straightforward. For example, for every $€100 wagered, 90% is paid out for regular wins (according to the paytable). The other 6% is set aside for the jackpot.
The remaining 4% is the "winnings" for the casino. So the RTP (the payout percentage) is 96% for this slot in this example.
If €1 million is staked on that online slot, then 6% of that amount (€60K) is set aside for the jackpot. If it's not yet paid out, the progressive jackpot increases by  €60K.
But if €2 million is played, the jackpot increases by €120K. It continues until the jackpot hits.
It's possible that even an amount as high as €100 million is staked, and that the jackpot is still not paid out. In that case, the amount of the outstanding jackpot increases by as much as a blistering €6 million!
The amount set aside for progressive jackpots is usually in the range of 2% and 10% of the total amount staked. When you check the game rules, you read (but not always), what the percentage is.
There are roughly three types of progressive jackpot pools
You may wonder how an online casino can pay out such an enormous amount. At once! The answer is simple: they don't have to.
Ónline casinos work together through the software provider. It is called "pooling."
There are three different types of progressive jackpots:
Wide area progressive jackpots
Local progressive jackpots
Stand-alone progressive jackpots
If the casino's work (pool) together, all the jackpot contributions are collected by the slots provider and stored in one big pool pot. If someone hits the jackpot, the pool pot's money is then used to make the enormous payment. Therefore, it doesn't matter for the online casino if it needs to pay out or not. The casino receives the required money from the pool anyway. Online casinos even love big jackpot winners: it doesn't cost them one cent, but it will generate heaps of free publicity.
These joint jackpots are the so-called Wide area progressive jackpots, and can reach enormous heights. Well-known examples are Mega Moolah and Mega Fortune, with jackpots of millions of $€!
In local progressive jackpots, the progressive jackpot is only "paid" by the players of an individual online casino (or a casino group). These jackpots are usually lower than those of wide-area progressive jackpot slots. Still, at the right casino, they can reach up to several hundreds of thousands of $€. Examples of local progressive jackpot slots are Cosmic Fortune or Divine Fortune.
Most stand-alone progressive jackpots are found in land-based casinos. Here, several land-based slots are connected and build up the pot.
The advantage of wide-area progressive jackpots is that the amount of the jackpot is many times higher. The disadvantage, though, is that the odds of winning it are much and much slimmer.
Sometimes, players prefer to play for smaller jackpots, knowing that the odds are better.
 How often does the jackpot hit? Does it matter how much you stake?
Both are interesting and relevant questions. I've done some calculations to give you some answers.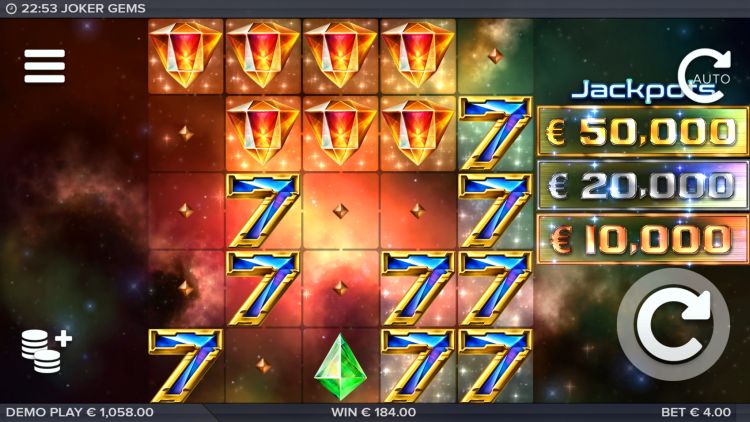 An example: Joker Gems (Elk Studios)
I've found some interesting stuff about the Joker Gems slot machine (Elk Studios) on Elk's website.
The information provided by Elk Studios gives us great insights into the odds of winning the Joker Gems jackpot.
In the table below, you see the results.
On Joker Gems, the minimum bet is $€0.20, and the maximum bet is $€100.
The average jackpot size is $€11,279 if you stake $€0.20.  The average jackpot increases to $€20,045 if you bet $€100.
In column C (shaded light blue), you see the odds of hitting the jackpot.
For example, if you bet $€0.20 per spin, an average of 591 thousand spins are needed to hit the jackpot.
If you bet $€100 per spin, the jackpot hits once every 2264 spins on average.
Based on these facts, I conclude that the odds improve significantly if your stakes increase, making a lot of sense.
What are the odds of bagging the real massive million-plus-sized jackpots?
I've taken the example of Joker Gems as a starting point for the calculations below.
However, I work with one jackpot only, as is the case with most progressive jackpot slots.
Let's assume that 5% of the money wagered, is set aside for the jackpot and that the average jackpot size is €1 million.
You see that you can win the jackpot once every 100 million spins if you stake €0.20 per spin. If you would increase your stake to €1 per spin, you would (on average) need 20 million spins to hit the jackpot.
If you go for the full €100 per spin, the odds of winning the jackpot are one in 200 thousand spins.
For the sake of clarity, the calculations give an indication. Would the average jackpot size be 10 million, the jackpot would hit once every billion spins (if the stake is €0.20 per spin).
What are the pros and cons of jackpot slots?
The main advantage is that you have an opportunity to win the million. Several million! A win of such a mindblowing magnitude must appeal to many players!
The downside is apparent: it's only for grabs for the happy few. What's worse, you see that your odds of winning decrease remarkably, if you stake with cents rather than tens or hundreds. So, it looks very much like a game for high rollers.
Many players feel that they put money aside (2% to 10%) for those very few lucky ones.
So, if you prefer to play a "regular" online slot machine without a progressive jackpot, you're not the only one!
And nowadays, there are plenty of online slots with extremely high variance, so it's still possible to grab some massive wins.
But the dream is still there. It has happened before. An very fortunate English Mega Moolah player managed to win the £15 million Mega Jackpot in 2018 with a 25p bet. And you could be next.
Is a progressive jackpot slot the same as a lottery?
Yes, it's very similar to a lottery.
However, the main difference is that the payout percentage (RTP) of online slots is much better.  The payout percentage of online slots is around 96%, that of lotteries is about 60%-70% only.
Another disadvantage of lotteries is the waiting time. When you buy a lottery ticket, you need to wait until the draw takes place. In the case of slots, you know whether you've won or lost, straight away.
Progressive jackpot slots are "built-in" a slot machine. Only a part (2% to 10% in most cases) is for the jackpot, and the rest is for the "normal game."
100% Match Bonus
🍒Thousands of Slot Games
✅Professional Customer Service
⚡️Withdrawal lock option

Let's Roll
Bonus Info & Terms
Deposit:
Minimum required deposit is €20
Bonus Match Percentage:
100%
Maximum Bonus Value:
€100
Free Spins:
100 Extra Spins
Free Spins Slot Game:
Gonzo's Quest, Twin Spin, Jack and the Beanstalk, Spiñata Grande, Fruit Shop.
Bonus Wagering:
48 x Bonus
Free Spins Wagering:
48 x Free Spins
Remarks:
The maximum bonus bet is $€5. Any unused bonus money will expire after 7 days. 18+ www.begambleaware.org.
Full T&C Apply.
"
100% up to€400 Bonus
❤️Best Mobile Casino
🎁VIP Bonus Options
🍓Live Casino Bonuses


Let's Roll
Bonus Info & Terms
Deposit:
Minimum required deposit is €10
Bonus Match Percentage:
100%
Maximum Bonus Value:
€400
Free Spins:
100 Free Spins + 20 No Deposit Free spins
Free Spins Slot Game:
All games
Bonus Wagering:
35 x Bonus
Free Spins Wagering:
35 x Free Spins
Remarks:
Players will have to redeem the No Deposit Free Spins by clicking on the ''Claim'' button on the player's ''My Offers'' page on Leovegas.com. 18+ www.begambleaware.org.
Full T&C Apply.
100% up €200 Bonus Package
✅Reliable Casino
🎁Attractive Welcome Bonus
🎰Good Mobile Experience
Let's Roll
Bonus Info & Terms
Deposit:
Minimum required deposit is €10.
Bonus Match Percentage:
100%
Maximum Bonus Value:
€200
Free Spins:
100 Free Spins
Bonus Wagering:
35 x Bonus
Remarks:
Max bet with an active bonus is 4 EUR.
Full T & C's apply
Relevant news